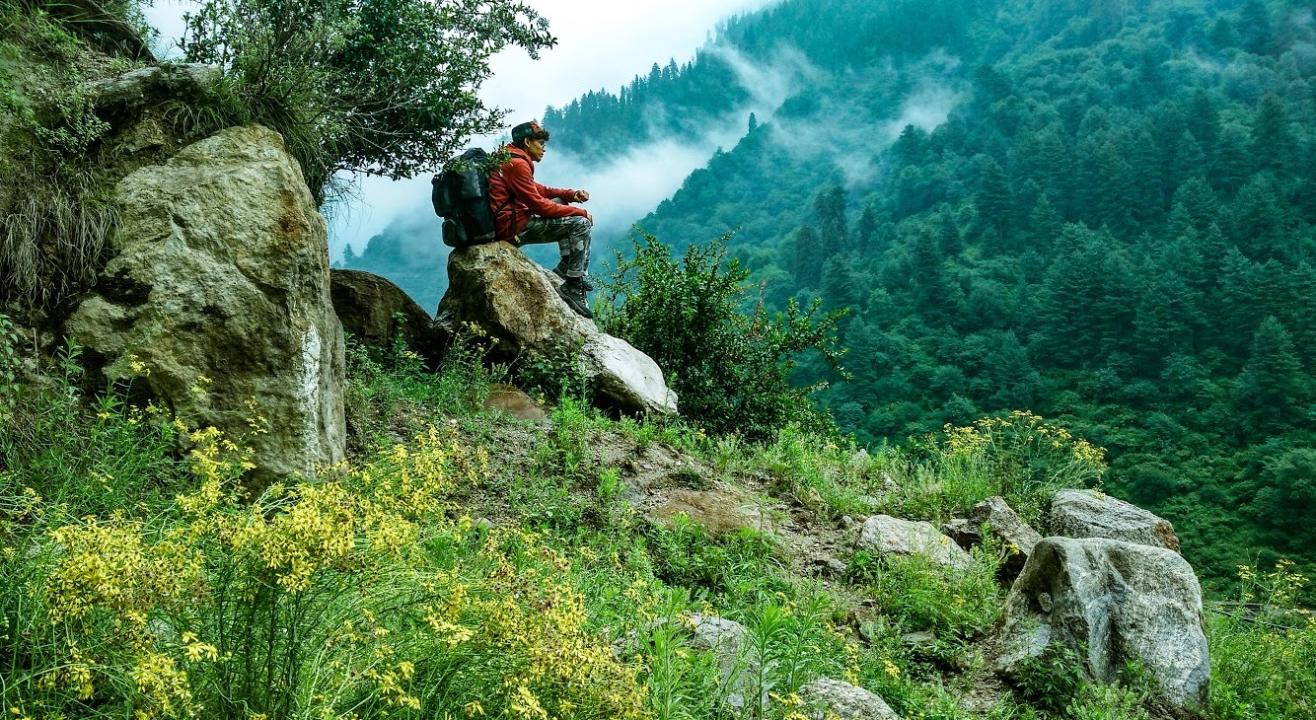 Adventure
Himachal Backpacking to Manali Kasol Tosh Jibhi | Justwravel
About
Description
This Himachal Backpacking Trip will take you to the most prominent parts of Parvati Valley and Manali which include Kasol, Tosh, Manikaran, and Solang Valley among others and also take you for a tour of the Great Himalayan National Park covering Jibhi, Jalori Pass and Sirolsar Lake.
Parvati Valley is situated in the northern Indian state of Himachal Pradesh. From the confluence of Parvati River with the River Beas, the Parvati Valley runs eastwards, through a steep-sided valley from the town of Buntar.
This backpacking tour will bring to you the raw beauty of Himachal Pradesh as you see for yourself the so-called 'Hippie Life' of Parvati valley unfold.
Day 1 : Overnight Travel from Delhi to Manali
The wravelers need to assemble at Majnu Ka Tila/RK Ashram Metro Station by 6 PM. We will be taking an overnight AC Volvo from Delhi to Manali.
We'll be departing by 6:30 PM and reach Manali the next morning by 10 AM.
Day 2 : Manali arrival. Manali Local sight seeing. Night stay in Manali
We arrive at Manali in the morning. Hotel Check-In
Manali is home to several attractions. Today, we proceed for these famous places in and around Manali, viz, Manu Temple, Hadimba Temple, Club House, Vashisht, Jogini Falls, etc.
We start with a small hike to Jogini Waterfall.
This is nearly 3 KM trek from Vashisht temple. Vashisht temple is 2 KM from Main market area of Manali and you can reach the parking area of temple in 15 minutes by vehicle. After visiting the Vashisht temple complex you can start the trek. The trek route passes through narrow lane by the side of the temple and it goes through apple orchids, tall pine trees small water streams. On the way, few restaurants and guest houses are also available. The hike is of around 3 km and leads to a scenic waterfall.
Yogini Mata temple is at the base of the waterfall. From here if you can climb then can reach the top point of the waterfall. The stiff climb will take 20 minutes more to reach at top. If you don't want to climb up then towards your right side through the narrow path you can reach the base of the waterfall. Here there is a small pool formed by the falling water and here you can take bath and spend some time. Or simple spend your time near temple and watch the waterfall. In the temple there is provision for the devotees to take food in available stone plates.
After getting down from the waterfall, we stroll at Mall Road, which is the center point of Manali and then spend the rest of the evenings by doing Cafe hopping in Old Manali. Old Manali is another popular area of Manali. The place houses several cafes that serve delectable cuisines with an attractive ambiance.
Dinner and overnight stay in Hotel.
Day 3 : Manali sightseeing .Departure for Kasol.Night Stay
Today post breakfast we start for our Solang Valley tour.Solang valley is also known as the 'Snow Valley,' whichis famous for hosting various winter adventure sports like skiing, parachuting, paragliding, trekking, and mountaineering. There are few activities like paragliding, ATV Ride, Zipline that our wravelers may choose to do today while enjoying the beautiful weather of the valley.
We'll depart for Kasol post lunch and reach by evening.
Hotel Check-in.
The serene little village is 42 km away from the Bhuntar Airport and 75 km from Manali offering a treat for the mind and the soul. It is on the way as you tread towards Manikaran, a holy place for Sikhs best known for its hot water springs. There are abundant treks and mini hikes that take you to tremendously beautiful villages. Not all of them are clustered with luxury stays and world cuisine restaurants, but you'll be surprised with the warm hospitality of the villagers and locals in the Old and the New Kasol, separated by a small bridge. Peruse the article and then plan your Kasol trip accordingly.
Day 4 : Kasol Sightseeing. Kasol to Tosh.
Post breakfast we start from Kasol for the Chalal hike. While Kasol gets the spotlight amongst the villages of the Parvati Valley, one can enjoy the true serenity of the magical Himachal Pradesh by trekking a little further from this major town to the quaint little village of Chalal. Situated at an altitude of over 5300 feet and a 30-minute trek away from the tourist hub of Kasol, Chalal has managed to retain its old-world mountain village rustic charm. Set in the beautiful Parvati Valley of the Himalayas, with a grand view of snow-capped mountains and majestic pine trees, this quaint town has been nicknamed as the "Israel of Himachal Pradesh", and rightfully so!
We'll trek down from Chalal and take our transport to Manikaran. And visit the Gurudwara and onward to our trek to Tosh Village.
Night Stay and Dinner in camps in Tosh
Day 5 : Tosh sightseeing. Departure for Jibhi
Today, post breakfast, we start our journey back to Kasol and drive towards Jibhi.Often referred to as a mesmerizing "hamlet" situated amidst the lush green forests and surrounded by variegated mountain, Jibhi is just the right place to relax and spend some peaceful moments with your loved ones. An offbeat place in Himachal Pradesh, Jibhi is untouched by industrialization and surrounded by nature. The dense pine forests, tranquil freshwater lakes and pristine temples make this place worth visiting. You will be spellbound after visiting this place and would not want to leave it. Check-in into Hotel and rest.
Dinner and overnight stay in Jibhi.
Day 6 : Jibhi to Jalori pass and Sirolsar Lake. Departure for Delhi
Today, after breakfast, we'll head towards Jalori pass and do the small trek to Sirolsar Lake. Visit the waterfall on our way back and start our journey back to Delhi.
Reach Mandi by evening and take the overnight AC Volvo bus to Delhi.
Day 7 : Arrive Delhi by morning
Reach New Delhi next day early morning by 7 AM.


Inclusions
Volvo Bus Tickets for Delhi to Manali and Buntar to Delhi
4 Night of Hotel, Camp, and Homestay
Tempo Traveller for local Transport on rest of the days
Sightseeing as mentioned in the Itinerary
Meal as per Plan ( Breakfast + Dinner)


Exclusions
Anything not mentioned in Inclusions
Meals apart from the ones mentioned in Inclusions
GST
Things To Pack
Down Jacket /Main Jacket
Thermals (Upper & Lower)
Clothes
Socks
Undergarments
Gloves
Slippers
Running Shoes/ Outdoor Shoes
Hats/Caps
Daypack
Medicines (Diamox – to reduce chances of AMS)
First Aid Kit
Documents – ID (Driver's License, AADHAR Card, Voter ID :: Passport and Visa copy for Foreign Nationals)
Sun Glasses
Torch
Water Bottle
Power bank
Mobile Charger / Travel Charger
Raincoat
Hand Sanitizer
Toiletries
Cold Cream
Lip Guard
Sunscreen Lotion