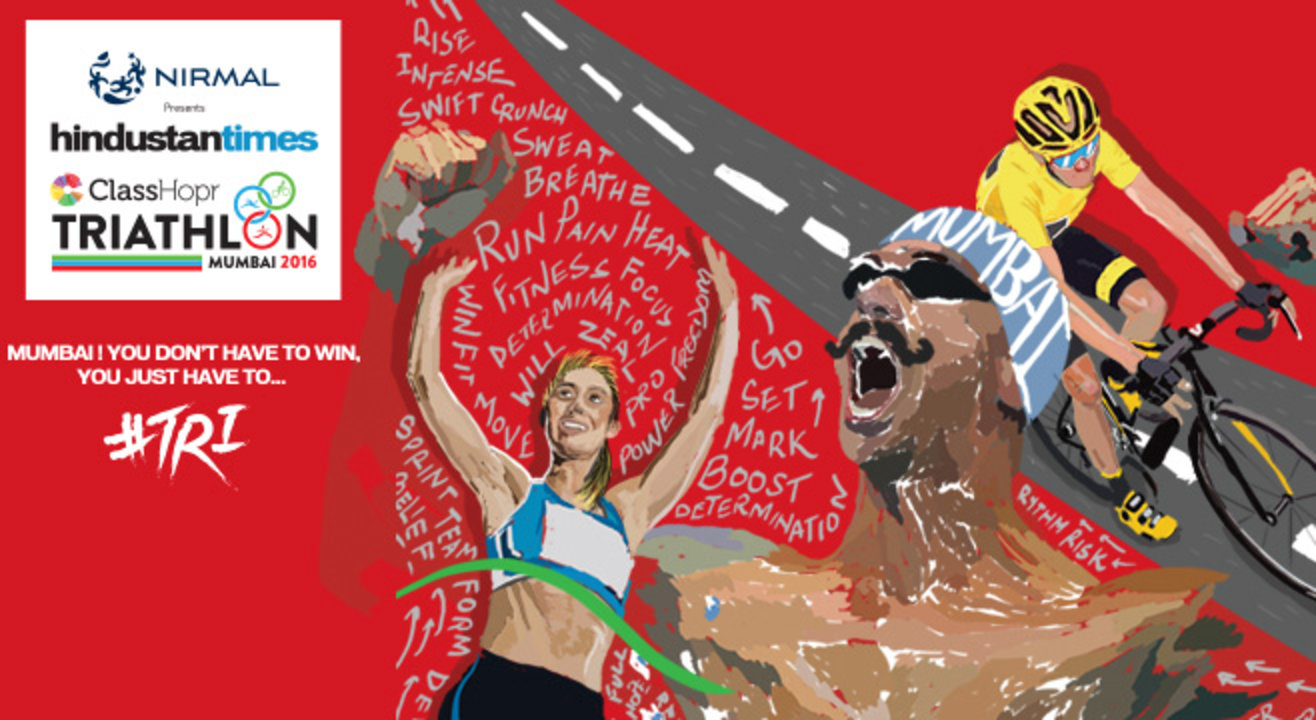 Sports
Hindustan Times ClassHopr Triathlon, Mumbai 2016
Nitro Sport & Fitness Center
About
Mumbai, you don't have to win, you just have to #TRI
Organised by ClassHopr Wellness Private Limited & Hindustan Times, HT ClassHopr Triathlon is Mumbai's first & biggest Triathlon event. It's a test of strength, stamina, endurance and pushing the limit, while you revel in the satisfaction of finishing the triathlon.
What is a Triathlon?
Triathlon is an athletic contest consisting of three different events, typically, swimming, cycling and long-distance running.
For those who don't know how to swim, you can try out the Duathon. It consists of cycling & running. For those who don't know how to bike, you can try out the Aquathon. It consists of swimming & running.
The event will start at Nitro Gym and Thane club (depending on the category you are participating in) and end at Nirmal Sports City. There will be a fitness carnival at the end point for participants to celebrate their achievement and for prize distribution.
Registration fee covers a timing chip, bib tag, food and beverages during the race, a certificate and Medal upon completion and a T-shirt !
Registrations will close by 10th November 2016, or earlier once the race slots are full.
Categories:
Dream Sprint
100M SWIM + 5KM BIKE + 1.5KM RUN
Sprint Pro
300M SWIM + 19KM BIKE + 7KM RUN
Relay Sprint
150M SWIM + 5KM BIKE + 2.5KM RUN
Aquathlon
200M SWIM + 5K RUN
Duathlon
7KM BIKE + 5KM RUN
Venue
Nitro Sport & Fitness Center
Swantraveer Sawarkar Taran Taloa, Behind Kanhaiyya Nagar, Opposite Kaya, Nagar, Kopri, Thane East, Mumbai, Maharashtra 400603