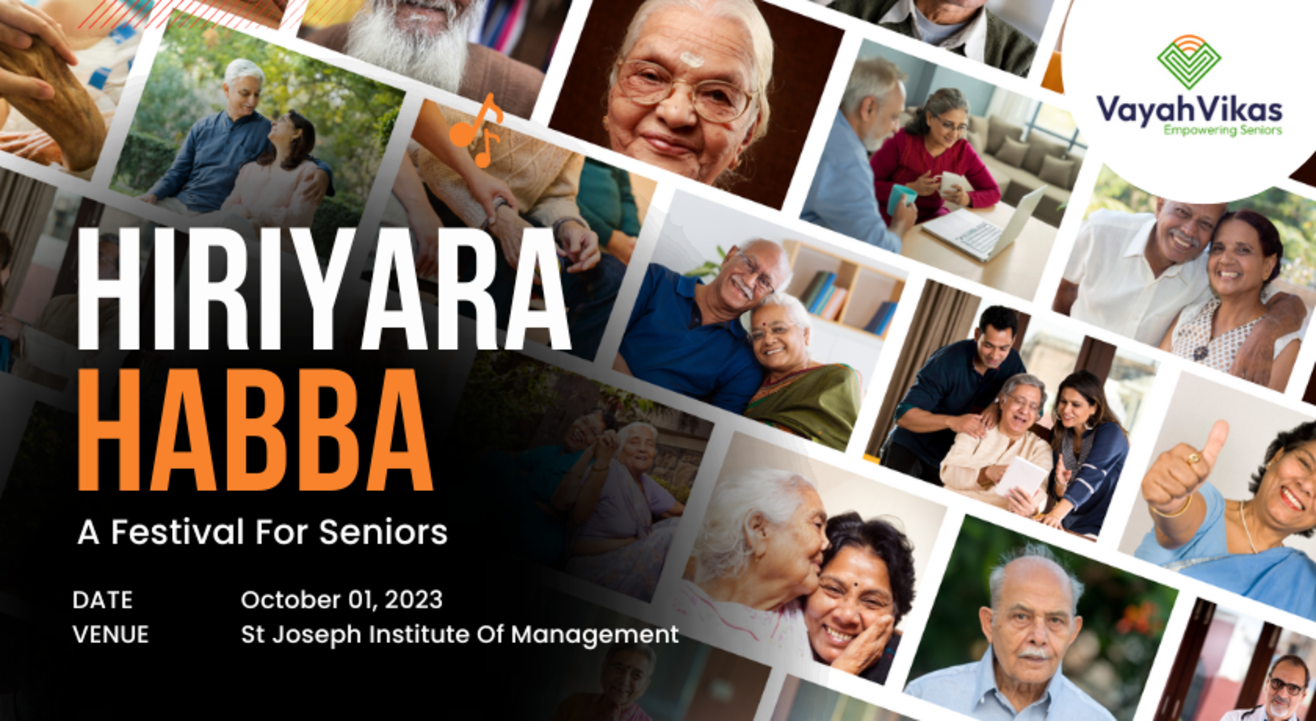 St Joseph's Institute of Management, Bengaluru
Event Guide
For Age(s)
Family Friendly
Language
English, Kannada, Hindi, Telugu, Tamil, Malayalam
Celebration
Fun times ahead
Invite your friends
and enjoy a shared experience
St Joseph's Institute of Management, Bengaluru
Event Guide
For Age(s)
Family Friendly
Language
English, Kannada, Hindi, Telugu, Tamil, Malayalam
Celebration
Fun times ahead
Invite your friends
and enjoy a shared experience
Event Guide
For Age(s)
Family Friendly
Language
English, Kannada, Hindi, Telugu, Tamil, Malayalam
Celebration
Fun times ahead
Covid 19 Safety Measures
This event adheres to the following

Health & safety measures
Social Distancing
Hand Hygiene Stations
Sanitisation before the show
Organisers wear masks
Invite your friends
and enjoy a shared experience
Covid 19 Safety Measures
This event adheres to the following

Health & safety measures
Social Distancing
Hand Hygiene Stations
Sanitisation before the show
Organisers wear masks
Welcome to the Vayah Vikas Hiriyara Habba
Are you ready for an unforgettable day of fun, laughter, and community? Vayah Vikas is proud to present our annual Senior Citizen Event, a day dedicated to celebrating the wisdom, experience, and vitality of our beloved seniors. Join us for a day filled with exciting activities, incredible benefits, entertaining shows, delicious food stalls, and the chance to win amazing prizes!
Date: 01 Oct 2023
Time: 9 AM - 5 PM
Location: St., Joseph's Institute Of Management
Lucky Draw for Raffle Tickets - Gold Coins: Get ready for the thrill of the lucky draw! Purchase event tickets for a chance to win amazing prizes. Our grand lucky draw features gold coins for the top three winners (First Prize: ₹20,000, Second Prize: ₹15,000, Third Prize: ₹10,000), plus five consolation prizes of ₹1,000 each. Your luck could make you a winner!
Activities for All Ages:
We've carefully curated a wide range of activities to ensure there's something for everyone. Whether you're looking for some friendly competition or a peaceful moment of relaxation, our event has you covered.
1. Living Certificates and Senior Citizen Card Assistance:
We understand the importance of having the right documentation to access senior citizen benefits. At our event, experienced volunteers will be on hand to assist you in obtaining living certificates and senior citizen cards, ensuring you have access to all the privileges you deserve.
2. Government Schemes for Seniors:
Stay informed about the various government schemes designed to support senior citizens. Our experts will provide valuable insights into these programs, helping you make the most of the available resources.
3. Stalls by & for Seniors:
Explore a delightful array of stalls showcasing the talents and craftsmanship of our senior community members. From handmade crafts to homemade treats, you'll have the opportunity to support local seniors and their creative endeavors.
4. Musical Event – Shankar Mahadevan Academy:
Get ready for an unforgettable musical experience as the renowned Shankar Mahadevan Academy graces our event with live performances. Let the melodies transport you to a world of joy and nostalgia.
5. Jobs for Seniors:
Age is just a number, and we believe in providing opportunities for seniors to stay active in the workforce. Learn about job placements, part-time opportunities, and freelancing gigs tailored to your skills and interests.
6. Discount Coupons for Seniors:
Enjoy the benefits of age with exclusive discount coupons from local businesses and service providers. From dining to shopping, these coupons are your ticket to saving while you spend.
7. Free Supply of Buttermilk, Mango Juice, Yogurt:
Stay refreshed and hydrated throughout the event with our complimentary supply of refreshing buttermilk, delicious mango juice, and healthy yoghurt. We care about your well-being and comfort!
8. Talent Show:
Showcase your hidden talents and passions on our stage! Whether it's singing, dancing, acting, or any other skill, our talent show is your chance to shine. Share your unique gifts and entertain your fellow seniors in a supportive and enthusiastic environment.
9. Recipe & Calendar Competition:
Are you a culinary master or a creative mind? Enter our recipe and calendar competition to flaunt your culinary creations or artistic flair. Show off your best recipes or design a captivating calendar, and you might just win fabulous prizes!
10. One-Minute Games:
Quick, fun, and full of laughter! Join in the excitement of one-minute games that are perfect for a lively gathering. These games are designed to keep everyone engaged and entertained, ensuring smiles all around.
11. Food and Fun with Family:
We believe in the importance of family bonds. Invite your family to join you at the event for a day of delightful food and shared enjoyment. Create beautiful memories together as you relish delicious meals and participate in the festivities.
These exciting activities are just a glimpse of what awaits you at the Vayah Vikas Hiriyara Habba. Join us for a day filled with talent, creativity, laughter, and the opportunity to win incredible prizes. It's an event designed to celebrate your unique skills and bring joy to your heart. Don't miss out!
Mark your calendar, invite your friends, and get ready for an event that's all about YOU!
St Joseph's Institute of Management
28/1, Primrose Rd, Craig Park Layout, Ashok Nagar, Bengaluru, Karnataka 560025, India
GET DIRECTIONS
St Joseph's Institute of Management, Bengaluru
Event Guide
For Age(s)
Family Friendly
Language
English, Kannada, Hindi, Telugu, Tamil, Malayalam
Celebration
Fun times ahead
Invite your friends
and enjoy a shared experience