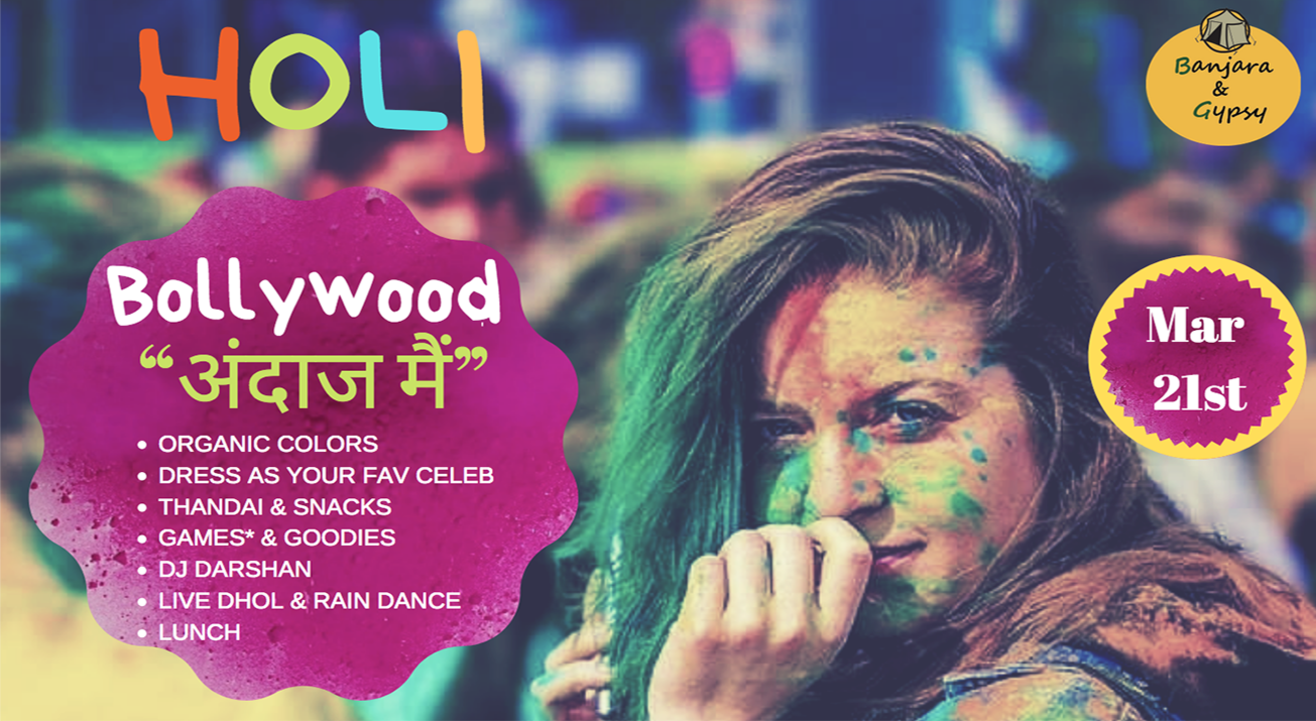 Holi Party
Holi Bollywood Andaaz mein
The Woods, Kanakpura Road
About
Celebrate a filmy kind of Holi! Pull off your best moves in a rain dance party, and splash colours in a resort space that's great for sneak attacks and clean getaways. A live DJ and Punjabi dhol will have you up on your feet throughout the day, with Holi thandai and a buffet to boot. For an extra adrenaline rush, there are adventure sports options you can choose from too! A bar counter at the venue will have your beverage needs taken care of at pocket-friendly prices.
Holi colours: Red, green, yellow etc.
Rain dance with music
Special Holi thandai & pakodas/bhaji
Buffet lunch - veg & non-veg
Punjabi dhol
Bollywood & EDM music from DJ Darshan
Parking

Exclusions (Purchase at Venue)
Adventure sports [paintball, zipline, rope games, paintball & ATV]
Bar counter at reasonable amount
For Travel Tickets (to and Fro)
Manyata Tech Park Bus stop - 8:00 a.m.
Kalyan Nagar Bus stop - 8:15 a.m.
Tin factory - 8:35 a.m.
Marathalli - Kalamandir - 8: 50 a.m.
Silkboard - 9:10 a.m.
Resort - 10 a.m.

Use code HOLIHAI to get a 25% OFF on all purchases up to INR 250 per transaction on purchase of 3 or more tickets only on Insider.in app
Venue
The Woods, Kanakpura Road
Sy1/1C,Nettigere, Bolare post, South taluk, Kanakapura Rd, Bengaluru, Karnataka 560082