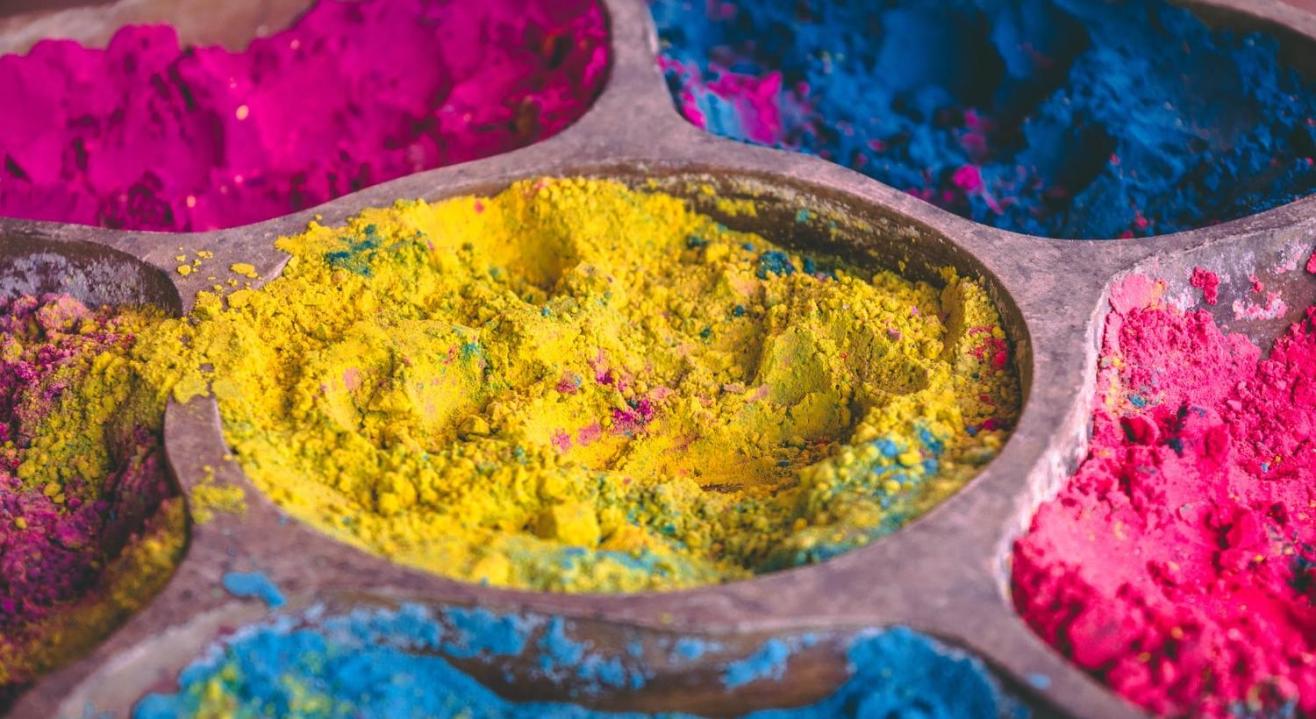 Yellow There! Check out Holi events & parties in Bangalore - Paytm Insider
Watch this space for awwwesome events, parties and Holi celebrations in and around Bangalore.
Invite your friends
and enjoy a shared experience
Holi 2021 is on March 29th. But ever since Jan 2021, we've been wondering about one thing - What are things going to be like for Holi? Plus, we were really planning on making up for last year's Holi too. But we're super glad that there are some amazing celebrations lined up. But before that, remember we still need to practice all safety protocols at all times. Do that and we're ready to Rang & Roll. Enjoy a splash of water fights and colours at fun parties in Pune this Holi, or hide from the colour smoke crackers at special getaways this Holi.
A dash of colour in Bangalore
Whether you like spraying colours or getting away from the city, we've got your back.

There are Holi parties at The Park Hotel, The Taj West End, Pebble – The Jungle Lounge and The Lalit Ashok. Price isn't an issue because we've you covered with tickets starting at INR 199.
Check out the best Holi events in Bangalore below:
What you can expect at the parties? Organic colours, rain dances, bhang, gourmet food, premium liquor, photo booths and tons of surprises. Groove to live thumping music as the best artists present multi-genre eclectic acts.

If dancing is not your thing, travel amidst nature and celebrate with a camping experience, colours, water, and a bonfire to top it off.
Word To The Wise: Make this Holi celebration a fun one for the planet as well. Celebrate Holi responsibly with organic colours, limited water usage, lower volumes across sound systems and less trash.
What kind of a Holi party person are you?
A-Lister
Makes their way to a Marriott, Leela, Ritz Carlton, or a Hilton kind of a place for the holi party. Likes celebrating Holi with swag, by vibin' at the biggest 5 star Holi bash in town, running into celebrities and famous personalities. The gang and you most likely end up running the party by the end of it and have what one might call, a true blue Holi bash.
Groover n Shaker
The trending track plays on your phone even before it becomes a trend, and you know the newest albums like the tattoo on your hand. Thanks to the awesome choice of music, you find your way to the Holi party with best live acts playing non-stop music. The newest pop songs (& even old hits like Do Me Favour Let's Play Holi, Rang Barse, Balam Pichkari) are always on your lips and the Ranbir in you comes out when that saxophone first plays the intro to Badtameez Dil.

Major Rager
Your don't reach early to the party, you make the party come early to you. Spotted with a pack of colors at the bonfire a day before Rang Panchami. Often heard to catch people off guard with a loud "Holi Hai" cheer. Never tired of playing Holi. you're only happy when the other person applies color on you. Morning jogs aren't your thing but but first to rise and run out of the house to declare the beginning of Holi day. Scientists are trying to figure out the source from where you bring new moves to the Holi party every year. One to always stay till the end and don't stop moving unless the DJ pulls the plug.
The Planner
You get in touch with Paytm Insider, and plan your Holi bash way before time while your Whatsapp group is filled with discussing who to corner this year. You shortlist the best plans before others and get the best offers and discounts with Holi 2021 Sale. Whether it's a foam party in Kormangala/Indiranagar or an off beat celebration in Mysore, Ooty or at Shivanasamudra Falls. You're one helluva planner and even bring 2 sets of Holi mix music to the party. Really good stuff, you rock.

We know we didn't talk about the foodies, because all the three kind of people we know from above absolutely love some good food and drinks to go with their style at the Holi party. Yes, we're talking about the jalebis and laddus, so please keep some for us.
Not a party person? No sweat. Check out these amazing places near Bangalore:
Mysore - The second biggest city of Karnataka packs places of interest in both historical and heritage aspects. Known as the City of Palaces, check out amazing spots and stay amazed.
Coorg - Popularly known as Scotland of India, it sports mesmerising waterfalls like Abbey Falls, Chelavara Falls, and Iruppu Falls.
Nandi Hills - Also called Nandidurg, it is situated 60 KM away from the capital city. Once ruled by the Cholas, now is a popular spot due to the presence of Skandagiri.

Subscribe to receive our newsletter!
Find the best experiences happening out there in your city or enjoy handpicked content while sitting comfortably at home. Paytm Insider is your go-to place to figure out what to do today!