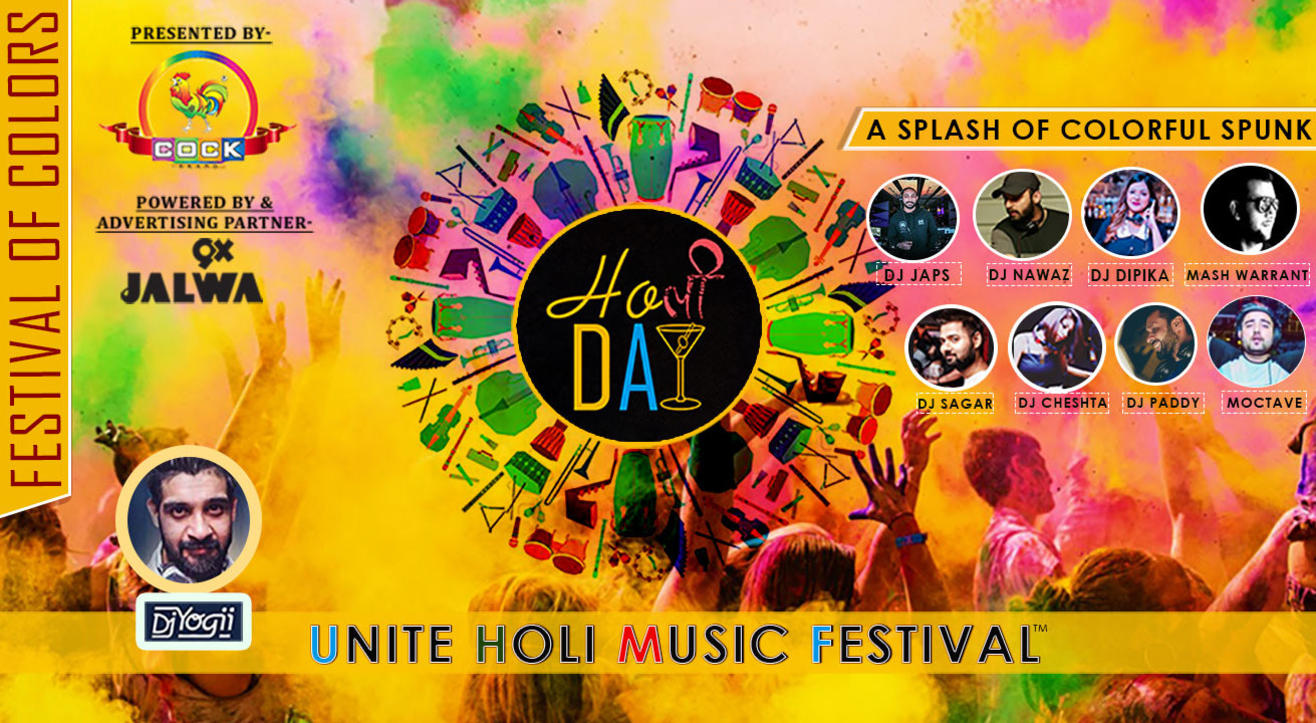 Holi Party
Holi-Day Unite Holi Music Festival
About
Get ready for an insane experience this Holi with your loved ones. With colors all around you & music to pep the mood let's get indulged in our season bash Holi-Day Unite Holi Music Festival.
Turning every moment into excitement & thrill we plan to give you a perfect environment to celebrate together and indulge in music, dance and visual stimulation.
Its only when people from different walks of life come together and spread their spunk mixed with holi colors the celebrations are bound to become grand & memorable.
Chance to be charmful & playful before getting back to the routines of life.
Time to get peppy!
Festival Attractions:-
MEGA STAGE
FOOD STALLS
INCREDIBE BHANGRA ACTS
8 HOURS NON STOP MUSIC
RAIN DANCE SET UP
LOUNGE & VIP AREA SET UP
Organic Colors
Celebrity Guests
Celebrity DJ's
Water Guns
Live Dhol
Thandaii
Holi Snacks
Games & Competitions
Family lounge
Beautiful Holi Décor
Photo booth
EDM | Commercial | Dubstep | House | Bollywood
Professional video coverage of the event


Celebrity DJ's
DJ JAPS
DJ DIPIKA
DJ MASH WARRANT
DJ CHESTHA KHURANA
DJ SAGAR
DJ NAWAZ ARYAN ALI
DJ PADDY
Use code HOLIYAY to get a 25% OFF on all purchases up to INR 250 per transaction on purchase of 3 or more tickets
Extra INR 50 cashback if used on the Insider.in app, usable against movie bookings
Use code HOLIYAY to get a 25% OFF on all purchases up to INR 250 per transaction on purchase of 3 or more tickets
Extra INR 50 cashback if used on the Insider.in app, usable against movie bookings