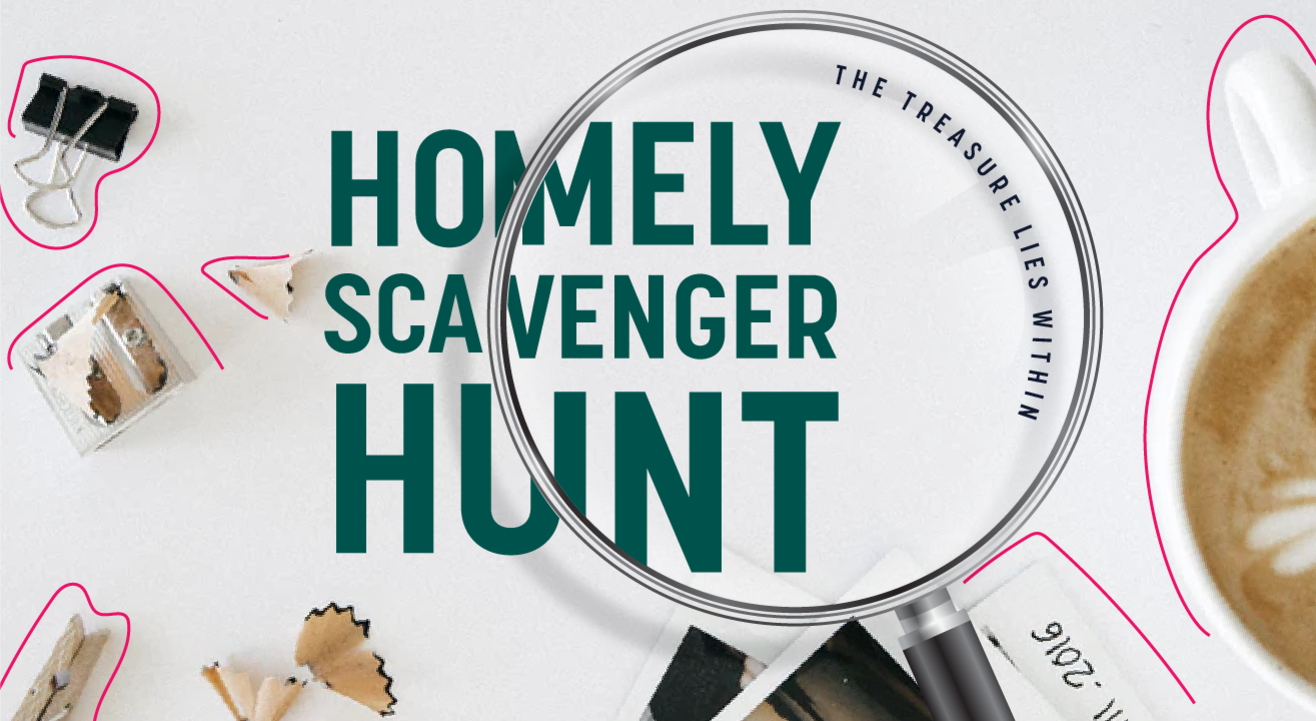 Enjoy this event from your home
Invite your friends
and enjoy a shared experience
Enjoy this event from your home
Invite your friends
and enjoy a shared experience
Invite your friends
and enjoy a shared experience
A hunt for hidden treasures around your home. Basic daily objects that are more precious than gold! Things you'll need:
1. A stable internet connection to tune in on zoom
2. Your Quaranteam (Optional)
How it works:
1. Solve the riddles live on the zoom call given by the host
2. Hunt for the object within your home
3. Bring it back and pose with it for us on screen. No bars on creativity!
What's in it for you?
Bragging rights in your group, Sherlock!
Ultimate power of the host: (Because we can)
1. The host will verify who should be awarded, basis speed and creativity
2. We'll keep a track of the score and declare the winner at the end of the 10 rounds.
So yeah, if you're tired of waking up 3 minutes before your work meetings and spending all your time binge watching shows till 4AM, not getting out of bed for that 7 minute workout you promised yourself you would do, this game is for you.