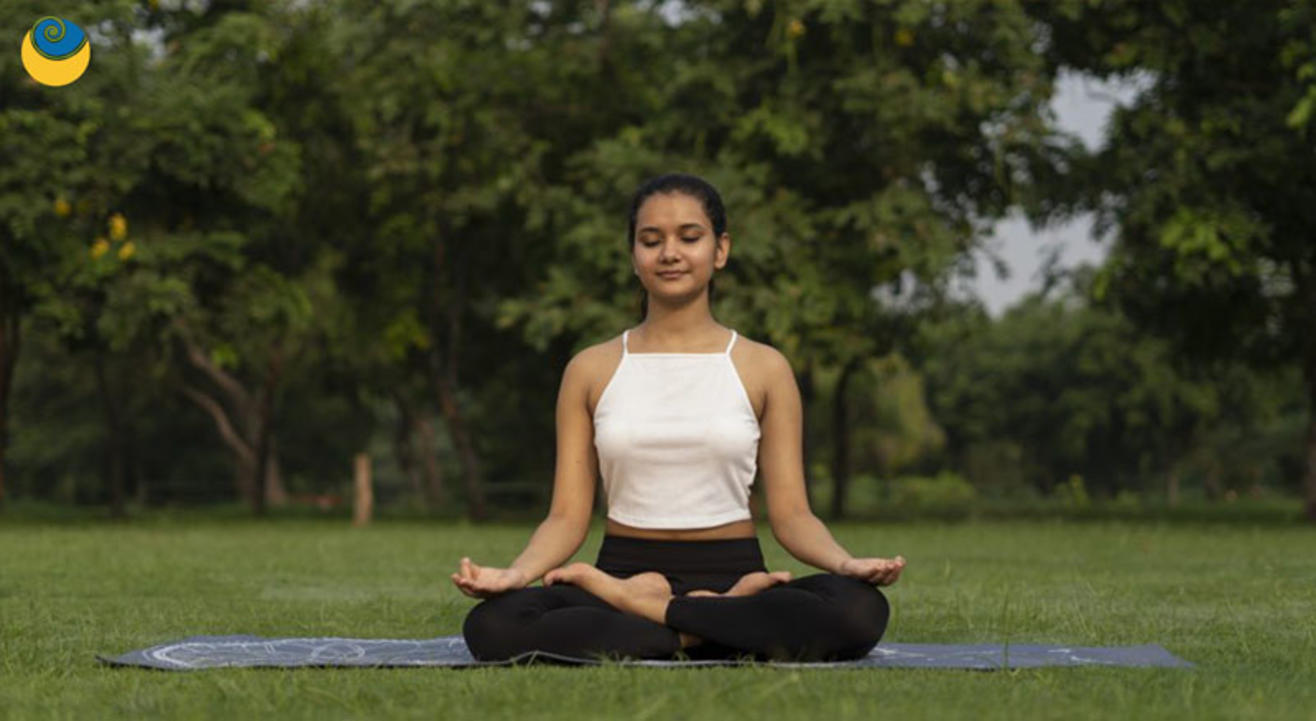 Hormonal Balance through Yoga and Lifestyle – 6
September 12 | 7PM - October 5 | 8PM
Event Guide
For Age(s)
Family Friendly
Invite your friends
and enjoy a shared experience
Hormonal Balance through Yoga and Lifestyle – 6
September 12 | 7PM - October 5 | 8PM
Event Guide
For Age(s)
Family Friendly
Invite your friends
and enjoy a shared experience
Event Guide
For Age(s)
Family Friendly
Invite your friends
and enjoy a shared experience
Our ancient scripture Yoga Vasishta explains that mental unrest (Aadhi) is the root cause of all psychosomatic illness (Vyaadhi).
What's better than yoga to regulate the pace of our mind?
SHARAN is happy to announce a one-month online workshop to learn how various yogic practices and a whole food plant-based lifestyle can help balance hormones naturally.
What will you learn?
Each session will include 1 hour of yoga therapy techniques followed by 15-minute talks on WFPB concepts and a live cooking demo.
There will be recipe sheets, individualised practice charts, and WhatsApp support
Yoga:
Warm-up exercises for joint flexibility and injury prevention
Sun salutation with step-by-step guidance
Asanas taught with suitable modifications
Pranayama with mudra and bandhas
Yoga Nidra and meditation – audio files for self-practice
The theory behind each practice and yogic philosophy will be explained for deeper understanding.
WFPB Lifestyle:
SHARAN 5-point plan and understand the "Why"
How to adapt your kitchen to WFPB
5-10 minute cooking demos: Plant-based curd, cheese, salad dressing, dessert, and much more
A live tour of our kitchen, the revelation of our tricks and hacks
Who is eligible to join?
Those who are beginners and want to learn yoga step by step
Those who have ailments such as PCOS/PCOD, hypothyroid, diabetes, insomnia, obesity due to hormonal imbalance
Those who want to prevent, manage and reverse chronic diseases through yoga and whole food plant-based lifestyle changes
Those who will listen to their body and do only what is comfortable for the body and don't push themselves.
This program is not ideal for:
Those who are planning to conceive or pregnant or had recent childbirth. Check our pre/post natal yoga program
Those who had any surgery in the past year


Testimonials:
"I am not a yoga person…but trying to practice. Did this full yoga with you and felt relaxed, Thank you" ~ Kamal Bhatia
Thank you Raji and Parini for this session. Very beneficial. Feeling very light. ~ Tripti Negi Vohra
Dates: [12th September to 5th October 2023 – Total 8 classes]
Tuesdays – 12, 19, 26 September and 3 October 2023
Thursdays – 14, 21, 28 September and 5 October 2023
Timings: 7:00 PM to 8:15 PM IST (9:30 AM New York, 2:30 PM UK, 5:30 PM UAE, 9:30 PM Hong Kong, Singapore & AWST)
Contribution: Rs. 5000 + 18% GST (per participant for all 8 sessions)
Early Bird Discount: Rs. 3500 + 18% GST (per person till 9th September 2023, midnight)
**Please make your contribution before the Early Bird date ends or else full rate(s) will be applicable.
** This session is open to a maximum of 15 participants only
All Registrations will close at 4:00 PM IST on Tuesday, 12th September 2023
Note: You will receive an automated confirmation message and if the payment is made you will also receive a Google form to be filled up along with an acknowledgement email.
If you do not see this please check your spam and white list our address to avoid missing future mails by dragging it into your Primary Box and adding our addresses to your address book
A WhatsApp group will be formed one day prior to the program. Kindly provide your correct WhatsApp numbers during registrations.
Zoom links and other details will be shared on the WhatsApp group.
In case you are not added to the group on Tuesday, 12th September, kindly contact – office@sharan-india.org or call / WhatsApp +91 9769117747 or call +91 7499417038
In case you are unable to attend the live sessions, you may choose to receive the recording. This will be available to you as per your choice, one day after the live Zoom sessions or on the nearest Friday/ Saturday/ or Sunday for a limited time of 48 hours. You can register by clicking on the registration button and you will be guided to choose between the live and the recorded event. The price will remain exactly the same.
For queries related to recording, please contact events@sharan-india.org
Cancellation attracts a full refund till 4 days before the event and a 50% refund till the day of the event. No refund on the day of the event.
Hormonal Balance through Yoga and Lifestyle – 6
September 12 | 7PM - October 5 | 8PM
Event Guide
For Age(s)
Family Friendly
Invite your friends
and enjoy a shared experience