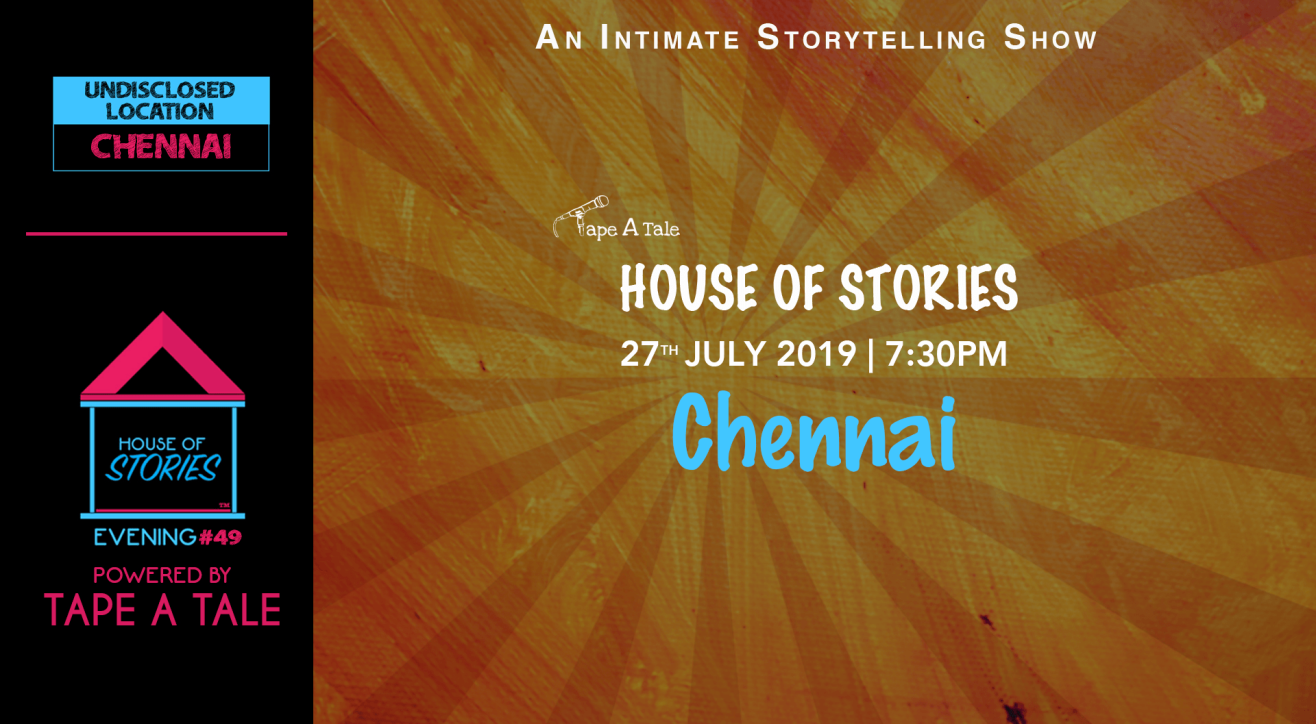 Storytelling
House of Stories #49 (Chennai Edition)
Secret Living Room, Kilpauk
About
House of Stories is an intimate storytelling gig hosted by one of you in your own living room with a sit down setting where one can just grab a bean bag, some chips and enjoy a cozy evening of tales. You can also narrate some of your own experiences and it will definitely be encouraged and applauded. You're sure to bond with all the participants by the end of the evening.
Our session #49 will take place in a secret house in Chennai. The location will be disclosed only to the participants who will be attending the event.
Fairy lights, couches, good vibes, and conversations.
If you wish to narrate a story in the house of stories session or simply sit back and enjoy a night full of stories, fill up this form (the story should not be more than 5-6 minutes long):
If you wish to host a future House of Stories session in your living room, fill up this form: https://goo.gl/forms/8HflgonZ9RRvfnr33
* This event has limited seats.
For any queries contact, +919970437895
--------------------------------------------------------------
"Everyone's got a story" is what we, at Tape A Tale firmly believe. Stories are beautiful and powerful things. Often, they're the difference between success and failure. Who hasn't been empowered by the plots of their favorite movie to put in those last few miles of extra effort? Who hasn't lost themselves in their favorite books during long summer afternoons? Who hasn't spent sleepless nights because of scary stories told right before bed? And who doesn't lay in bed, wide awake and dreaming, of all the adventures after being inspired by a gripping story? Stories are not just beautiful, they are important. The best of them can change a listener's perceptions and the process of telling a tale is incredibly transformative for the storyteller as well