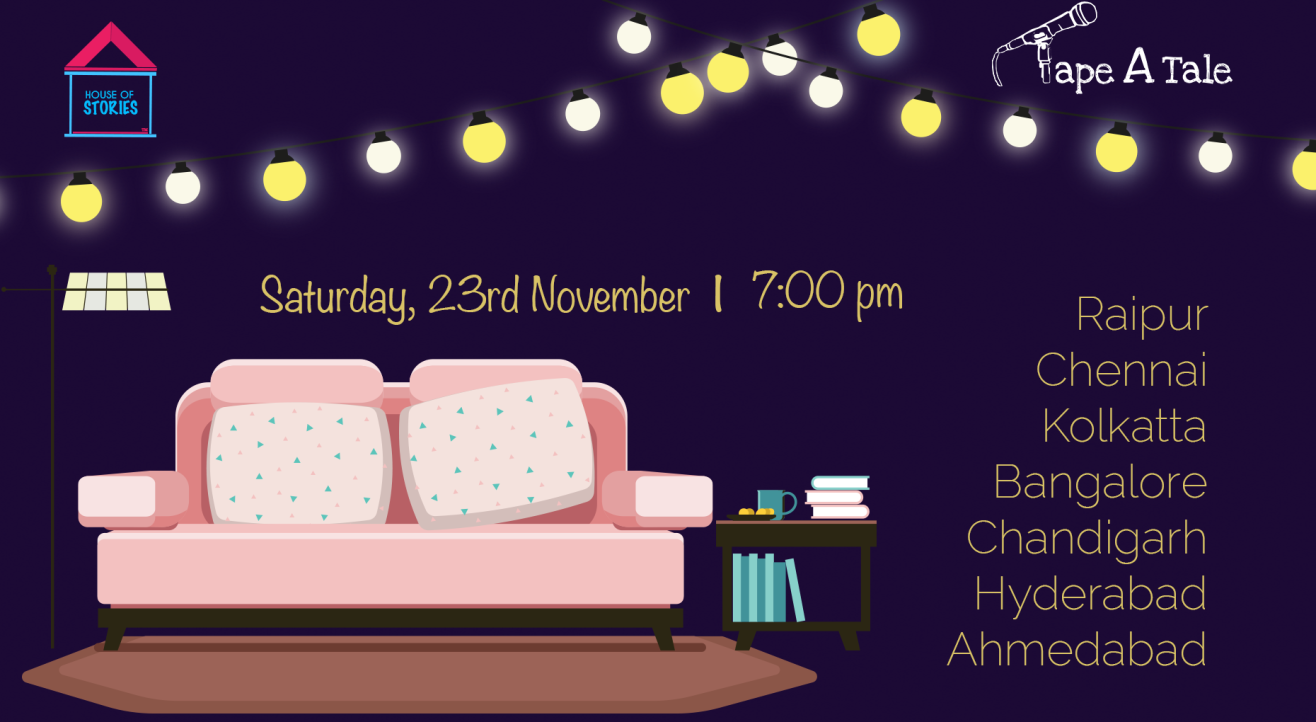 Storytelling
House of Stories (Chennai)
About
House of Stories is an intimate storytelling gig held in someone's living room with a sit down setting where one can just grab a bean bag, some chips and enjoy a cozy evening of tales.
There's a kind of magic that each story brings with it! Some of them have the magic of healing, some have the magic of awareness, some have the magic to make us feel nostalgic, isn't it? We're bringing a set of curated stories with different kinds of the same magic to your city! So get ready to listen to some heartwarming and magical stories Chennai!
Have some magic to share? Click on this link and share your real life stories with us for this event - https://goo.gl/Chv83d
This House of Stories session will take place in a secret house in Chennai. The location will be disclosed only to the participants who will be attending the event.
If you wish to host a future House of Stories session in your living room, fill up this form: https://goo.gl/forms/8HflgonZ9RRvfnr33
* This event has limited seats.
For any queries contact, +91 9970437895 or email us at zalak@tapeatale.com
P.S. - You'll receive the address on email and WhatsApp two days before the event, do mention your WhatsApp number while buying the ticket :D