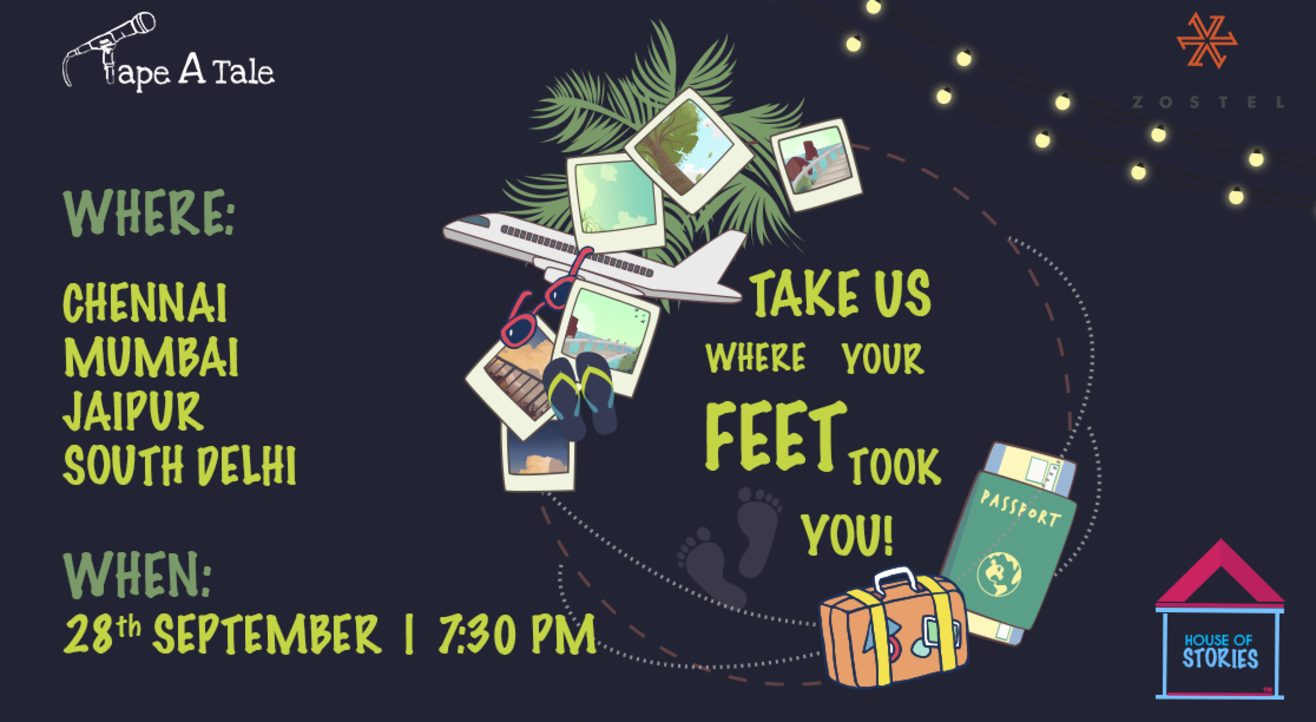 Storytelling
House of Stories - Chennai (Travel Edition)
About
House of Stories is a storytelling gig that started last year, and we've done over 60 events so far. The idea is that it can be hosted by anyone in their living room with a sit down setting where one can just grab a bean bag, some chips and enjoy a cozy evening of tales.
There is nothing quite like traveling. It is merely a superior feeling: to go to another place, and to see people live differently, speak differently, look differently. This is how one comes to understand how big and crazy our world is. Away from home, one comes to understand what "home" actually is and what it means.
This World Tourism Day, we want to celebrate the spirit of travelling with all travelers, which is why our theme for this event is 'TRAVEL'!
House of Stories will see you soon Mumbai, Jaipur, Delhi and Chennai with amazing travel stories from all around the world!
Our session will take place in a secret house. The location will be disclosed only to the participants who will be attending the event.
Fairy lights, couches, good vibes, and conversations.
If you wish to narrate a story in the House of Stories session or simply sit back and enjoy a night full of stories, fill up this form (the story should not be more than 5-6 minutes long): https://goo.gl/Chv83d
If you wish to host a future House of Stories session in your living room, fill up this form: https://goo.gl/forms/8HflgonZ9RRvfnr33
P.S. - You'll receive the address of the event two days prior to the event.