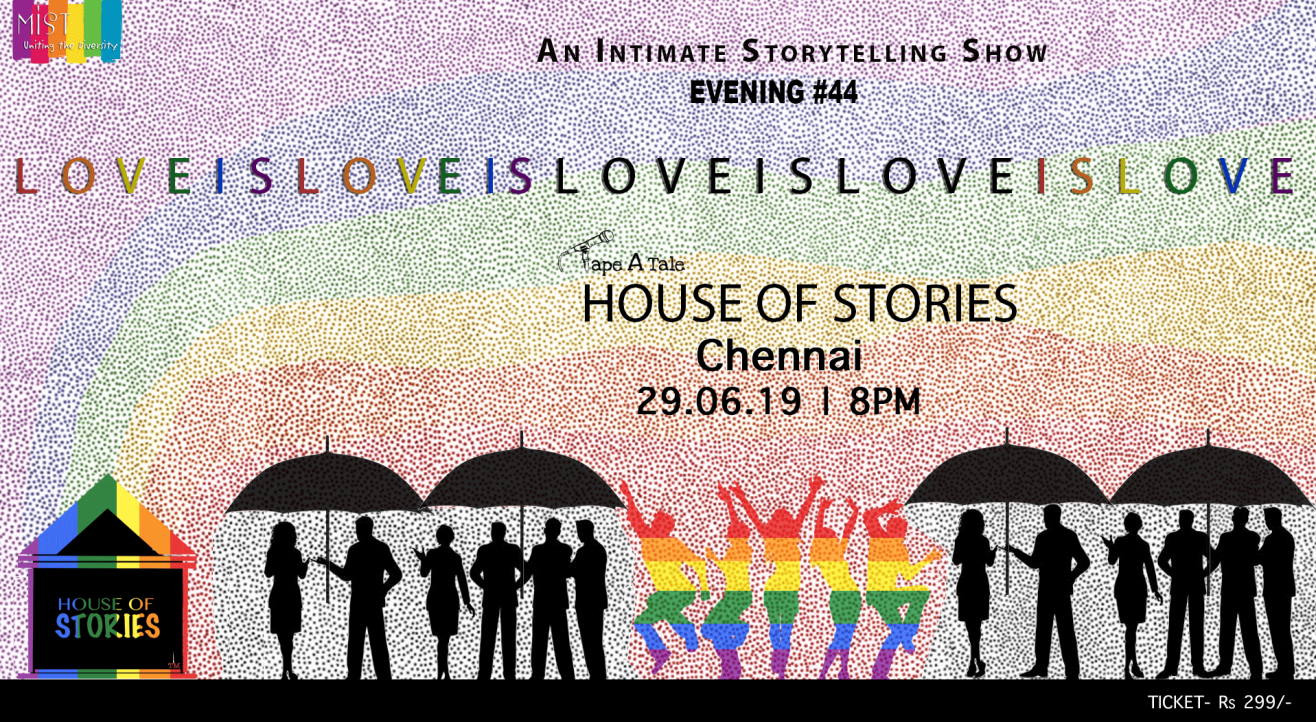 Art
House Of Stories #LoveIsLove - Chennai
About
"Being gay is like glitter, it never goes away."--Lady Gaga
In the month of June, we celebrate Love and how, no matter what, it remains love. We are bringing House of Stories to 10 cities across India to hear stories from the LGBTQI+ community under the theme "Love is Love"
House of stories in an intimate storytelling gig held in someone's living room. You can either join in as a storyteller or just come and listen to these stories in a cozy setting.
The event is happening at secret houses in Mumbai, Delhi, Goa, Pune, Bangalore, Chennai, Thane, Hyderabad, Lucknow, Bhopal - come and enjoy the glittery experience in a city near you! There will be lots of stories to listen to, you can even take the stories home :)
PS: The location of the house is disclosed only to ticket buyers.
You can send your story by filling a form