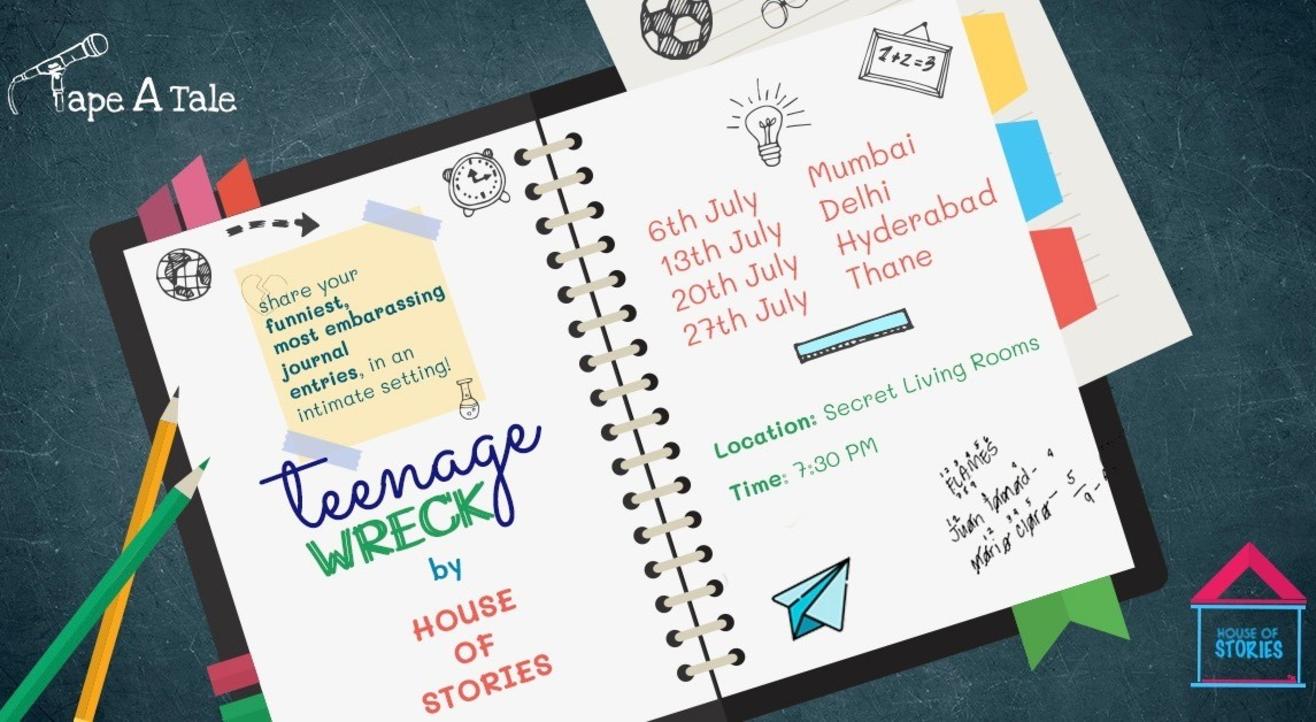 Storytelling
House Of Stories #TeenageWreck (Thane Edition)
Secret Living Room, Courtnaka, Thane
About
Recently, we went through the diaries we wrote when we were teenagers. We almost died of hysteria and embarrassment reading our stories out loud from that time! So we thought why not do an event where people come and share pages from their teenage diaries/journals?
Holding hands with our crush for the first time, passing chits while the teacher is teaching, plotting revenge on our frenemies, bunking classes and going to drink, writing love letters, and dreaming to co-star with Shahrukh Khan, and what not!
You're lying if you say you're not smiling :)
So come for House of Stories : #TeenageWreck, just grab your diary filled with your embarrassing stories and enjoy a cozy evening of tales in someone's living room, with a pinch of happy tears..and if you want to just come and listen, be our guest :')
The storyteller's shall open up their old diaries and journals from their school/college times and narrate exciting, naughty and embarrassing stories from their teenage years. We're sure the you will be able to relate to these tales and it'll arguably be one of the most fun House of Stories we've seen so far!
So, you can reconnect with your 14 year old self, or let go of the person you used to be! Either way, share it with 20-25 supportive listeners and make some new friends while at it!
So Mumbai, Delhi, Hyderabad and Thane; ready, set, diariesss!
Here's the link in case you want to tell a story - https://forms.gle/JLkcvJHMxybigaCa7
Here's the link in case you want to host these sessions - https://docs.google.com/forms/d/e/1FAIpQLSf4RBVmJRZaOJn2sZ_tZHOO3tWQPmy44M0xO7LBAKerlnnDWg/viewform