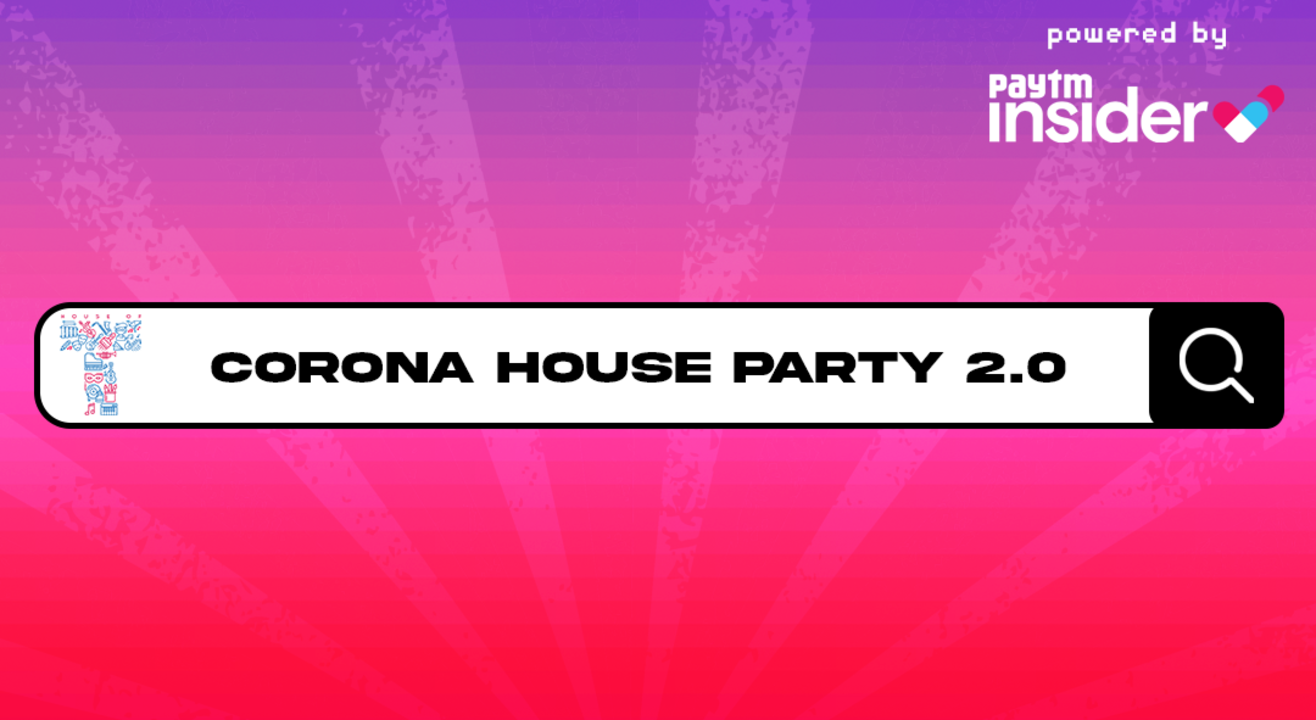 House of T presents Corona House Party 2.0 - Jan 24
Enjoy this event from your home
Invite your friends
and enjoy a shared experience
Invite your friends
and enjoy a shared experience
About the Event
Corona House Party
A platform for artists to perform during the pandemic. House of T has been promoting Amateur artists everyday during this pandemic through artist takeovers from Mar 21 for 200 days straight with artists from across the country and a few international acts as well.
Corona House Party 2.0 brings you artists who have worked with us during the 200 days of Instagram Live sessions and we are putting together line ups of some of these artists
Aaliyah
Aaliyah is a 20 year old, pursuing Literature, holds great fascination for sunsets, stars, poems, cats and people. She loves long talks about life and everything other than that, too. Finds solace in writing and performing poetry. Is a great actor, especially when it comes to convincing her mother. Can be found binging on food videos at 3 in the morning. Wishes to fly into space, one day, with her friend. She thinks Kindness is the only thing that will save the world but also hopes to save people through her poetry, even if it is one person and even if that one person is her.
Instagram - @untamed_poet
Akanksha
Akanksha is a 23-year-old singer-songwriter, who has had formal training in Hindustani Classical music for 8 years.She mostly prefer to write her songs in English since she finds it easier to convey her emotions. However, the pandemic has pushed her to explore her Hindi songwriting skills as well and she has released her debut single called 'Thoda Sa Theher' in November. It got featured by quite a few blogs and magazines including The Rolling Stone India. Besides music, she was a part of the theatre and dance teams back in her college days, which she enjoyed thoroughly. The goal, however, is to establish herself as an Indie artist in the coming years, and to write songs which are heartfelt, personal and relatable.
Instagram - @akankshasethimusic
Mithra
Mithra is a 20 year old singer and a passionate ukulele player. She is a self taught musician and a vocal coach. She loves to express herself through painting as she is an abstract artist too. Her elegance and beauty in various art forms like music and art has changed her life. The pandemic has created a great change in her life to identify her innate self as a musician. She is also pursuing speech language pathology and Audiology as she loves serving intellectually disabled and differently abled individuals. She is also a Mental health activist helping people by spreading awareness and positivity. She tries to serve people and spread positivity through her music and art.
Instagram - @mithra.music
The Coconut Milk Project
The Coconut Milk Project is a two-member acoustic band. Their music are about things that they find often hard to express in words. The idea is to start conversations, evoke emotions, and strike a chord (pun intended).
Instagram - @coconutmilkproject
House of T
House of T is a platform that started in July 2018 with the aim to promote and help amateur artists to experiment with various art forms in a safe and non-judgemental environment.
Instagram - @houseoftofficial