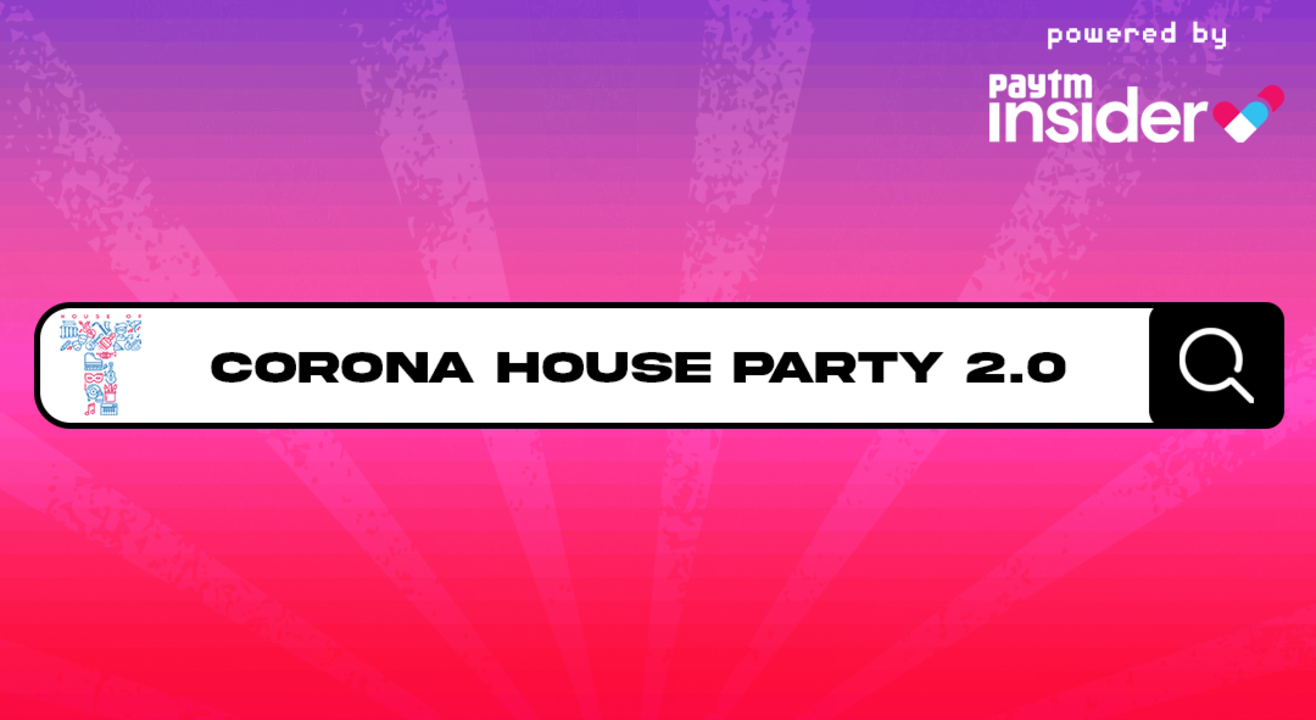 House of T presents Corona House Party 2.0 - Jan 31
Enjoy this event from your home
Invite your friends
and enjoy a shared experience
Invite your friends
and enjoy a shared experience
About the Event
Corona House Party
A platform for artists to perform during the pandemic. House of T has been promoting Amateur artists everyday during this pandemic through artist takeovers from Mar 21 for 200 days straight with artists from across the country and a few international acts as well.
Corona House Party 2.0 brings you artists who have worked with us during the 200 days of Instagram Live sessions and we are putting together line ups of some of these artists
Amit Singha
Amit is a freelance musician/guitarist turned into a singer-songwriter based out of Bangalore, India. Music has been driving him through that destined rollercoaster ride called life. Although a late bloomer, he embraced music wholeheartedly. Hailed from a small part of Bengal, he never had the opportunity to explore the beauty of music until he enrolled in college and stumbled on this wonderful musical instrument called the Guitar. From then, there's been no turning back. He wandered his way through a diverse genre of music starting from the styles of popular Hindi indie artists to pop, alternate western music and to the world of hard rock, metal, and finally to blues, soul, progressive music. From guitar virtuosos like Joe Satriani, Steve Vai, John Petrucci to the new generation of talented indie musicians have shaped the versatility of his musical repertoire. It was not so long ago he came face to face with the brilliant songwriter of all time John Mayer, who inspired and transformed him from a guitar player to a singer-songwriter.
Never been a writer in his life, it's the music that brought out his hidden feelings and transformed them into songs, combined with the sound of pop, blues, and soul adding a unique flavor to the profound lyrics. Currently, he is working on his debut album which he has been performing in multiple live venues across multiple cities.
Instagram - @singhasensation
Manasvini
Manasvini is just another being on this planet, looking to leave a legacy.
Instagram - @ahaltformytrainofthought
Prashanth
Prashanth plays Classical music and arranges film songs in a Percussive Fingerstyle guitaring. A self taught Musician that later learnt the craft professionally and is now working as a guitar tutor in a recognised music school.
He is obsessed with playing fingerstyle guitar and loves teaching people.
"Passion is energy. Feel that power and focus on what excites you" has been his mantra in life..
Instagram - @prashanth_theguitarist
Shean
Shean is a 16 years old pianist/music producer. He had been learning the piano at A. R. Rahman college for the last 6 years and is now an accomplished classical pianist
Instagram - @sheanthepianist_official
House of T
House of T is a platform that started in July 2018 with the aim to promote and help amateur artists to experiment with various art forms in a safe and non-judgemental environment.
Instagram - @houseoftofficial