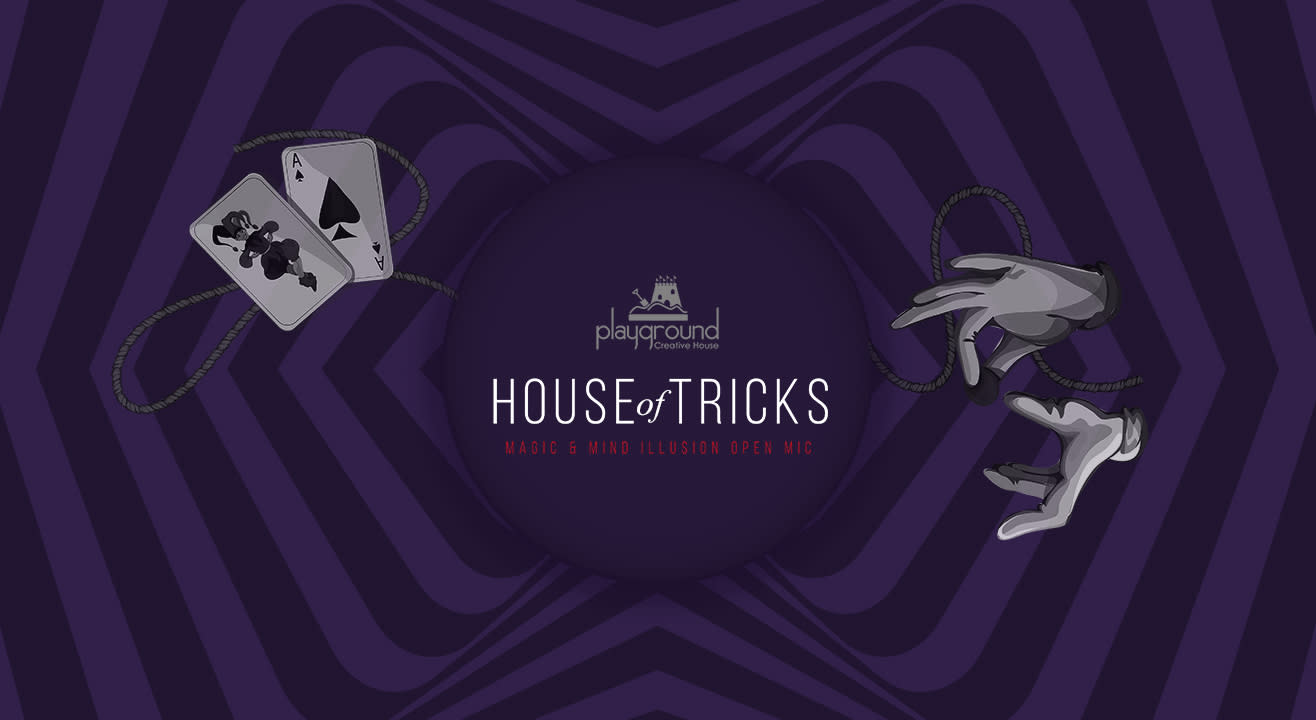 Experiences
House of Tricks, Magic and Mind Illusion Open Mic
Playground Creative House
About
Playground Creative House presents House of Tricks, a magic and mind illusion open mic where audiences are invited to enjoy an evening filled with surprises and fun. We provide a platform to established and emerging artists to showcase their skills of mentalism, close up magic, sleight of hand, manipulation, self-working tricks and much more who develop and perform their material in front of an audience and also connect with the community at large. So, come and indulge your minds to experience an evening of overwhelming illusions and tricks.
Venue
Playground Creative House
Playground Creative House, C-2, SDA Market, opposite IIT main gate, Delhi 110016.