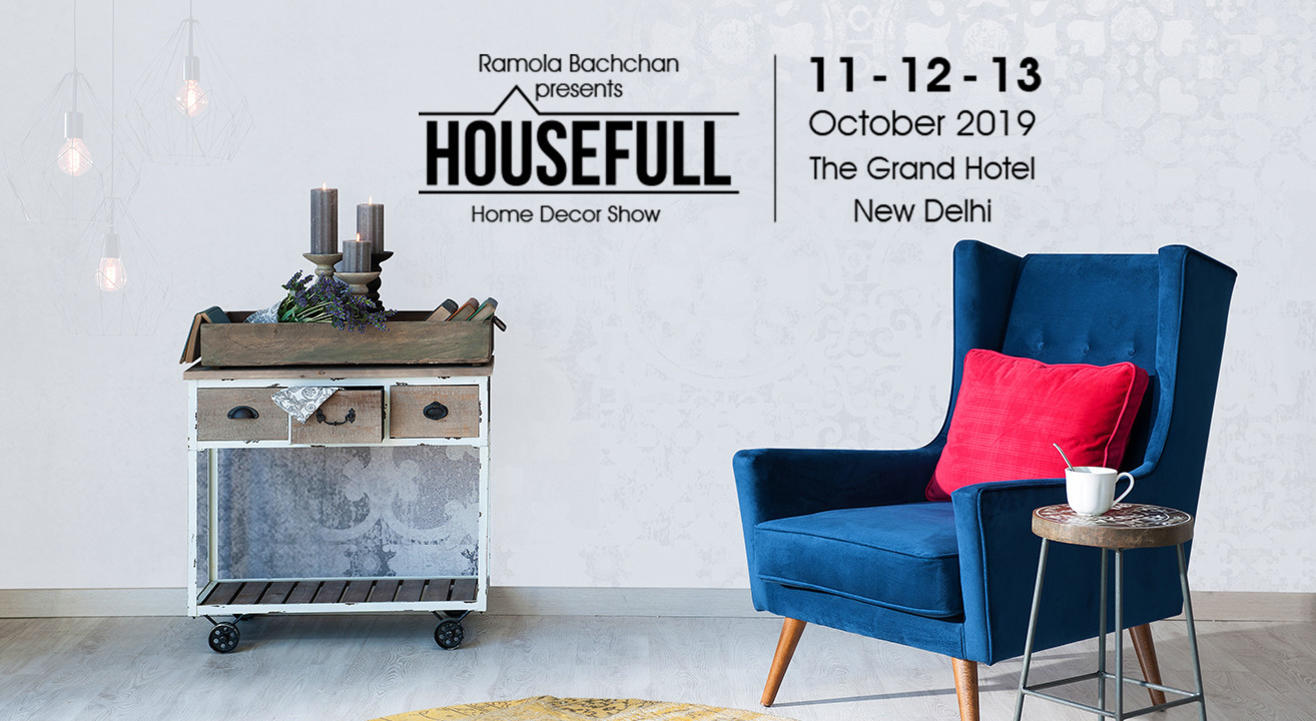 Exhibition
HouseFull 2019 - Home Decor Exhibition by Ramola Bachchan
The Grand, Vasant Kunj, Delhi
About
We are pleased to announce HouseFull exhibition on 11-13 October 2019 at The Grand Hotel - Ballroom, Vasant Kunj, New Delhi. This home decor show features the latest trends in furniture, home accessories, rugs, soft furnishing, lighting, outdoor furniture, artwork, artefacts, gifts and much more.
The exhibition takes place over three days - Friday to Sunday from 11am to 8pm.
HouseFull sees visitors from a wide spectrum of fields including architects, interior designers, bulk buyers and real estate companies. Visitors include our consumer database of 20,000+ elite A-list visitors that regularly attend our lifestyle exhibitions.
In total, 50 brands will be participating and we expect 3,500+ visitors to the show.
The event is conceptualised & promoted by Ramola Bachchan
For stall inquiries call +91-95990-01685.
Venue
The Grand, Vasant Kunj, Delhi
Nelson Mandela Road, Vasant Kunj - Phase II, New Delhi 110070
GET DIRECTIONS