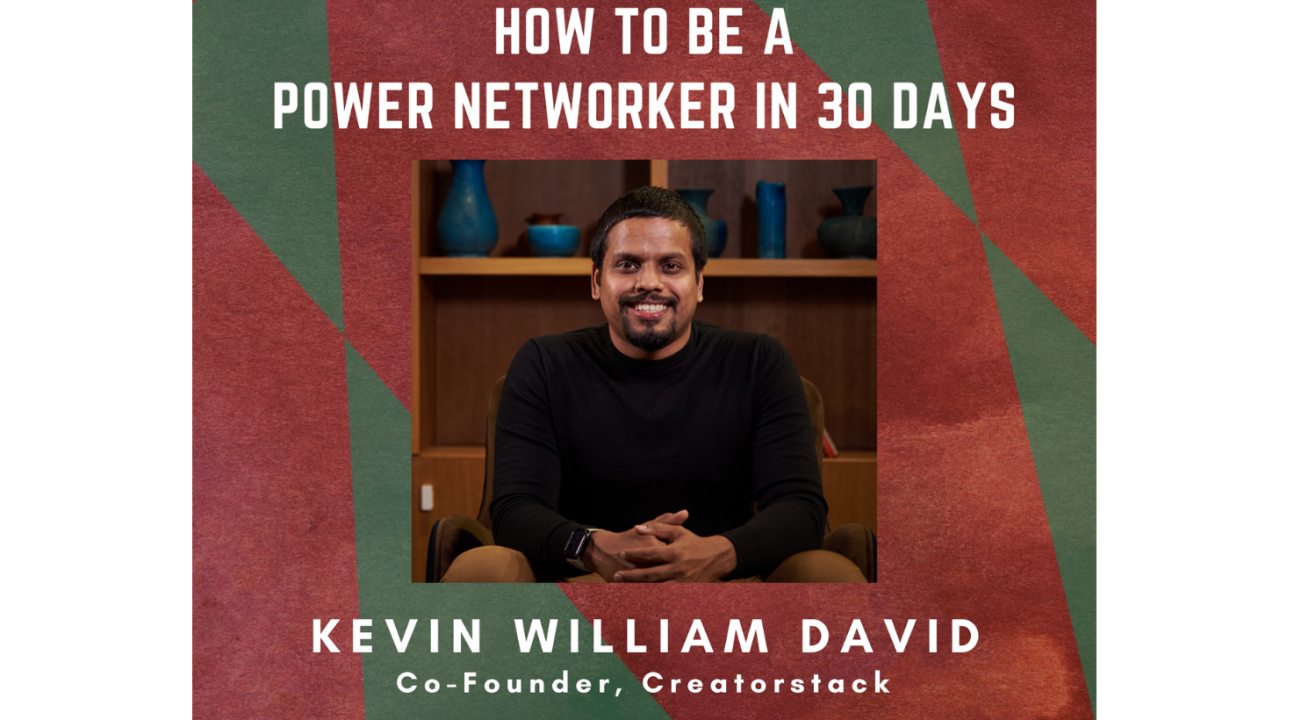 Event Guide
Masterclass
Learn from an expert
Invite your friends
and enjoy a shared experience
Event Guide
Masterclass
Learn from an expert
Invite your friends
and enjoy a shared experience
Event Guide
Masterclass
Learn from an expert
Invite your friends
and enjoy a shared experience
The most successful people in the world are usually the ones that have open networks. This means that they branch out and meet people in different professions and backgrounds. They make deep, meaningful connections that spike their career graphs time and time again.
Stay on top of the latest trends in your industry, keep a pulse on the job market, meet prospective mentors, partners, and clients, and gain access to the necessary resources that will foster your career development.
Powerful networking is a life skill that can cruise you towards your life goals in ways that you might not even see coming. And like any other skill, it can be developed and nurtured over time and then stick for life. Let's join Kevin William David, one of the top Power Networkers in the country to figure out how we can implement this in our lives..
THE COURSE COVERS
Build avenues for more opportunities
Improve your communication skills
Get more contacts and referrals
Help provide value to others
Boost your confidence and morale
ABOUT THE COACH
The #1 Hunter on Product Hunt, Kevin is the Director of Community at AngelList which is a platform for start-ups to raise money online, recruit employees, and apply for funding. He has helped more than 2000 start-ups around the world launch on Product Hunt for free.
He is a leader with deep understanding of the business and cares about the journey. He is well known for imparting his knowledge on Product, Growth & Launch Strategies, Marketing, Sales, Community Management, Fitness, and Music.
Event Guide
Masterclass
Learn from an expert
Invite your friends
and enjoy a shared experience