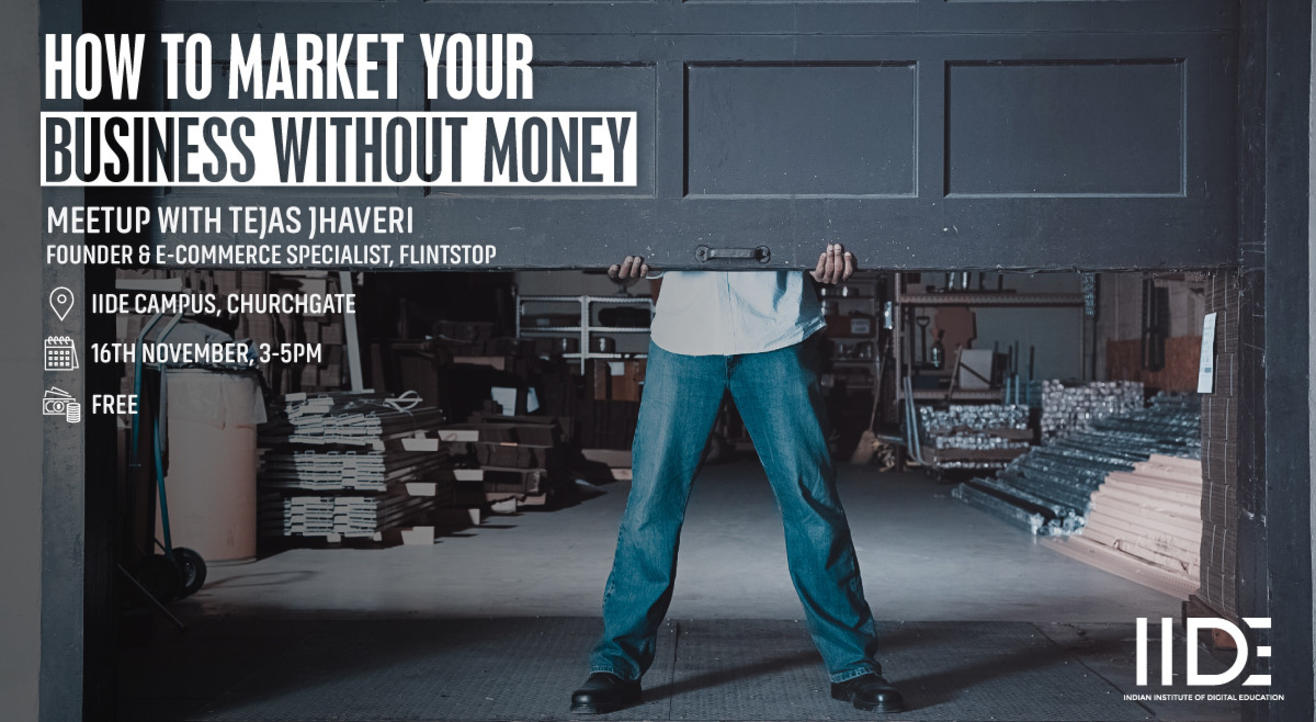 Learn
How to market your business without money
About
Are you looking for ways to market your business but don't have enough money to spend?
Do you want to know how you can boost sales and make your business bigger with low investments?
Many students with great startup plans fail to implement their ideas due to a lack of resources. Moreover, most businessmen feel the need to have huge investments to set up and promote a new business, which can be burdensome.
However, modern-day marketing has provided solutions to market your business without spending a fortune. There are various ways how social media can be used to build an enormous online presence, increase sales and earn profits.
Our meetup with Tejas Jhaveri, the Founder of Flintstop will help you learn several efficient marketing tactics with little or no cost with real-life case studies.
Things that you'll learn:
How networking can positively influence your startup
How to build a global salesforce with no fixed cost
Free digital hacks to boost sales and presence
How thinking out of the box always works
Power of Uberpool & Dabbawalla
You should attend if you're:
A Business/Commerce Student
A Media Student
An Entrepreneur
A Sales/Marketing Professional
Essentials:
Speaker Details:
Speaker- Tejas Jhaveri
Designation- Founder / E-Commerce Specialist of Flintstop
You can check his LinkedIn profile here https://www.linkedin.com/in/tejasjhaveri/
Date: 16th November 2019
Venue: IIDE Campus, Churchgate
Time: 3pm - 5pm
Fees: Free
Venue
IIDE Churchgate Campus
A Road, Churchgate, Churchgate, Mumbai, Maharashtra 400020
GET DIRECTIONS