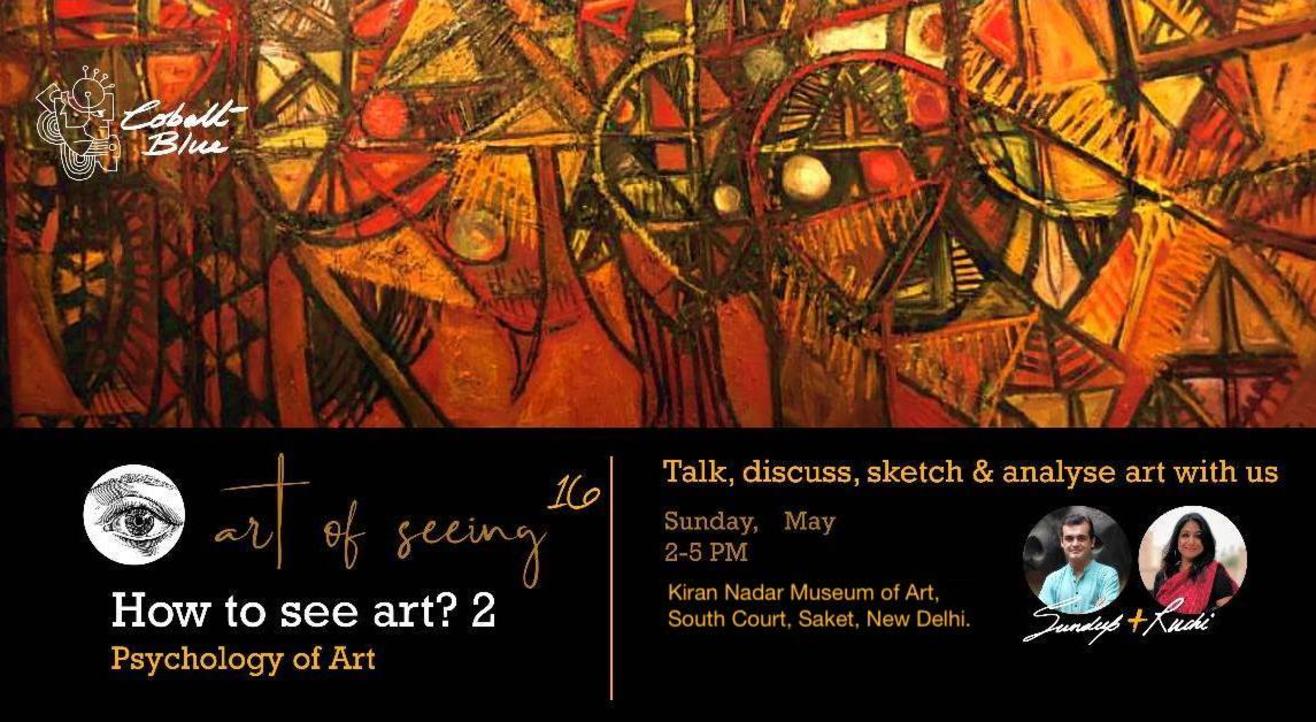 Art
How To See Art? - Psychology Of Art : Art Of Seeing16
Kiran Nadar Museum of Art, Delhi
About
As a part of our ongoing series on 'How To See Art?' we invite you to experience art with the mind this time.
Cobalt Blue Foundation with Sundeep & Ruchi invites you to experience india's landmark contemporary art with a dose of psychology.
How does art effect our way of seeing the world?
What you see when you see a painting?
How colors manipulate our emotions?
What goes on in your subconscious when you encounter art?
Come and discover the answers to these and many more such questions related to complex world of art.
Its a theraputic experience called Art Of Seeing. We will do art activity followed by Q&A.
About Your Hosts:
Sundeep Verma is a graphic novelist, writer & researcher. He has worked in advertising for 17 years as creative director. He did his Masters in Storytelling from Central Saint Martins College of Art & Design, London, UK.
Ruchi is a practicing counselling psychologist who believes in the therapeutic value of expressive arts. She has studied art from NIFT and Nottingham Trent University, UK. She had been working in the area of Art Therapy, Mindfulness and Color Therapy for last 10 years. She is also an accomplished visual artist with solo exhibitions at IHC, Amsterdam and UK.
Date: 19th May, Sunday.
Time: 2-5PM
Venue: Kiran Nadar Museum of Art, South Court Mall, Saket, New Delhi.
Venue
Kiran Nadar Museum of Art, Delhi
No. 145, DLF, Shaheed Pankaj Juyal Marg, Saket District Centre, South Court Mall, Delhi 110017