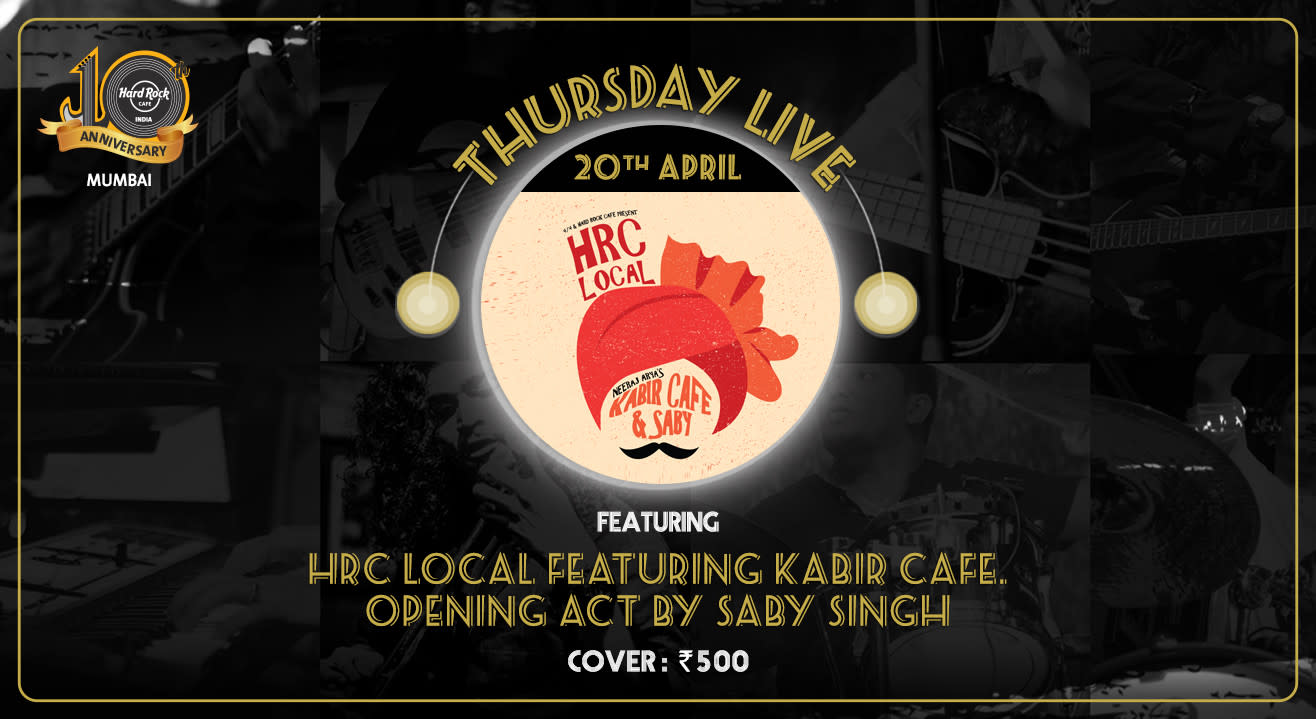 Music
HRC Local featuring Kabir Cafe. Opening Act By Saby Singh. - Thursday Live!
Hard Rock Cafe, Worli, Mumbai
About
Get ready to turn your Thursdays around with good music and good food at Hard Rock Café's Thursday Live as they bring you a brand new series of gigs #HRCLocal in association with 4/4 Entertainment. This Thursday will be seeing Neeraj Aarya supported by Saby.
About HRC Local:
Local is the new global. The idea of "Indian" music has turned on its head. This new wave of awareness and pride in our roots coupled with global awareness, contact and context that technology has brought in has changed the "Indian" sound as we know it. We believe it's been for the better. #HRCLocal is a celebration of local sounds from around the country. They tour the country with two acts that capture the essence of this country with their songs, stories and language. This month they have the master raconteurs - Neeraj Arya's Kabir Cafe touring 4 cities with their songs and stories on Kabir's way of life. The act is supported by Saby, a refreshing new talent whose voice and minimalist arrangements are sure to blow you away.
Venue
Hard Rock Cafe, Worli, Mumbai
Wadia International Center (Bombay Dyeing), Pandhurang Budhkar Marg Worli Mumbai - 400025, India