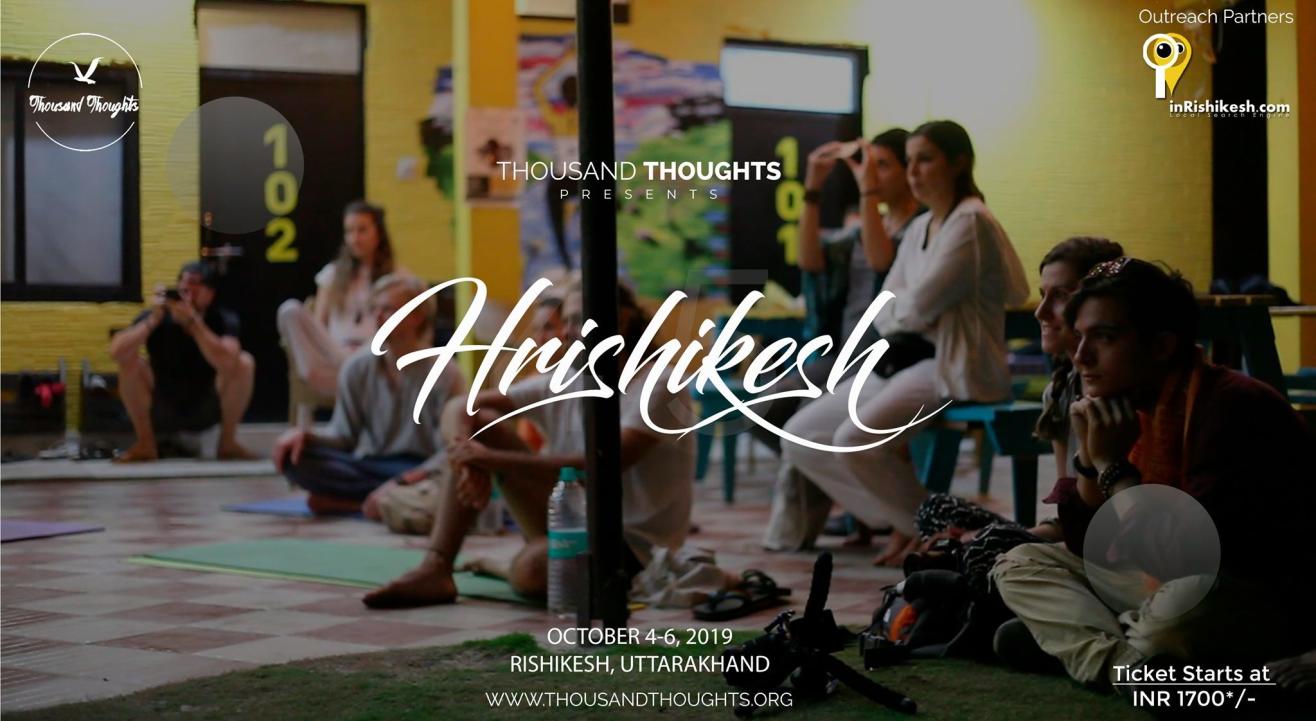 Self Improvement
Hrishikesh 4.5
Shalom Backpackers Rishikesh
About
In the wake of love, happy vibes and wisdom, the Hrishikesh Festival has prospered in reflecting the rainbow of bliss and thrills, building beautiful connections with many lovely souls around the globe over a year.
We are back with another season of the Festival - Hrishikesh 4.5 - Festival of Freedom & Magic; promising added adventure, greater spirits, rooted learning and deeper bonds in a compass of 3 miraculous days with electrifying trainers and coaches to lift you towards inner freedom and unchain the roadblocks to a magical and purposeful life.
You are graciously invited to join us in this caravan of colors, mistakes, adventure, promises, enlightenment, love and compassion.
RISHIKESH IS HOME. HRISHIKESH IS FREEDOM. ♥
Sessions and Activities:
Day 1 — Friday
Check-in at 1:00 PM
Rafting (Optional)
Celebration of Life – The Arrival
Setting Believer Mindset – Screening
Day 02 — Saturday
Break Free with Zumba
Crack the Code – a Brain blender for Life Coaches
Walk through Divinity – Ganges & You
Musical Night
Open Mic – Expression of Thoughts
Bonfire
Day 3 — Sunday
Alchemy Sound Energy Healing
Chromotherapy – Healing with Colors
Chakra Meditation
Strategic Framework of Success
Goal Setting using Neuro Linguistic Programming
Divine Mantra Chanting
An Open Dialogue
The workshops, sessions and performances are being conducted by Subject Matter Experts and Internationally Certified Trainers.
► Where: Tapovan, Rishikesh, Uttarakhand
► When: October 4-6, 2019
Experience a magical encounter with your real self in Hrishikesh 4.5
Venue
Shalom Backpackers Rishikesh
Near Anandham, Besides Beatles Cafe, Laxman Jhula, Paidal Marg, Tapovan, Rishikesh, Uttarakhand 249192