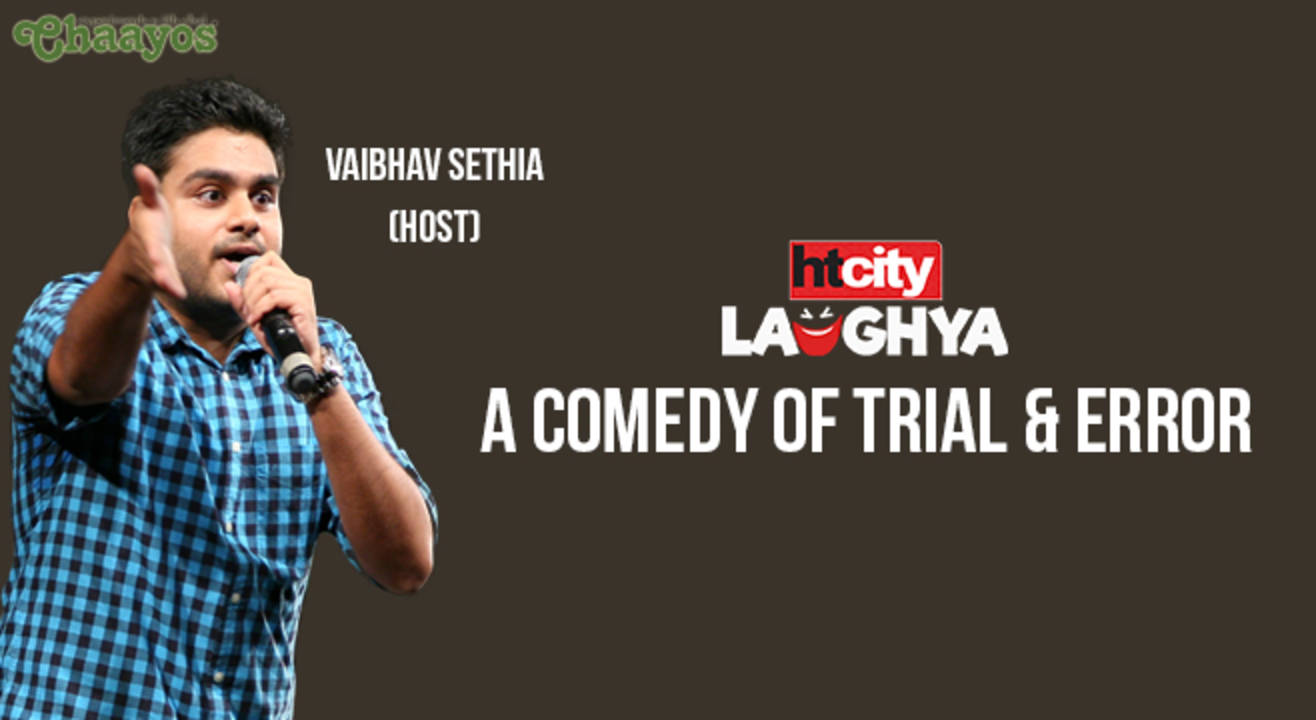 HT CITY LAUGHYA: A Comedy Of Trial & Error Ft. Vaibhav Sethia
October 22 | 7PM
Chaayos, Lower Parel, Mumbai
About
For us, some jokes and a session of continuous laughter is the best way to fix a bad day. Join us for the stand-up comedy show Laughya for a much-needed dose of laughter, with stand-up comedian Vaibhav Sethia.
With every ticket, enjoy a complimentary cup of tea.
Venue
Chaayos, Lower Parel, Mumbai
Opposite Tower,World One, Shankar Rao Naram Path, Lower Parel, Mumbai, Maharashtra 400013
Terms & Conditions
Please carry a valid ID proof along with you.
Security procedures, including frisking remain the right of the management.
No dangerous or potentially hazardous objects including but not limited to weapons, knives, guns, fireworks, helmets, lazer devices, bottles, musical instruments will be allowed in the venue and may be ejected with or without the owner from the venue.
The sponsors/performers/organizers are not responsible for any injury or damage occurring due to the event. Any claims regarding the same would be settled in courts in Mumbai.
People in an inebriated state may not be allowed entry.
Venue rules apply.