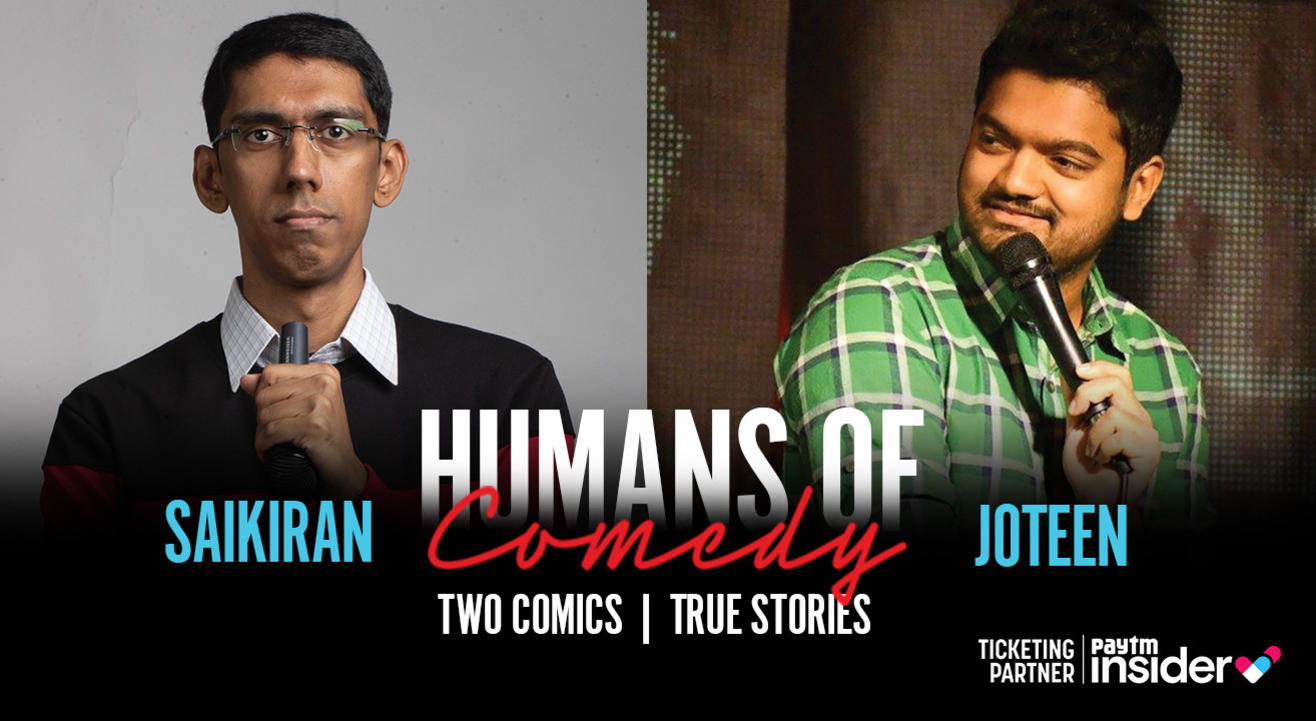 Humans of Comedy | Two Comics, True Stories
Invite your friends
and enjoy a shared experience
Invite your friends
and enjoy a shared experience
About the Event
Humans of Comedy is a weekly stand-up comedy and storytelling show that brings to you comics from all over India sharing true stories from their lives.
Saikiran | Hey you, dark skin guy?
Saikiran has been doing stand-up comedy for over 6 years in Hyderabad mostly to empty rooms. Sometimes he was stopped from entering his own shows as the bouncer wouldn't know who he was. All that changed last year when his video became the most viral English stand-up comedy video in India. Here he shares his experience of being a newly minted micro celebrity recognized in the weirdest of places across the remote corners of India.
Joteen Patro | Stomachache
Joteen Patro has been doing comedy for a few years now. He has got into certain uncomfortable situations in the past and he likes to talk about them. Stomachache is one of his favorite stories. It's true. It's funny. It's a common man's dilemma whenever he goes to the hospital.
Hosted by Vivek Muralidharan
Saikiran | Dark Skin & Getting Married