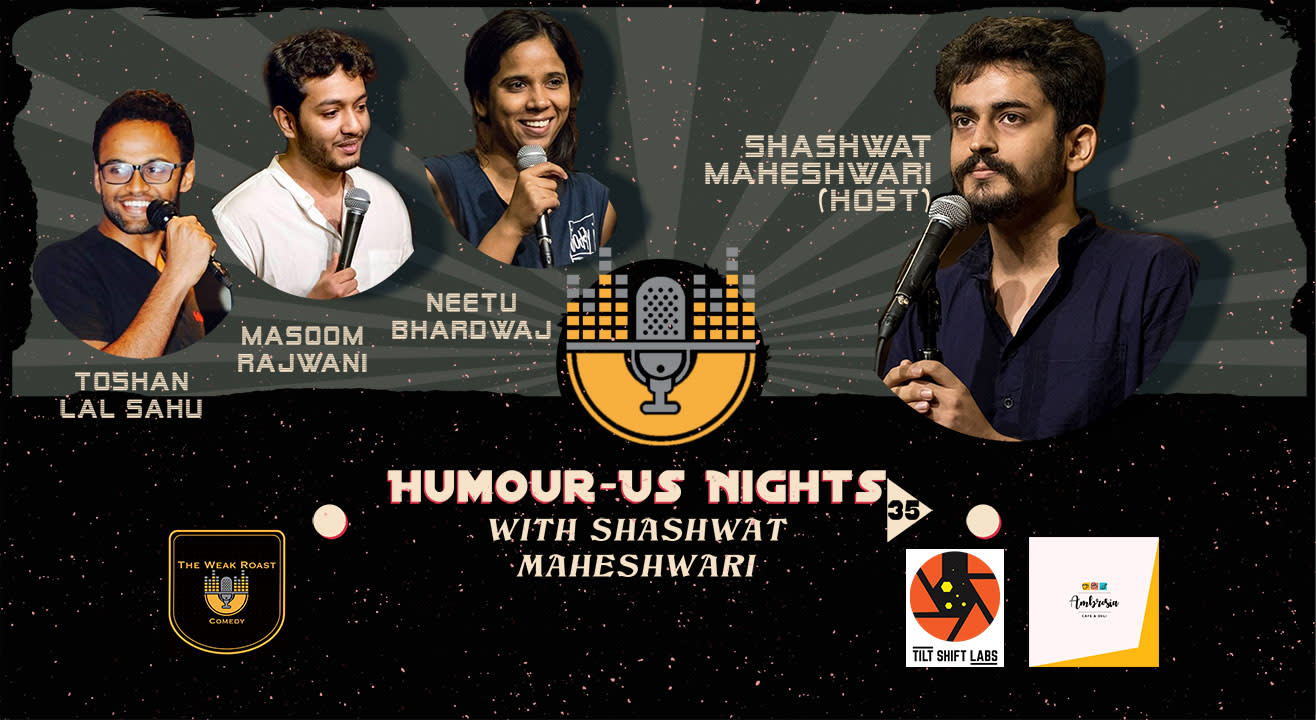 Standup
Humour-Us Nights 35 With Shashwat Maheshwari
About
Comedy is an art, and you can be a part of supporting an artist early in his/her career. Come for our extremely enjoyable Humour-Us Nights open mic at Malhar Tribes, Marol and Deli, for an evening of memorable laughs from 10 comics, some new, some seasoned, as well as some special acts, as they try out new material. If you are a fan of comedy, or a comedy nerd (like us!), or just want
to support and check out upcoming talent, do come for this and you'll have a cheerful evening well-spent. Hoping to see you at the venue. Cheers!
And, have we got the ultimate line-up for you:
Shashwat Maheshwari - Host

Shashwat Maheshwari

Neetu Bhardwaj

Masoom Rajwani

Toshan Lal Sahu

Stand-Up Comedy Show by The Weak Roast in association with Tilt Shift Labs.
Thanks to Ambrosia Cafe and Deli for hosting the event. Come have some fantastic milkshakes, eat some delicious pizzas and sandwiches, juicy burgers, or anything else at this fantastic Cafe and Deli while laughing an evening away with us. You will not be disappointed! Also, great excuse to get out of the heat/rain, if you are already out-n-about nearby.
Venue
Ambrosia Cafe
Shop No 2, Wellington Business Park 2 Opp Sykland icon Mital Industries Estate, Marol Naka, Andheri East, Mumbai, Maharashtra 400059