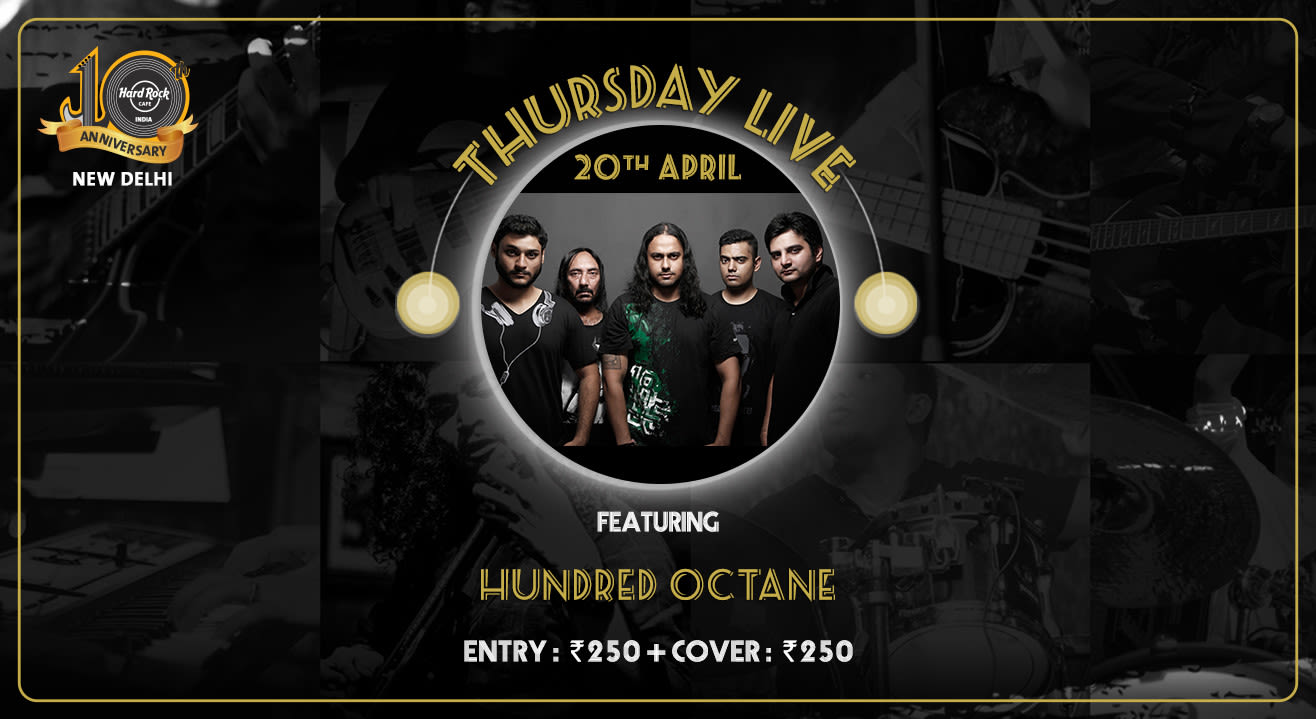 Music
Hundred Octane - Thursday Live!
April 20 | 8:30PM
Hard Rock Cafe, Saket Delhi
250 (Entry) + Rs. 250 (Cover)
About
To provide something different to the audience the band came out with an entirely new concept and a very unique sound to provide an atmosphere where the audience will be able to connect with both the band and the music at a different level all-together and share something with them which they will certainly enjoy listening to.
Venue
Hard Rock Cafe, Saket Delhi
M 110, 1st Floor, DLF Place, Saket, DLF Place Saket, New Delhi, Delhi 110017