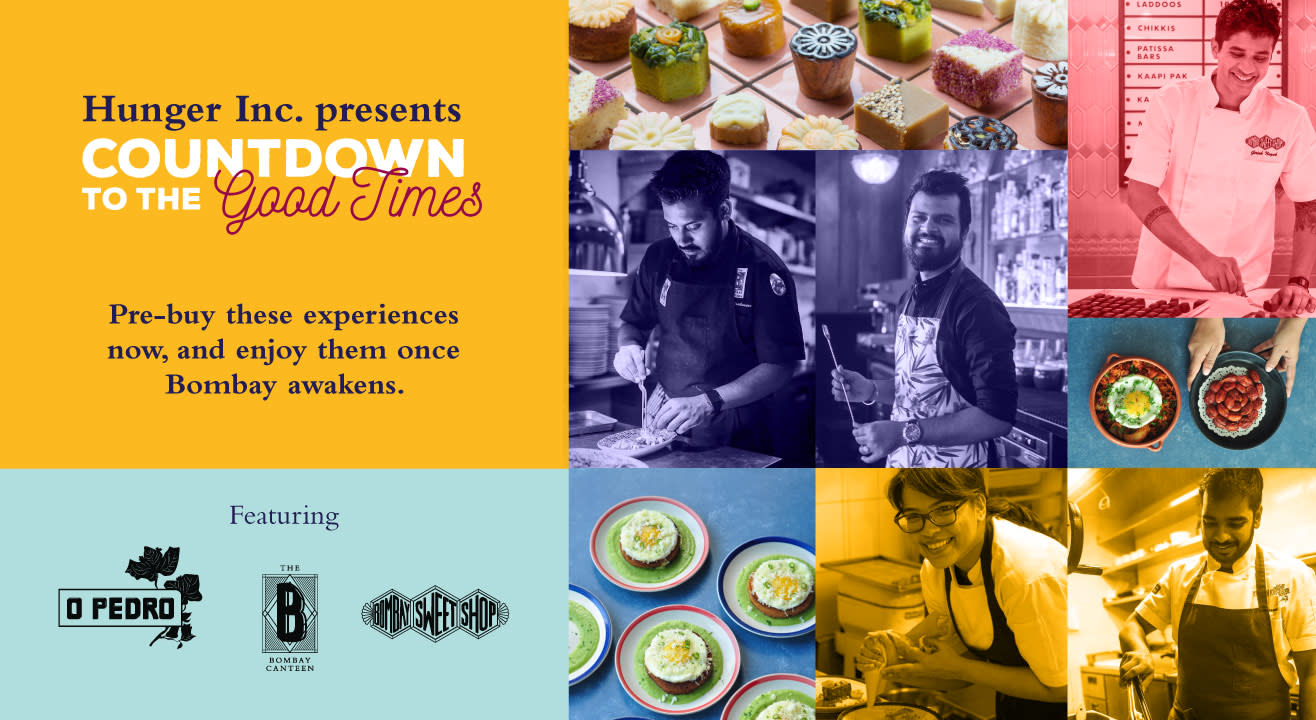 Countdown to the Good Times with Hunger Inc.
After the experiences we've had at The Bombay Canteen, O Pedro, & Bombay Sweet Shop, one thing we can say Hunger Inc. loves doing and does best is create- experiences, memories, and meals.
Invite your friends
and enjoy a shared experience
Their doors may still be closed, but in this period of quiet, they haven't stopped stirring their minds and pots, constantly thinking of ways to stay positive and make the best of the situation for everyone.
It takes a village to bring these experiences and their businesses to life, but these tough times haven't stopped their team from innovating and adapting. While it may be a while before they can open their doors and stir those pots of love, check out their curated list of experiences that you can pre-order now, and enjoy once the good times are back. Take your pick from their I-Want-My-Kejriwal Card to get the iconic dish every time you walk in; learn to bake with Pastry Chef Heena at home and join their ace Bar Manager Rahul to be the inspiration behind their new cocktails, amongst others!
Gift these experiences to yourself, friends, family and help them restore the spirit of Bombay!
Note: Once you purchase an experience, the team will get in touch with you to confirm a date and time.
Choose an experience today:
Subscribe to receive our newsletter!
Find the best experiences happening out there in your city or enjoy handpicked content while sitting comfortably at home. Paytm Insider is your go-to place to figure out what to do today!