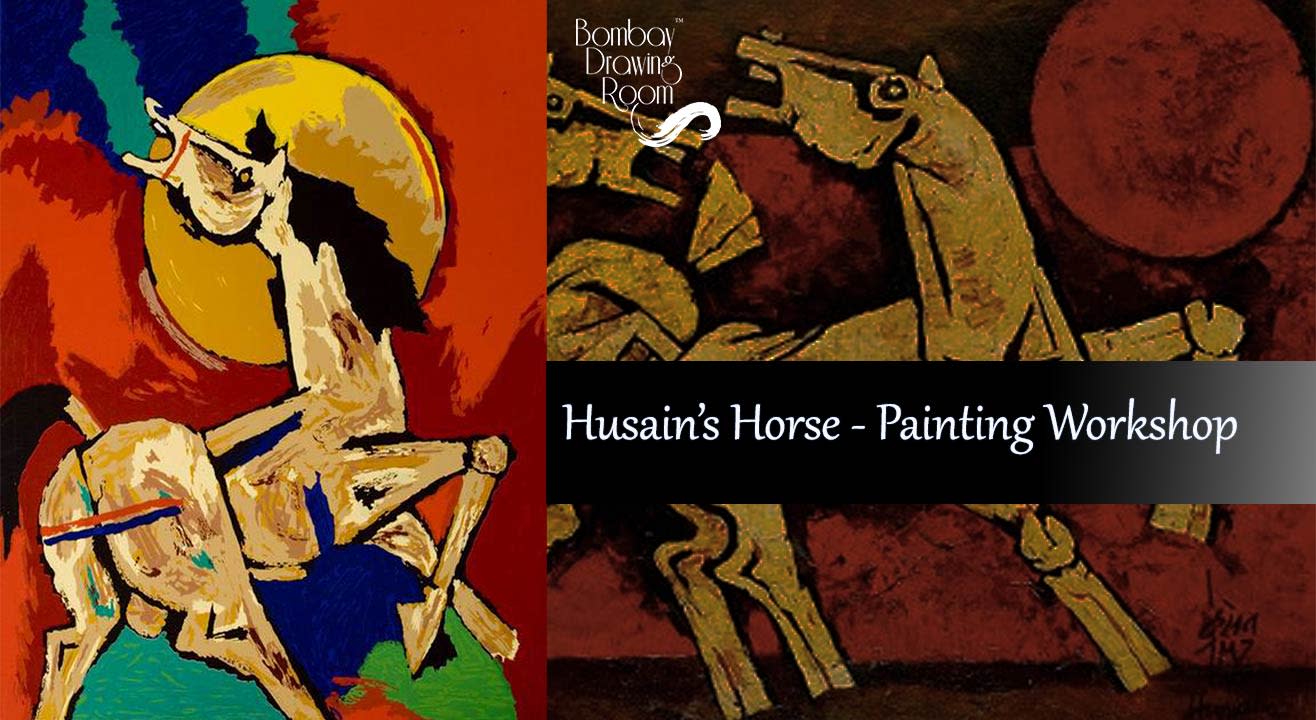 Painting
Husain's Horse - Painting Workshop
Chaayos, Lower Parel, Mumbai
About
M.F. Husain's most popular painting series were the Horses. He enjoyed depicting the lively and free spirit of horses. A modern Indian painter of international acclaim, primarily known for his paintings, but is also known for his drawings and his work as a print-maker, photographer, and filmmaker.
The Bombay Drawing Room foster creativity among all and would hence encourage everyone to paint using radiant colours, ecstatic brush strokes and some classic techniques in order to create your own masterpiece.
Art is all about expressing oneself, and the Bombay Drawing Room is the non judgmental platform that you need to do so. All types of artists and people with no painting experience are more than welcome!The artists will be present at all times to guide you through the workshop. BDR will be taking care of all the art materials, as well as refreshments.
Founded by self taught artist Snehal Patil, Bombay Drawing Room is an initiative that fosters fun and non judgmental environment that was created by the vision to encourage creative expression in everyday settings.
Chaayos is a chai-café chain offering different varieties of Chai customizable in over 12,000 ways. Each Chai is handcrafted and made upon order. The variety of teas which Chaayos offers ranges from Indian Chais like Kulhad Chai and Kashmiri Kahwa to Specialty Chais like Honey Ginger Lemon Chai and Golden Green Chai! Chaayos also offers a broad range of Nashta- A perfect accompaniment to your Chai! Customers swear by the innovative snacks like Chicken Cheese Max and Paneer Thepla Tacos, and finger licking street food like Keema Pav and Kulhad Pav Bhaji.
Venue
Chaayos, Lower Parel, Mumbai
Opposite Tower,World One, Shankar Rao Naram Path, Lower Parel, Mumbai, Maharashtra 400013