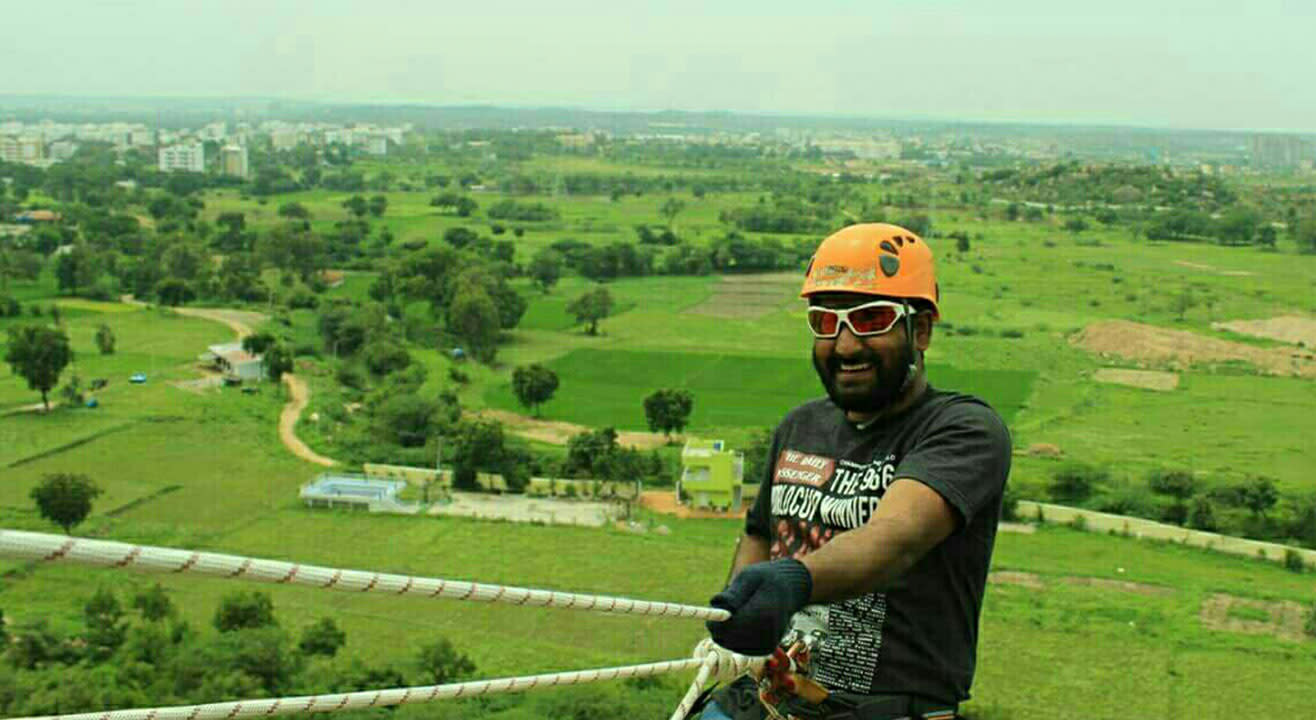 Adventure
Hyderabad Adventure Fest Organised by Infinite Adventure Club
About
HYDERABAD ADVENTURE FEST is one of the significant event organizing by INFINITE ADVENUTRE CLUB.
People from all age groups not only from athletes but also people from above 4 years Can participate. INFINITE ADVENTURE FEST is an adventure event completed in quick succession over various distances.
Infinite adventure fest not only aims at improving a person's physical endurance levels but also their mental fitness. The Infinite adventure fest typically begins with Rappelling, Climbing, Zip-line, Australian Rappelling, Valley-Crossing and Trekking. The ADVENTURE FEST is not a competition, it's an adventurous event conducted with an objective to create awareness and to give basic knowledge about adventure activities among the general public, It improves physical & mental fitness of the participants, as also making it a family-friendly event, to encourage the participation of families for a healthier lifestyle.
Therefore, there is no age limit for participation, though minors require a parental consent prior to participating in the event.
1. Rappelling
Rappelling is getting down a vertical face with the help of rope and harness. Experience the adrenaline rush as you get down a vertical rock. Rappelling is conducted under supervision of a trained personnel and certified safety equipment.
2. Australian Rappelling
It is the process of descending a fixed rope in a standing position while facing the ground. The technique is used as a military "assault" technique whereby a soldier is belayed, allowing them to face down the descent and fire a weapon.
3. Climbing
Climbing activity that has a predefined route of various difficulties. Climbing is also called Bouldering, is done with rock climbing shoes and safety crash mats. Trained climbers will assist and introduce you to this interesting sport
4. Zip Lining
It consists of a pulley suspended on a cable, mounted on an incline. It is designed to enable a user propelled by gravity to travel from the top to the bottom of the inclined cable by holding on to, or attaching to, the freely moving pulley. Feel the rush as you zip over landscape.
5.Zummaring
Zumaring is the technique climbers use to ascend a rope. It requires two ascending devices (one for each hand), and two nylon ladders, called "aiders," for the feet. Jumaring can also be done by paraplegic climbers, by modifying the jumars to add a pullup bar, since they can't use the foot aiders
6. Rock Climbing
Double rope walk. The double rope walk ie to walk upon, and then two ropes on the top to hold on to as this bridge stretches across an area. We organize this group activity at the camp with the safety equipment and experienced guides.
7. Valley crossing
Even It is a also a means of transport in regions like MANALI , KASHMIR, KASOL and many other hilly regions It is an overhead line crossing is the crossing of an obstacle such a river, a valley or a strait.

The Adventure Fest activities are planned from morning to evening. You can participate in multiple activity one after the other. Bring your Friends, Family and Children Along. Who can attend: Above 6 year's At the time of registration, disclaimer is required to be signed by all participants. In case of minors, parents / guardians need to sign on their behalf. Most events will be run simultaneously and one can participate in them one after the other.
Important Guidelines for Adventure Fest Activities
Wear sports shoes.
No smoking and no alcohol
No littering, and throwing plastic on the ground , throw it in the dustbins
Wear comfortable clothing. This being a wilderness area you are better off in full pants and full sleeves.
Carry water to keep yourself hydrated.
Participants with long hair are advised to tie it up before rappelling and zip lining. No loose items like phones, keys etc. should be kept in pockets during rappelling and zip lining.

Includes Entry Fee
ENTRY TO ALL 7 EVENTS
Food coupon ( VEG BUFFEET )
Welcome Drinks

Transportation
Any personal expenses in Resort
Venue
Divya Retreat
Divya Retreat Resort, Ramlingam Palle, Keesara gutta , after Ecil, Telangana 501301