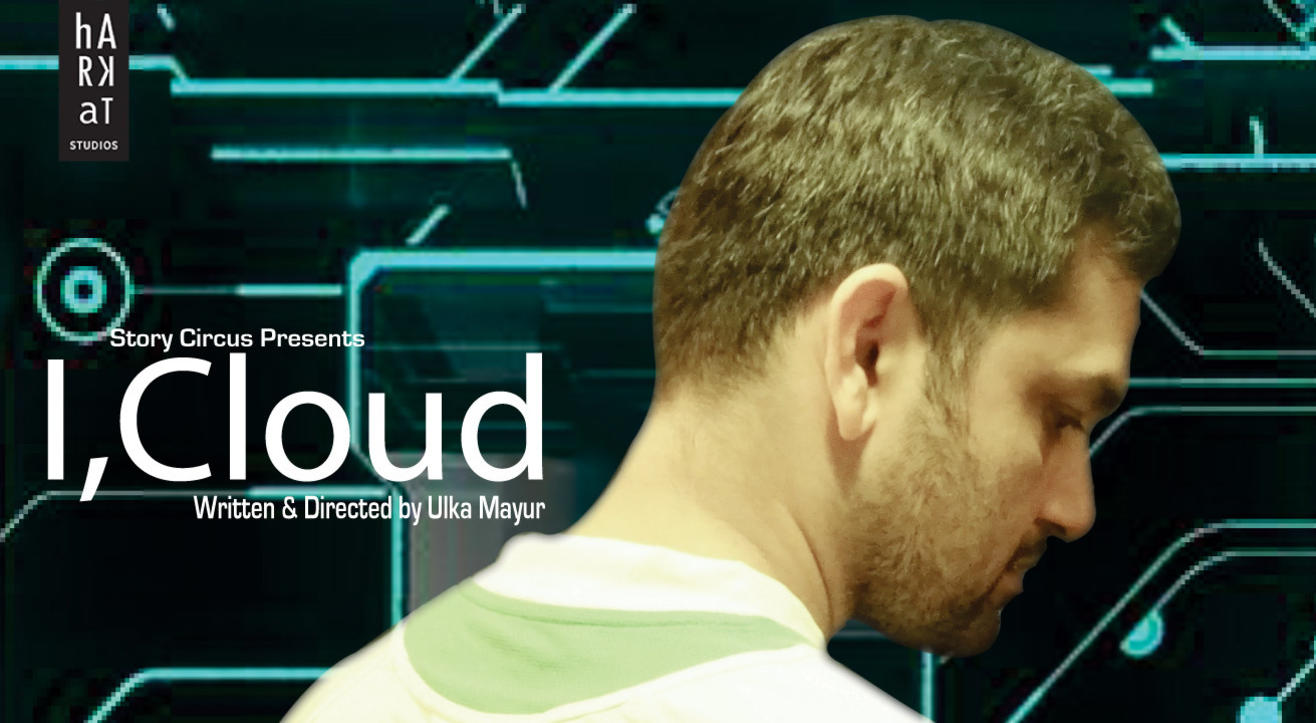 Theatre
I, Cloud
Harkat Studios, Versova, Mumbai
About
I, Cloud uses the matrix of Kalidas' Meghdoot, but turns it around completely as it takes you to an unspecified time in future, a kind of Brave New World, which has zero tolerance for free thinking.
The play revolves around one such inmate, Aksh as you find him in an ICU (Individual Containment Unit). An unanticipated encounter with a runaway inmate leads Aksh to beautiful moments, heartfelt poems and ugly truths. Eventually, a wiser Aksh fears for his two-year old daughter who would have to grow up in the intolerant, claustrophobic world. So, he decides to send out a poetic message to his daughter. But the problem is, who would carry his message?
Like Yaksha of Meghdoot, Aksh finds an unlikely messenger in Cloud. Only this time, it is a virtual cloud and this cloud needs to be educated about the perils of social media. Aksh tells the cloud all that he knows - but will the cloud succeed in delivering his message?
Poignant, funny, and poetic, I, Cloud is a heady combination of futuristic nightmares with dreamy nostalgia and is sure to make one look at their contemporary times with fresh eyes.
This production features a combination of recorded music and live poetry reading.
Ulka Mayur, writer and director of Tik Tak Tales, Cast Off All Shame and I,Cloud, is a versatitle artist. Trained into Kathak and theatre, Ulka is also a doctorate in literature and an acclaimed storyteller. Apart from these plays, Ulka has designed and performed shows for festivals and conferences. She is the co-founder of Story Circus.
Harkat is an international boutique arts studio with a passion for film, new media, community art spaces and contemporary art. Based in Mumbai & Berlin, Harkat takes many forms and identities across disciplines & related creative industries. As an alternative performance & arts space, they have hosted more than 150 shows in the past year in the mediums of theatre, film, music, community projects & contemporary art. Harkat supports the new, unheard, upcoming, exciting, cutting edge, the political, the forgotten, nostalgic, melancholic, soul stirring, the beautiful & more. And that's what Harkat is. Harkat.
Venue
Harkat Studios, Versova, Mumbai
HARKAT STUDIOS, BUNGALOW 94, FIRST FLOOR, ARAM NAGAR 2, VERSOVA, ANDHERI WEST, 400061-MUMBAI