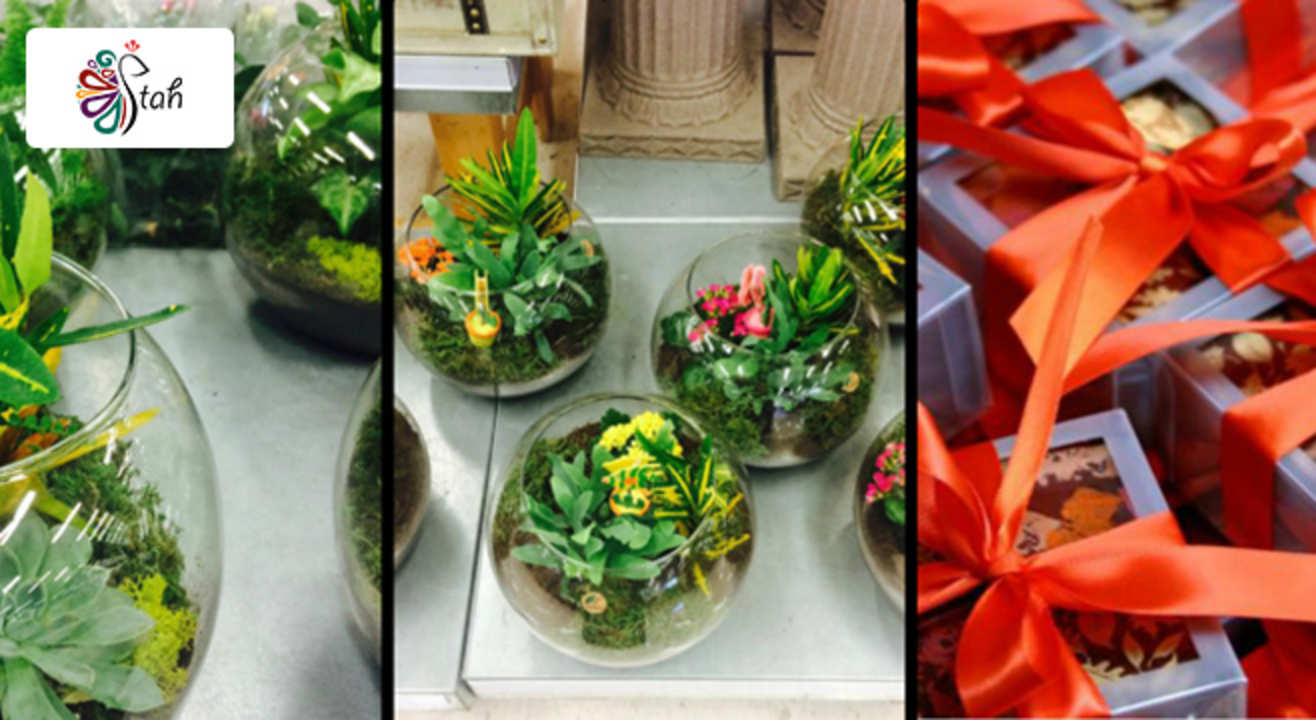 Workshops
I Made This! – DIY Terrarium Workshop (Diwali Special)
Sanskriti Kala Kendra, New Delhi
About
This Diwali, gift your loved ones gorgeous, personalised presents while doing your bit for the environment. Join the fun filled Diwali theme based I Made This! – DIY Terrarium Workshop and gift nature with traditional blessings.
Children above the age of 8 years (with parent accompaniment) are also welcome to join the workshop. As part of this artistic workshop, you will learn to design a terrarium using vivid colour and decorations. Using glass containers, plants, attractive sand and pebbles, the participants will learn a few simple techniques that transform plants, sand, soil, and creativity into breath-taking terrariums.
With plenty of demonstrations and hands-on help along the way, you'll practically be a terrarium guru by the time you leave! At the end you get to take your handmade creation to your loved ones and continue making more.
The workshop will include:
• Significance of plants
• Introduction to Terrariums & Succulents
• The Making – Designing your Terrarium
Material Included:
· One 8" glass terrarium per person
· Succulent/ live plant/s per terrarium
· Organic potting mix
· Assorted & coloured stones, pebbles, sand
· Artificial decor and toys for designing
· Succulent terrarium information and care instructions card/ brochure
· Greeting card/ message card
#Tips
Dress casually, in clothes you don't mind getting a little soiled. If you have mini figurines or keepsakes that you would like to add to your masterpiece please bring them along. Carry a re-usable carry bag so you can safely take your creation home.
Venue
Sanskriti Kala Kendra, New Delhi
Sanskriti Kala Kendra, c/o Sanskriti Foundation, Anandagram, Mehrauli Gurgaon Road, New Delhi – 110047, Opposite Metro Pillar No. 165, Nearest Metro Station Arjangarh