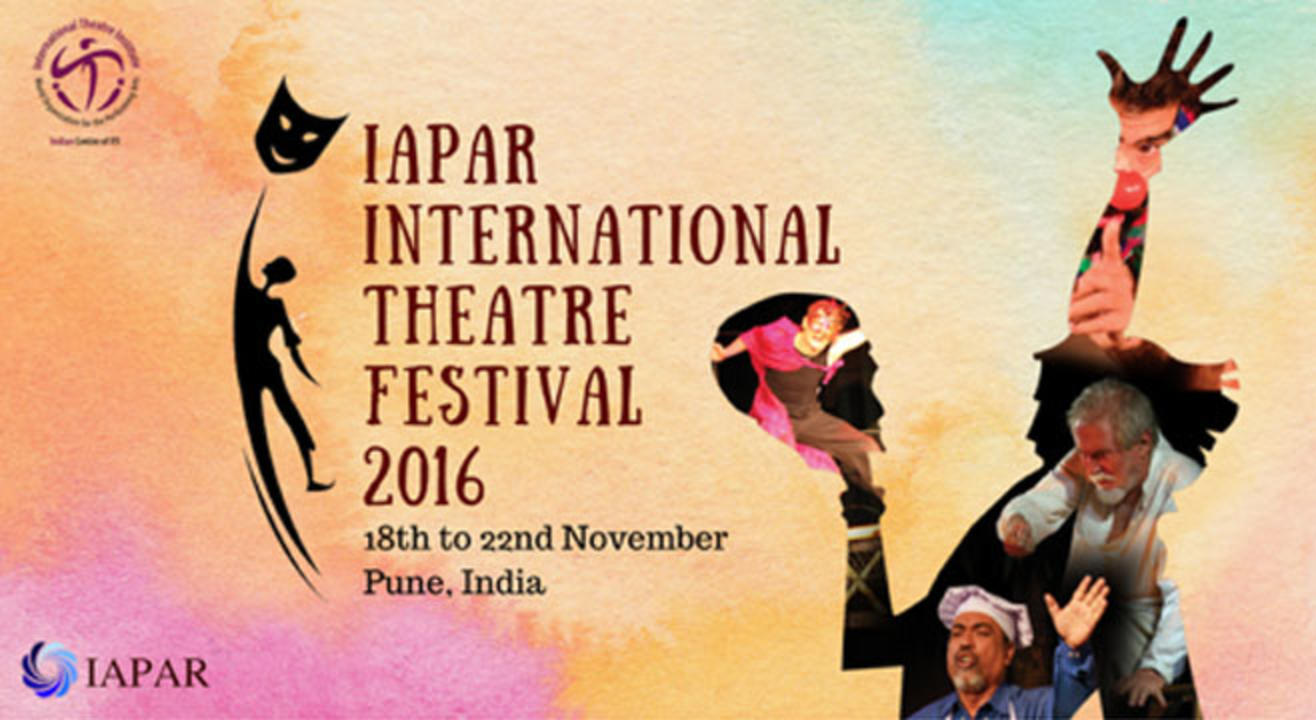 Theatre
IAPAR International Theatre Festival 2016
About
IAPAR International Theatre Festival will feature selected works that keep the actor at the center. It will focus on plays, which allows the actors to explore and create an innovative expression. It will try to reach out across the globe and bring innovative work to the city of Pune. The festival will encourage any kind of dramatic presentation, such as, a full-length play, short play, poetry presentation, story dramatization, solo performance and any new creative innovations.
After every performance, a conversation will be held between the performers and the audience. Apart from the main performances the festival will also host a few platform performances before the main shows.
The festival will feature exhibitions involving various facets of artistic works, master classes by visiting actors and directors as well as well-known theatre practitioners from across the globe. A rich variety of programs such as film screenings and performances of music and dance will be held at the festival.
This is a platform to bring innovative and creative theatre practitioners on a common platform for interactions, conversations and artistic engagements.
DAY 01
Knots – Rules To Be Happily Unhappy by ITINERA – Arte En Expansion (Italy/Columbia) Language : English
AND
Maa Mujhe Tagore Bana De by Rangaloke. Jammu, India
Language : Hindi
DAY 02
Leaving Ziller Valley By DIVA Arts Collective, Austria
Language - English
AND
Khairlanji : Episode TWO By Expression Lab, Pune. India
Language - Marathi / English
DAY 03
Tulsi Ki Mala By Theatre Space. Pune, India
Language - Hindi
DAY 04
The Confessions Of A Mask By Theatre Russian Stage, Germany.
Language - Russian
DAY 05
The Old Man and the Sea: A Whispered Fable By No License Yet
Venue
Jyotsna Bhole Sabhagruha
Maharashtra Cultural Center, Udyog Bhavan Building, Hirabaug Chowk, Dadawadi, Shukrawar Peth, Pune, Maharashtra 411042