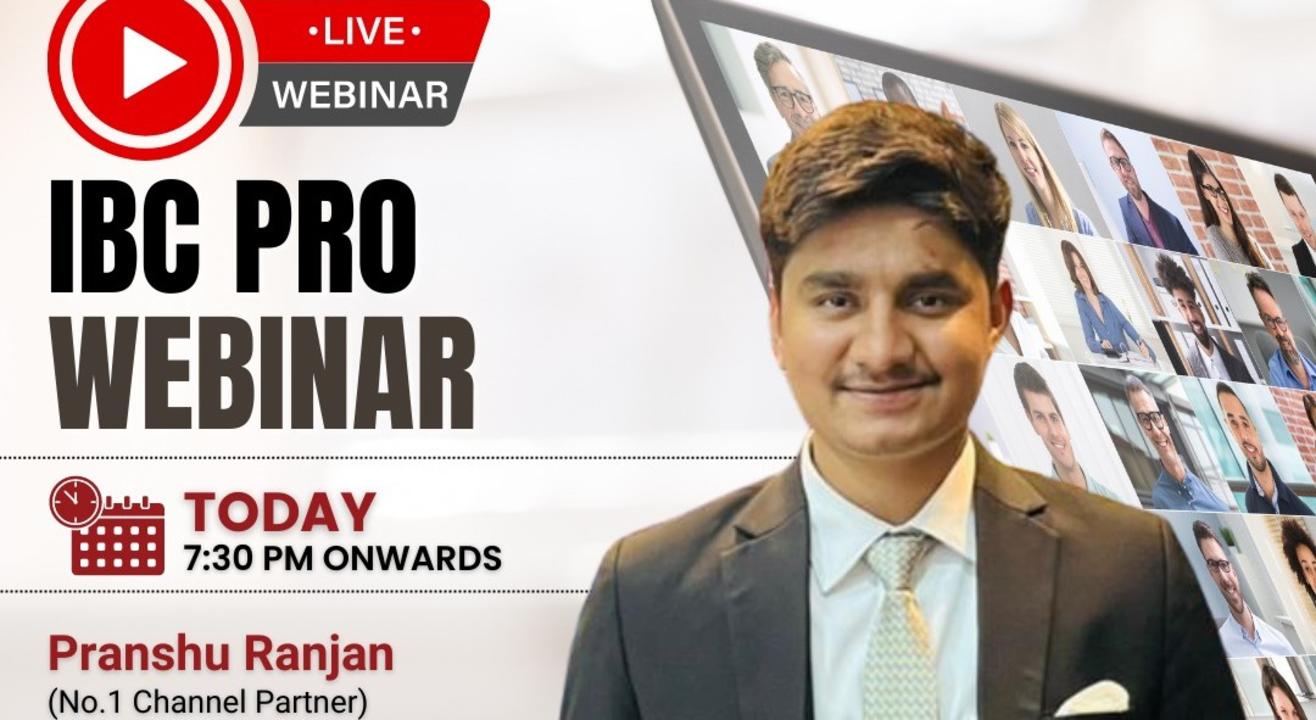 IBC Webinar by Pranshu Ranjan - Bada Business
May 25 | 7:50PM - December 31 | 9:00PM
Enjoy this event from your home
Event Guide
Masterclass
Learn from an expert
Invite your friends
and enjoy a shared experience
IBC Webinar by Pranshu Ranjan - Bada Business
May 25 | 7:50PM - December 31 | 9:00PM
Enjoy this event from your home
Event Guide
Masterclass
Learn from an expert
Invite your friends
and enjoy a shared experience
Event Guide
Masterclass
Learn from an expert
Invite your friends
and enjoy a shared experience
मिलेगा आपके हर एक सवाल का जवाब आज रात 7:30 PM बजे
🔰IBC क्या है ?
🔰IBC बनकर काम क्या करना पड़ता है ?
🔰IBC को Income कैसे होती है?
🔰IBc के पास customer कहा से आता है ??
🔰एक IBC को Support क्या क्या मिलता है ??
🔰क्या सच मे एक IBC 1 लाख से 20 लाख रुपये कमाता है ।
🔥Dr Vivek Bindra जी के IBC Model को जॉइन करने के फ़ायदे
Thank you For showing interest to earn from Home in Lockdown 🔒 ✅
💻Join Zoom Meeting
Meeting 07:20 PM पर शुरू होगी
Bada Business is inviting you to a scheduled Zoom meeting.
Entry Time: Every Day, 2022 07:50 PM India
-------‐---------------------------------‐‐‐
Regards
Bada Business Pvt Ltd
India's No 1 Channel Partner - Pranshu Ranjan
IBC Webinar by Pranshu Ranjan - Bada Business
May 25 | 7:50PM - December 31 | 9:00PM
Enjoy this event from your home
Event Guide
Masterclass
Learn from an expert
Invite your friends
and enjoy a shared experience