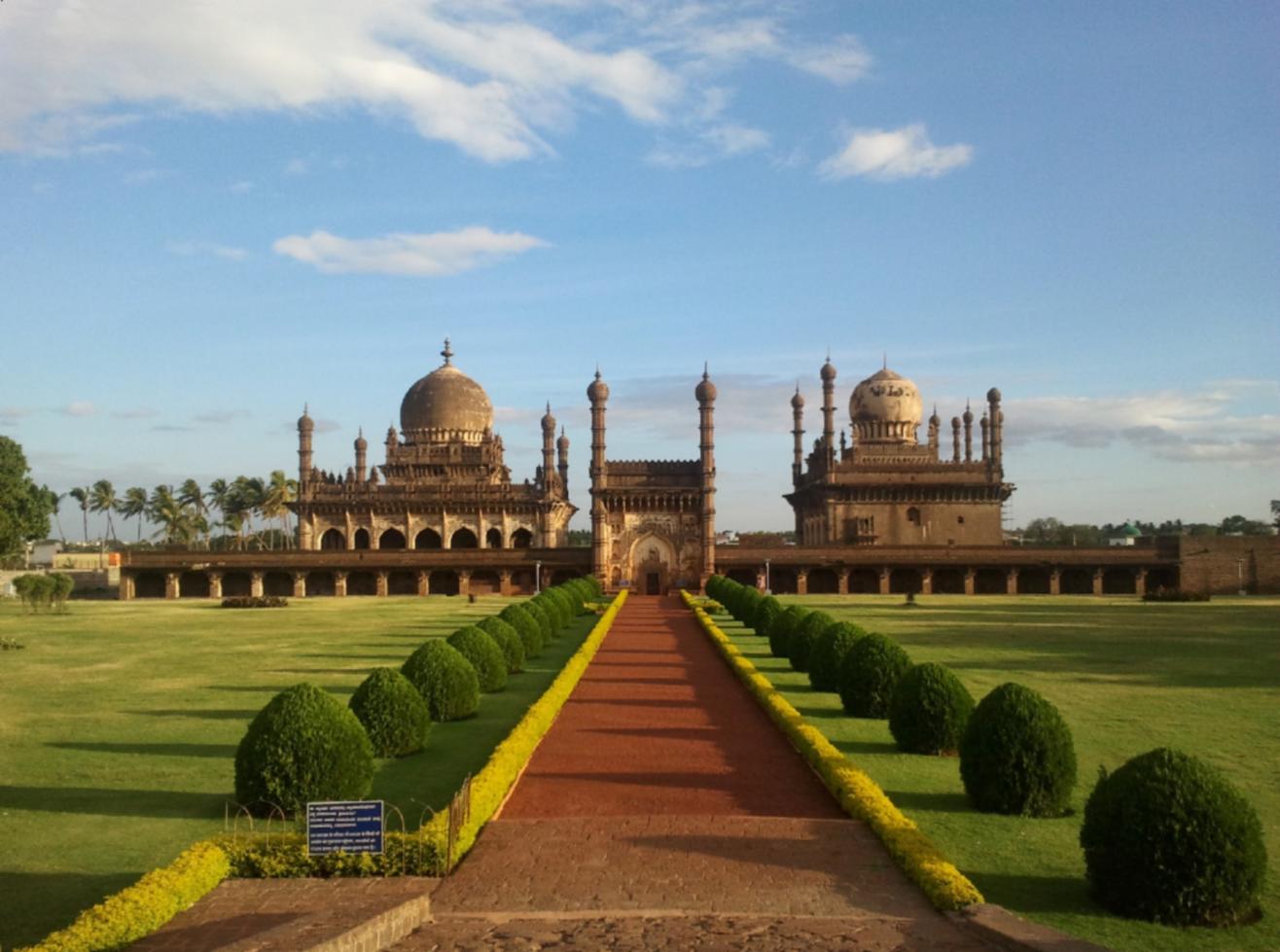 Monuments
Ibrahim Rauza (Ali Rauza, Tomb of Ibrahim Adil Shah II), Vijayapura
About
Ibrahim Rauza is the magnificent tomb of Ibrahim Adil Shah II, his wife and three other family members. Alongside the tomb is a mosque with an ornate fountain and tank nestled between the two. Both these stunning buildings have a Turkish-Persian architecture with ornate arches, majestic domes, and intricate detail carven into the walls. Count the minarets and arches as you stroll through this lovely setting that is the final resting place of the Shah and his family.
The tomb of Ibrahim Adil Shah with its ornately decorated walls and dome.
The beautiful mosque that sits across the quadrangle from the tomb and reflects is stunning architecture.
The hanging flat stone ceiling of the mosque.
The engravings on the external wall of the burial chamber which has excerpts from the Quran.
The lawns and gardens that surround the two buildings - lush green and well-maintained.
The water fountain and tank that lies between the tomb and the mosque.
The best way to get to Ibrahim Rauza by air is to fly to Sambre Airport, Belgaum or Hubli Airport, Hubli and go the rest of the way to Bijapur by road.
Bijapur Railway Station is just over 5 Km from Ibrahim Rauza.
From Bijapur to Ibrahim Rauza by road takes about 20 minutes via MG Road/Station Rd/Vijayapura - Sindagi Rd.
Venue
Ibrahim Rauza
Ibrahim Rauza (Ali Rauza, Tomb of Ibrahim Adil Shah II), Vijayapura, Shastri Nagar, Vijayapura, Vijayapura, Karnataka, 586102
GET DIRECTIONS