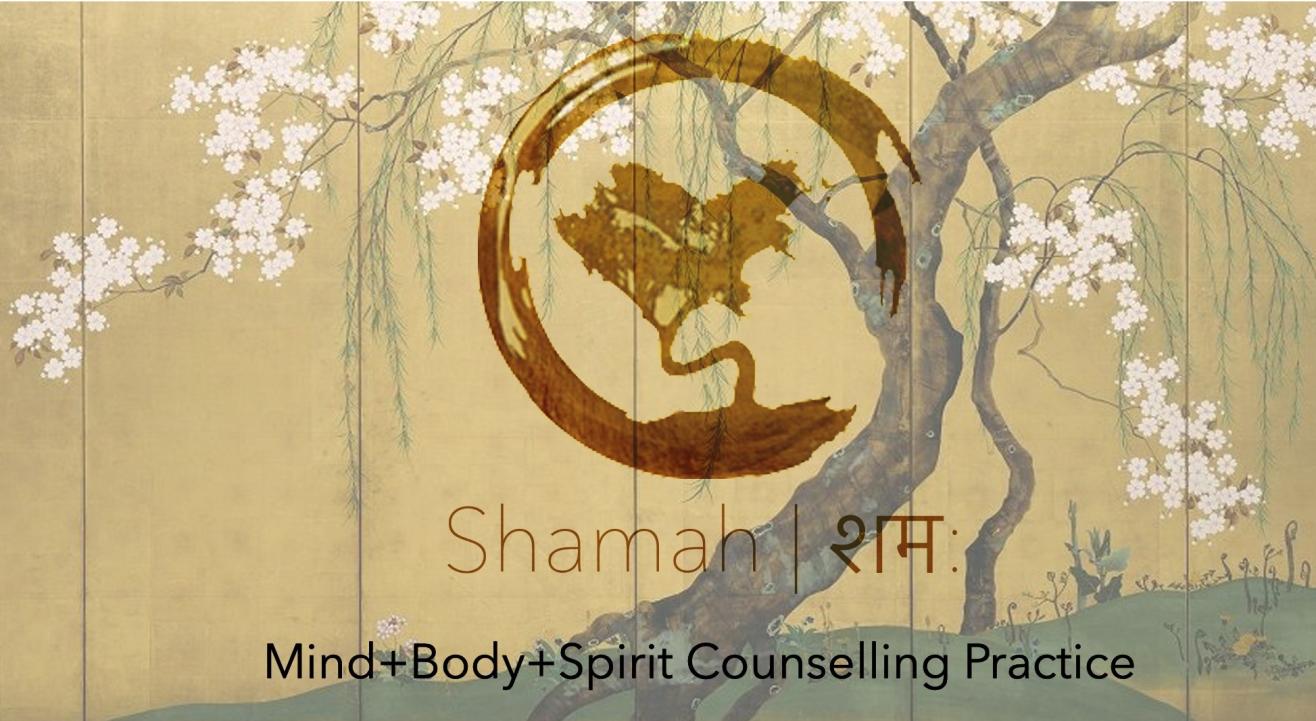 I'll Meet You Under the Tree of Life
Monday to Saturday | 8AM - 8PM
Enjoy this event from your home
Invite your friends
and enjoy a shared experience
Invite your friends
and enjoy a shared experience
About the Event
Feeling overwhelmed? Slip away and meet me under the Tree of Life. It is quiet there, and we can help you make meaning of what's happening.
Who We Are
Shamah | शम:, which means the quiet space in Sanskrit, is an integrative mind+body+spirit counselling practice. We use principles of meditation (Vipassana, Zen) alongside humanistic counselling skills and basic body grounding techniques (Yoga, Mindfulness) to help you cope with the stressors you may be facing.
Get Help While in Lockdown
You could be stuck with people you're not comfortable with, or you love them to bits but they still get on your nerves. You could be in an abusive situation that is harmful to you physically, or to your emotional health. Your anxieties may be hitting the roof right now. Your future plans may be upturned. You may be worried about your finances. You may find life and the world meaningless, the future bleak and the state of the world uncertain and chaotic.
First, breathe deeply. Second, know you are not alone. Third, reach out for help.
What's available
A meditative session. A half hour guided meditation that derives from principles of Zen, Vipassana, Taoism and Yoga. It will help centre and calm you, allow you to cope with anxieties, feel refreshed and focussed. Be prepared for some silence and calm.
A personal therapy session. Sometimes you don't want calm, you want to storm, you want someone to talk to, to hear you, to vent to, and to help you reach a goal, sort through the confusion, find a path out. Be prepared to be heard.
In case you need a break on the ticket cost, search for our No Fee Ticket on Saturdays and use that for either of the sessions.
Kindly book No Fee tickets only if you genuinely need them and plan to show up. They are primarily there so those who need help but can't afford them have access to mental health help.
How to Have a Telehealth Session
Choose either a meditative session or a therapy session depending on your requirement.
Pick a date and a start time when you buy your ticket
We will send you a Zoom link once you confirm your booking. Please check your email for this link and do a mic and video test on downloading and setting up the app.
Find a quiet space. It can be a bathroom, a balcony, a parking lot, a corridor, if that's all you have access to at this time that's fine. If kids are bothering you, pets slobbering over you or spouses interrupting, that's fine too. A good idea for privacy is to use a stairwell where you get a signal or to sit in your car if you are able to. If you can't, don't worry about it. We'll deal with whatever comes.
No shows will not be compensated.
What Rules Apply
Meditative sessions are for half an hour each online. Counselling sessions are for 45 minutes each.
All the rules and ethics of a regular counselling session apply.
Your identity, and everything you say is confidential.
The session will not be recorded.
You are not obliged to tell anyone you're attending a counselling session.
Your telehealth session is a safe space.
You will be required to fill out our client intake form that will have some personal details - these will only be accessed in an emergency and you will be asked for your informed consent before they are.
Session Led By Gayatri Jayaraman
Gayatri Jayaraman has been a senior journalist in the Indian media for over 20 years. She is the author of Who Me, Poor? (Bloomsbury India, 2017), the forthcoming Diary of a Vipassana Novice (Hachette India, 2020), and Who Me, Feminist? (Bloomsbury, 2021). She holds a previous Masters in English Literature, a PG Diploma in Journalism and Media, a PG Diploma in Counselling Psychology from St Xavier's Institute of Counselling Psychology (2020, due to be awarded) and is an accepted student to NYU Steinhardt's Masters in Counselling & Wellness for Mental Health programme with a dual certification in LGBTQ counselling for the academic year beginning 2020. She is a regular Vipassana meditator. She also conducts Walk of the 5 Senses, walking meditations for women, and The Monk Huddle, a support group for urban loners, offline.