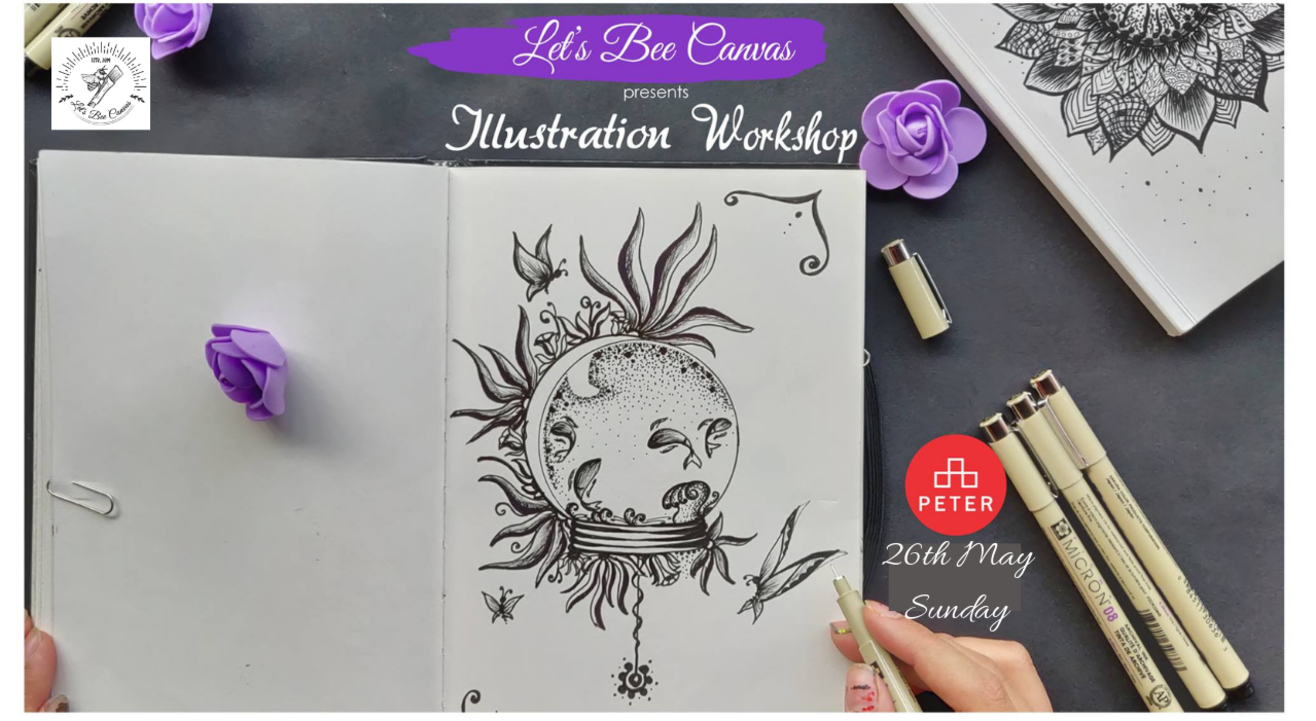 Art
Illustration "Pen & Creativity" Workshop
About
PUNE PEOPLE! Explore Illustrations with Pen & Creativity experience. We will create TWO DIFFERENT Illustrations in one workshop, teaching you how to let your imagination flow and create it beautifully on the medium.
It is specially designed for you to learn various Micron Pen techniques. Learn how different strokes create shapes, textures and values.
Art is a Beautiful Therapy.
Join us for a fun gathering where food, Beverage & all the Materials is included in the Package!
A social painting party where participants drop all their anxieties and create beautiful illustration, following the Artist. You will be taken from a blank Medium to your visual expression masterpiece. The Artist- Sneha will be present at all times to guide you through the workshop. We take care of all the art materials!

Course Includes:
1. Various strokes
2. Hatching Techniques
3. Using Different Micron Pens
4. Custom Illustration in Micron Pens
5. Learning how to Express ideas into Creative Illustration
6. How to Create your own Illustration Diary!
Fee: 1299/- Inclusive all Materials (3 hours Course)
Refreshments: Beverages of your Choice.
Take Away: 2 Unique Illustration taught during the Workshop!
Date & time : 26th May, Sunday 04:00 pm to 07:00 pm
Venue
CAFE PETER, Viman Nagar
Anand Square, Opposite Symbosis International College, New Airport Rd, Viman Nagar, Pune, Maharashtra 411014