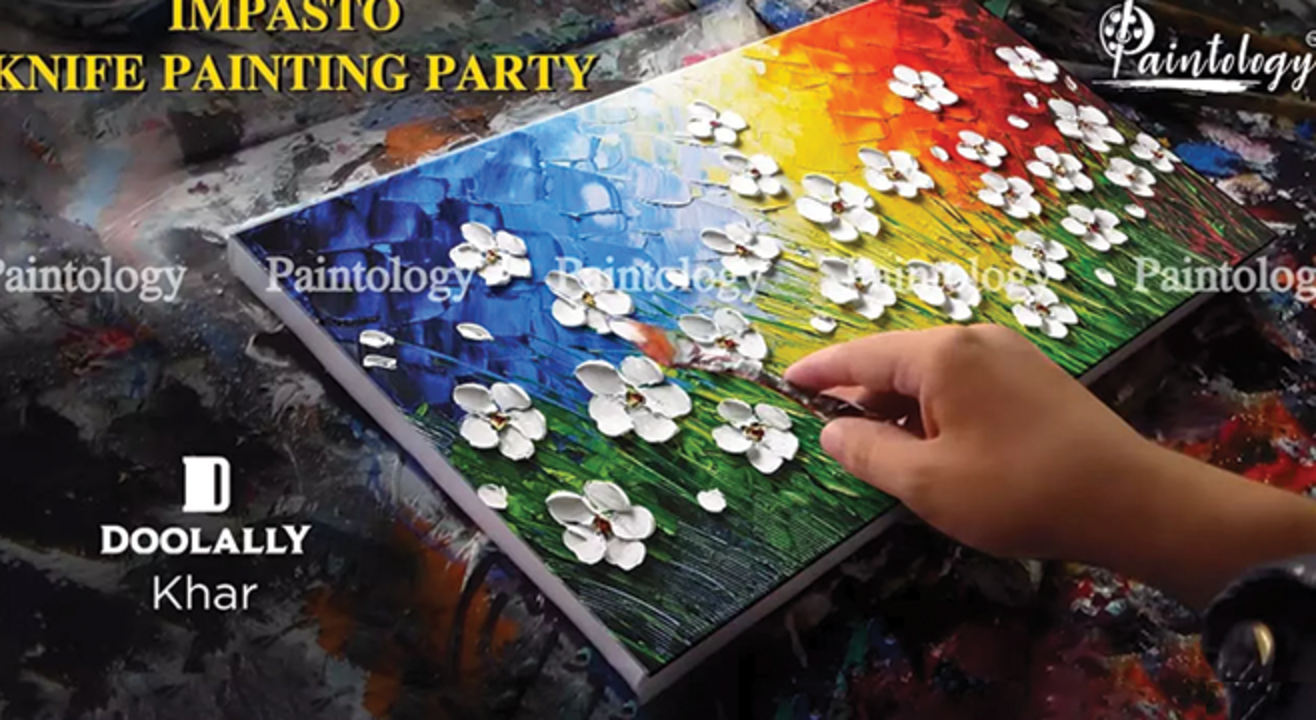 Painting
Impasto Knife painting party by Paintology
About
Paint-party is a social event that lets you try painting in a fun and casual ambience. Paintology brings to a knife painting party which will not only de-stress your mind, but will help you create a beautiful painting, even if you don't know how to paint as 'Art is Therapy.'

In this painting, you will be learning the impasto knife painting technique which gives the painting a 3D look! Impasto knife painting is easy to learn than what it looks like and the bold textures make the painting look magnificent!
This social painting makes art more accessible to everyone. Instructions are given step-by-step, which makes it easy for anyone to make a more-than-decent painting that's ready to take home. Right from art supplies to setting up your easel, everything is taken care of.


No painting experience is needed. You will be guided step-by-step to paint the beautiful impasto knife painting picture from scratch on a blank canvas.
All the painting materials will be provided along with complimentary starters and mocktail.
Come-socialize-paint-munch and take a beautiful piece of art home!
No late entries strictly. Be at the venue 10 minutes prior.
Paintology was formed in order to make every layman, explore the hidden artist within them. Vinisha Savla, founder of Paintology along with her Mother- Prafulla aims to spread colors and art with a positive vibe as she strongly feels that every color has its own psychological property and the power to control our moods and emotions, hence naming it as: Paint+Psychology = Paintology! She believes that everyone can paint even if they have not touched a paint brush since years, and therefore is willing to spread art in the form of Paint-parties where people engage in a cool-therapeutic activity to relieve a stressful day at work or home!
Book any workshop ticket and get a 7-day cult.fit pass FREE. Offer valid till 31st September. (T&C apply) Click here for more information
Venue
Doolally Taproom - Khar
10 A Rajkutir, E854, 3rd Road, Khar West, Ram Krishna Nagar, Khar West, Mumbai, Maharashtra 400052