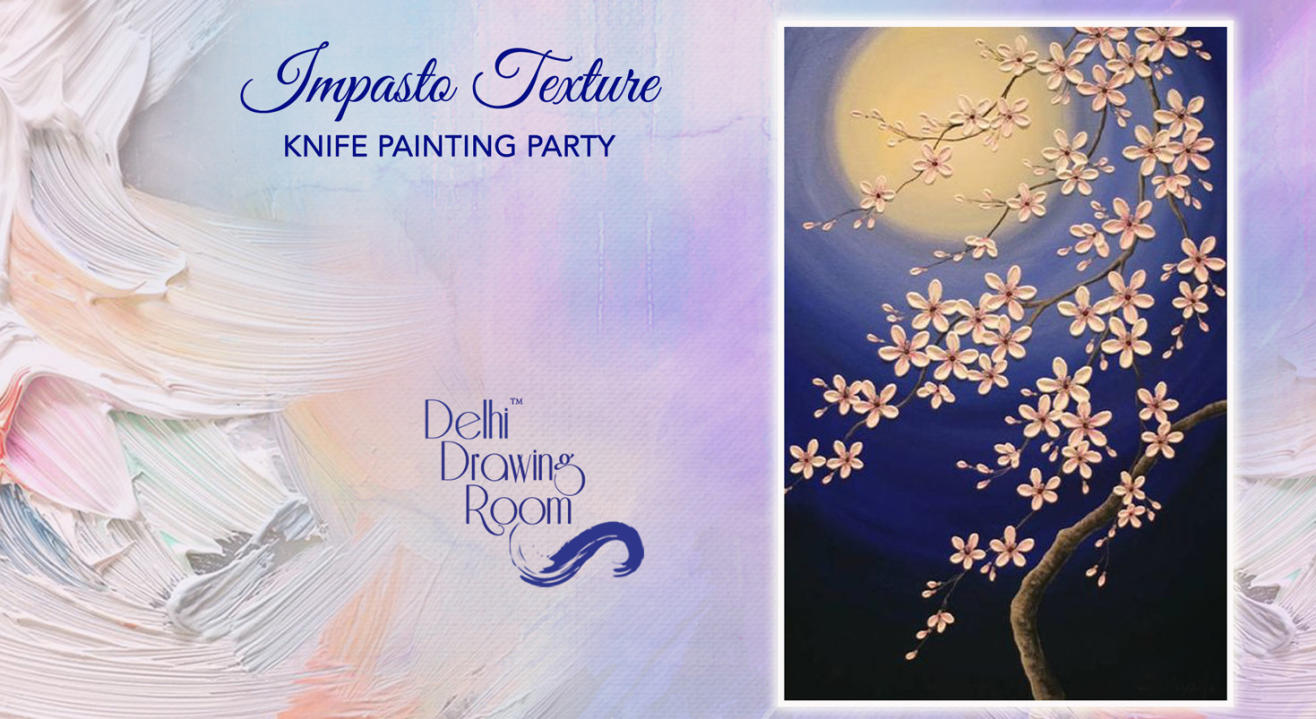 Painting
Impasto Texture Knife Painting Party by Delhi Drawing Room
Dramz Whiskey Bar and Lounge, Delhi
About
Explore your creativity and express yourself through art, at the Impasto Knife Texture Party by Delhi Drawing Room. Impasto is a form of sculpture- on a canvas.
Using an impasto technique often leaves visible brush strokes in the finished painting. Many times those brush strokes are actually more important than the subject matter itself, it is thickly textured paint that is almost three-dimensional in appearance.
With no prior painting experience required, this will be a guided session, shedding light on the strokes, sketches and techniques, getting in touch with the artist within. We will be painting using knives, brushes & acrylic paint on Canvas. All Art material & guidance from our side.
Venue
Dramz Whiskey Bar and Lounge, Delhi
QR 1580, K.D. Marg, Near Qutab Minar, Mehrauli, New Delhi, Delhi 110030