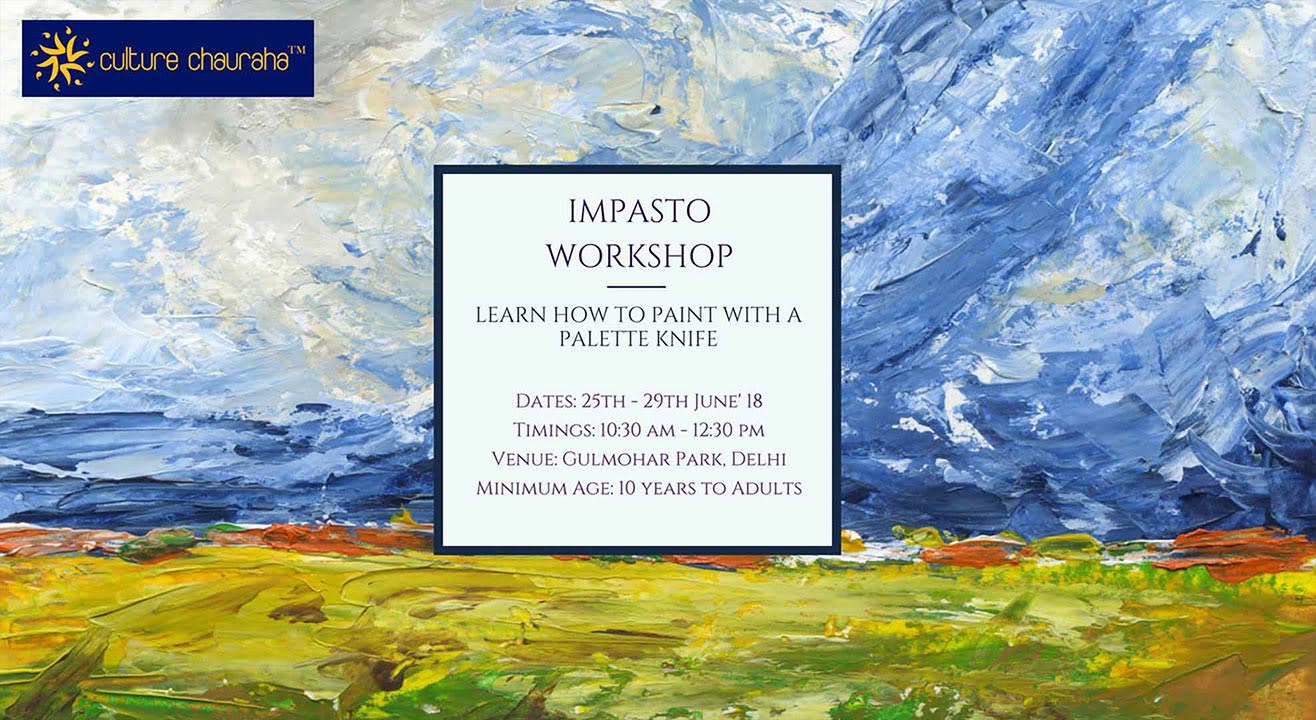 Art
Impasto Workshop with Acrylics
About
"Impasto is a technique of using thick layers of paint which when applied to a surface gives a unique sense of texture and raw depth to the painting. In this technique strokes and the movement of application are clearly visible."
Join us for a full week of working with a palette knife on a canvas with Acrylic Colours and learn how to bring a painting out in the truest sense.
We will be teaching you about Still life, Composition, Landscape, Textures and more in this 5-days short course. These classes will enable you to work/experiment with confidence on your own.
Participants who attend all five days will be receiving a certificate of completion from the studio.
*You can also join for one - day discovery class during the available dates.
Minimum Age: 10 years - Adults
Our workshops are focussed on giving you skills and knowledge which stay with you forever, enabling you to apply what you've learned on your own.
The workshop will be taken by the Co-founder of the studio Smriti Sangal, who is a trained professional artist with a Master's in Fine Arts from University of Arts, London.