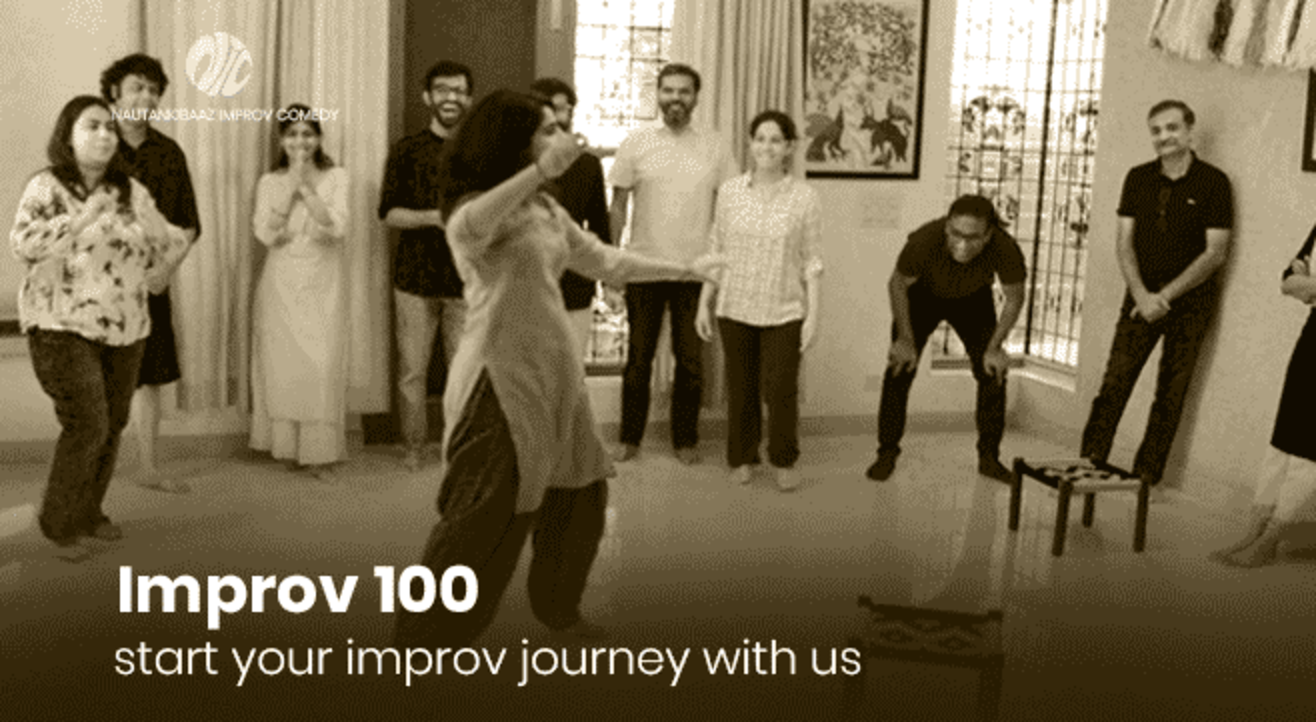 Comedy
About
Remember 'Whose Line is It Anyway'? The hilarious TV show that leaves us laughing every time we watch it. This is a format of comedy called Improv Comedy - where everything is made on the spot.
We bring you the chance to have a taste of this form of improv comedy in a guided workshop where you will learn the basic fundamentals of unscripted comedy. The workshop will introduce you to the basic foundation elements like Yes-And, Characters, Relationships, scene work, etc. ....and most importantly having fun on stage and making the audience laugh effortlessly.
So come have a Blast, Laugh like Crazy, Sharpen your Reflexes, Learn to enjoy the moment, Make New Friends.....and a lot more. come and you will experience yourself
Is it tough? Not at all
Is it easy? definitely not
Is it fun? Hell Yeah
Is it learnable? umm that's not a word - but we get you and the answer is a BIG YES !!
So come and be a part of this crazy world of Improv and join in, for an exciting workshop of introduction to Improv techniques and Theatresports with Nautankibaaz Improv Comedy.
History of Improv - Improvisational Theatre (or Improv) has been at the helm of comedy in the US since its inception in the 1930s has been evolving into one of the most exciting contemporary performance arts. The games and exercises which Improv artists use to get trained are relevant and enjoyable for everyone else. They not only make you sharp and quick but also make sure you have a lot of fun. In the last 20 years, Improv has been finding its way into leadership training and innovation session with great success.
About Us - We are Nautankibaaz Improv Comedy - one of the most committed improv groups of Delhi NCR which is in the process of creating an improv revolution across the north of the country. We have had more than 50 shows across India and trained over 800 students in the last two years. Yeah, we are on a roll.
About the Trainer- Ankur Sardana, founded NIC in 2016 and is the head coach. A designer by training, he has trained and performed in improv with the multiple improv theatres in Seattle and NY.
Venue - Actor Factor Studio, Ghittorni, Delhi
Venue
Actor Factor Studio
3rd Floor, 416/2, Ghitorni Market, (Lane in front of Metro pillar No. 127), MG Road, -110030, New Delhi, Delhi 110030
GET DIRECTIONS