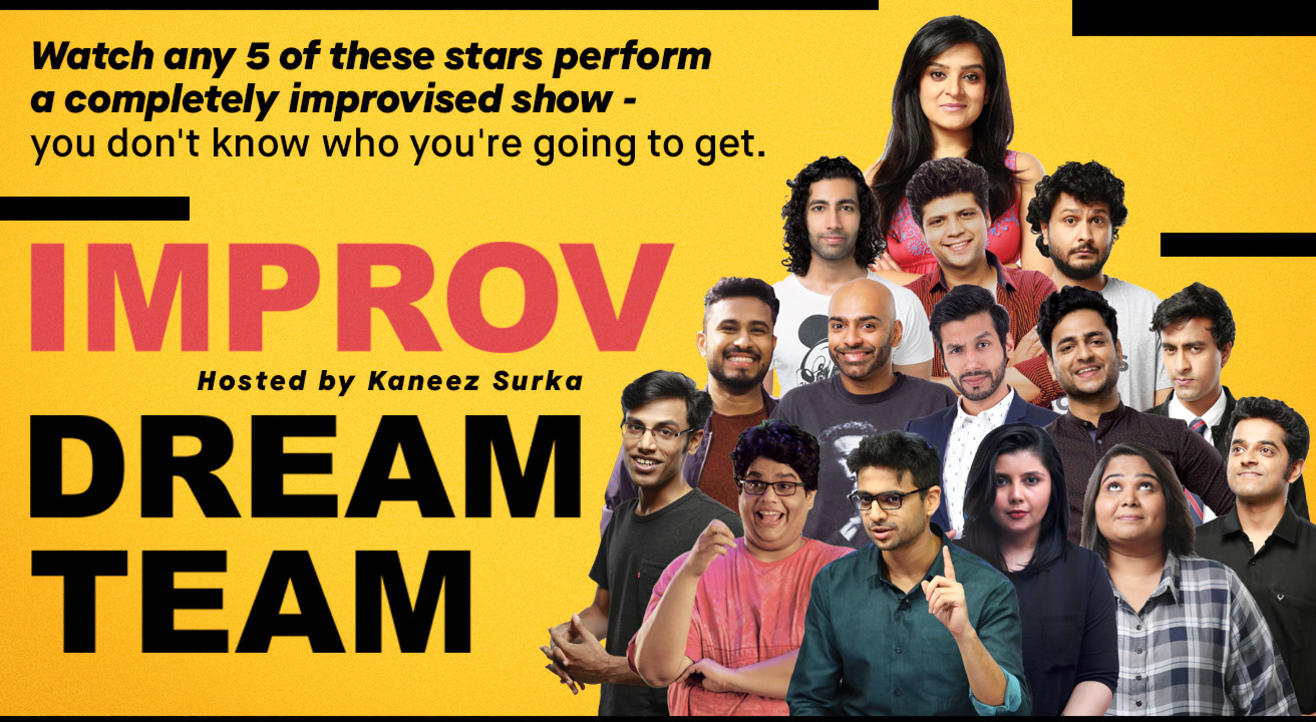 Comedy
Improv Dream Team hosted by Kaneez Surka
About
Improv Dream Team is a new Improv Team on the scene. Everything they do will be improvised. Scenes and skits will be performed on the spot based on suggestions you the audience give us.
The special team consists of 14 of India's best improvisers hosted by Kaneez Surka. It's a lucky packet of Improv because you don't know which 5 Improvisers you will get in a show!
Who will it be this week? Come and see!
Featuring: Abish Mathew Sumukhi Suresh, Jahnvi Dave, Rahul Subramanian, Tanmay Bhatt, Biswa Kalyan Rath, Aadar Malik, Neville Shah, Kenny Sebastian, Karan Talwar, Rohan Joshi, Naveen Richard and Kanan Gill!