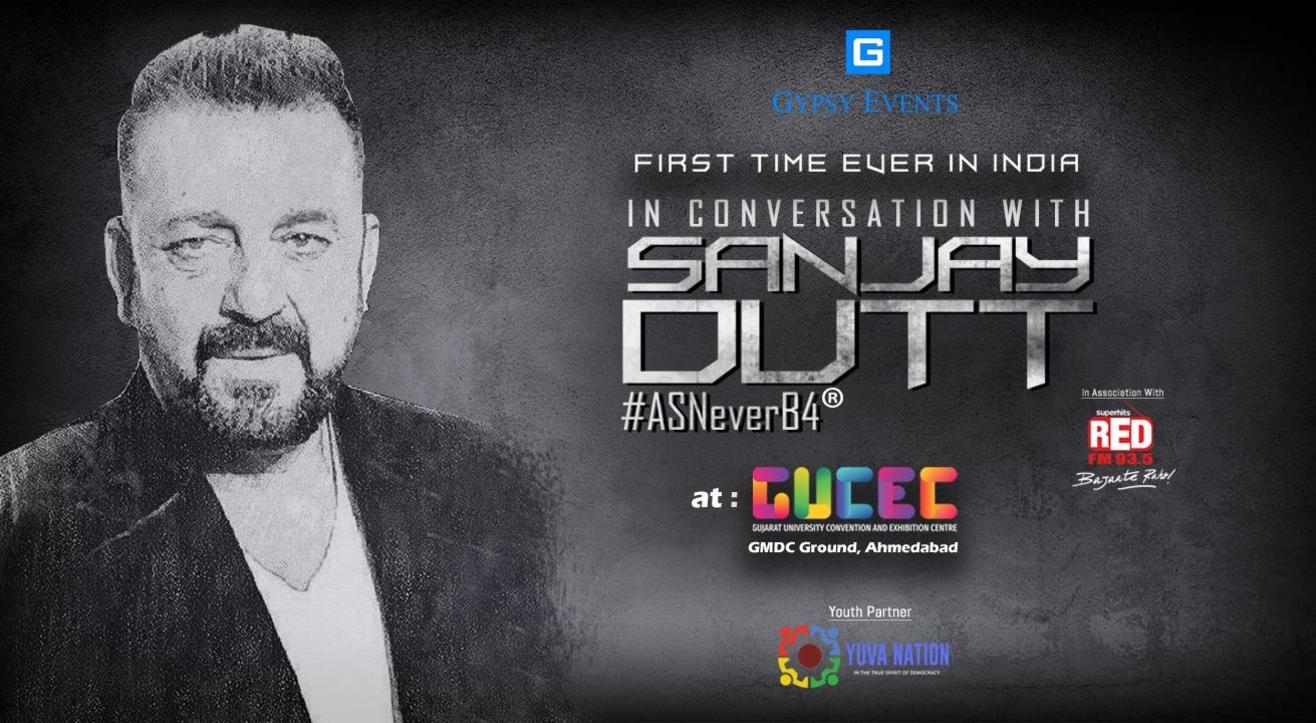 Talks
In Conversation with Sanjay Dutt As Never Before
Gujarat University Convention & Exhibition Centre (GUCEC)
1,000 - 10,000 (Early Bird)
About
Gypsy Events brings you a unique concept!
Presenting: "In Conversation with Sanjay Dutt #ASNeverB4"

With a film career spanning 38 years and numerous hits and awards, Sanjay Dutt is one of the most identifiable and popular names in Indian cinema. His is a story that recently got spawned into a biopic that left many inspired. And now, get a never-before opportunity to see the man himself in person - taking a trip down memory lane and sharing how his life has drastically changed ever since.
He will be in conversation with RJ Devaki from Red FM. What can you expect? Questions and discussions around several topics - the ups and downs of his relationships, his 12-year long struggle with a variety of drugs, his association with the underworld and so much more! These are topics you typically won't hear about, and it's a great chance to hear it from the man himself.
There is so much more to the man than just what you see - and a lucky audience at Ahmedabad will get to know further untold secrets from the man himself - let's just say those are things that didn't feature in the biopic and more about those that did. What's more? Also find out how the movie 'Sanju' has affected his life today!
Look forward to welcoming our very own Munna Bhai and hearing him speak about his experiences in jail, the support he received from Mumbai's biggest politician, the importance his family holds and everything in between on October 6! Book your tickets now, for what promises to be a memorable night - not just Sanju fans, but also Bollywood fans in general.
Venue
Gujarat University Convention & Exhibition Centre (GUCEC)
132 Feet Ring Rd, Near Helmet Circle, Memnagar, Ahmedabad, Gujarat 380051