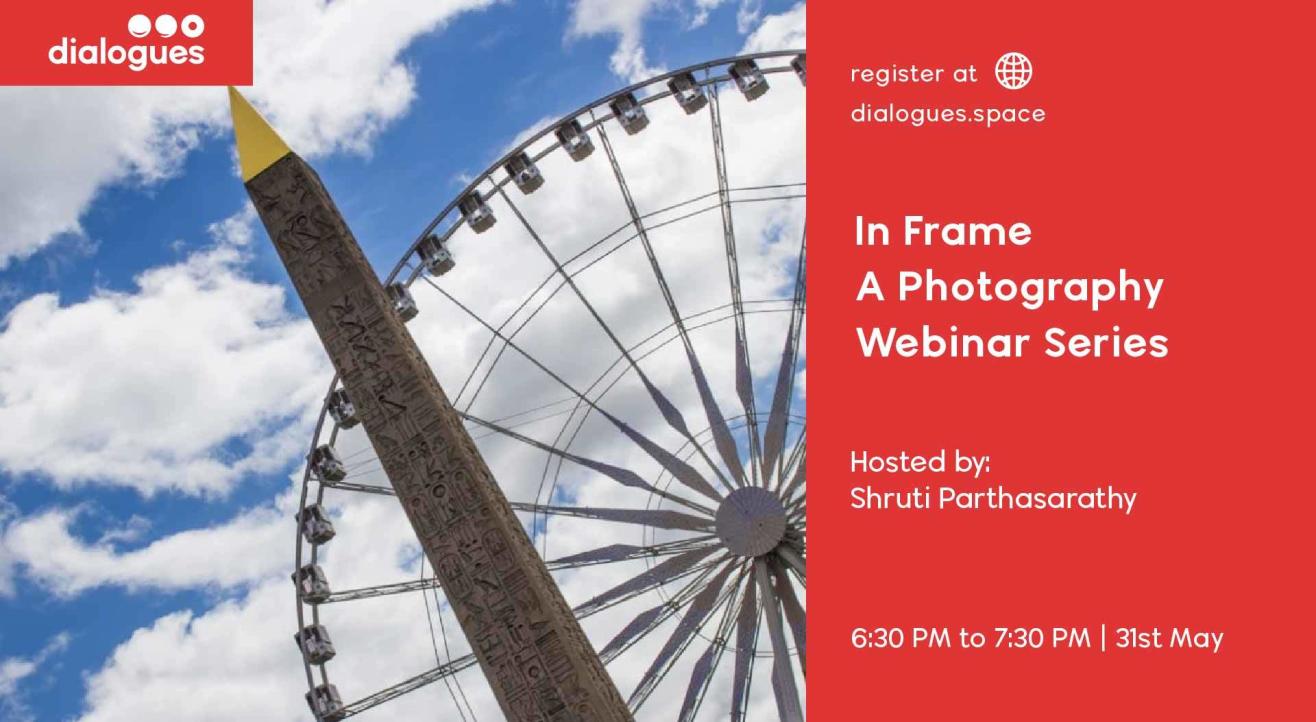 Photography
In frame - A photography webinar
About
Has photography always interested you, but it seems too difficult? Let's break it down in this intro session and understand the building blocks of photography.
Who can attend:
This is an entry level webinar. We start from the very basics.
Anybody who loves taking pictures or being clicked, who takes photos on the mobile, or is the go to person when a photograph is to be clicked.
No camera required. All you need is good internet and willingness to learn.
What are we going to cover?
In this session we touch upon -
Basics of photography
Rules of photography
Types of photography
Starting your journey into photography
About the host:
Shruti Parthasarathy is a writer and a photographer. With experience of 5 years, she has done wedding, portrait, wildlife, events, etc to name a few.
She landed into photography by chance, but she hasn't looked back since.
She says her photography journey has just begun.
IMPORTANT:
Limited slots available so register soon and we'll save you a spot!