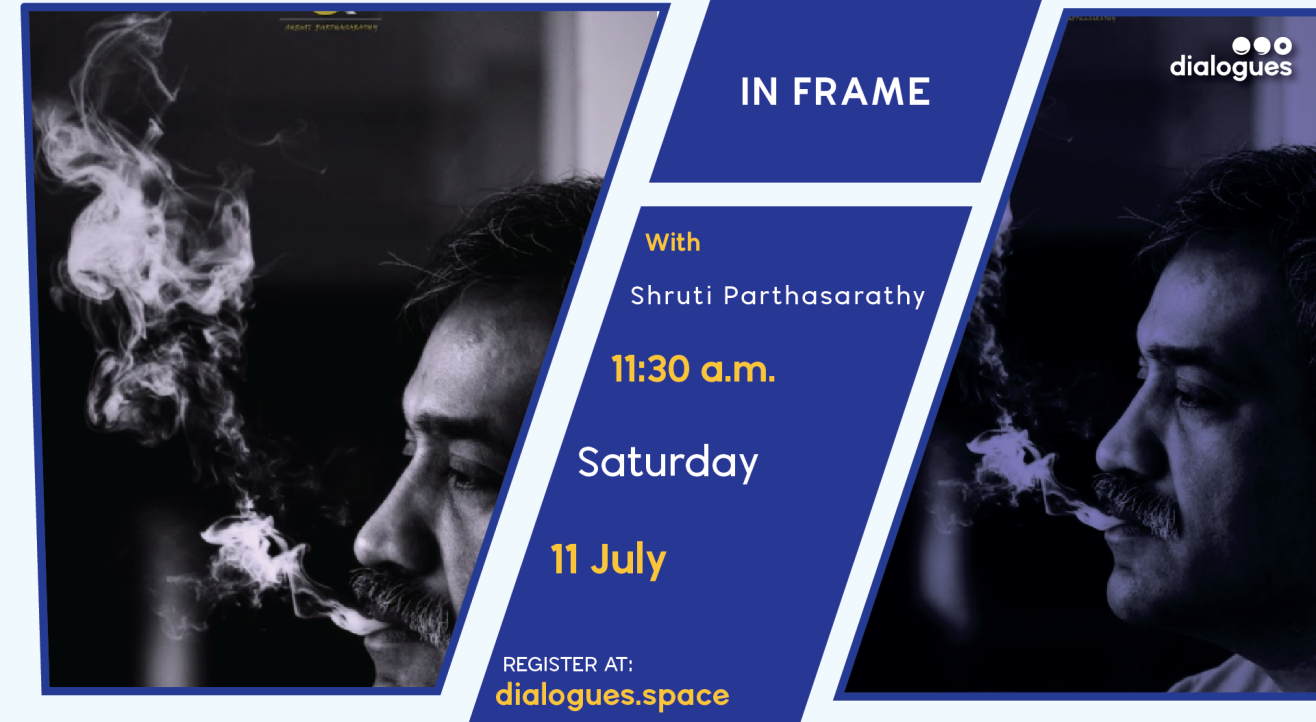 In Frame - Photography Workshop
July 11, 18 & 25 | 11:30AM - 1:30PM
Enjoy this event from your home
Invite your friends
and enjoy a shared experience
Invite your friends
and enjoy a shared experience
About the Event
About the event :
Has photography always interested you, but it seems too difficult?
Let's break it down in this three part introductory workshop and understand the building blocks of photography.
We will start with understanding how to hold a camera, and learn how to take those beautifully framed photographs.
Who can attend?
This is an entry level workshop. We start from the very basics. Anybody who has a keen interest in photography, has tried photography by themselves, and want to expand their learning they can attend this workshop.
If you are someone who loves taking pictures or being clicked, or someone who takes photos on the mobile, or is the go to person when a photograph is to be clicked then this workshop is for you. Please note this will be an interactive workshop.
Having a camera is not mandatory, but if you have one, great. We will be touching the working and parts of a DSLR, just so you know.
All you need is good internet and willingness to learn.
What are we going to cover?
Session 1 :
-What is Photography?
-How does a camera work?
Parts of a DSLR
-Basics of photography
- Exposure Triangle
- Modes on a camera
- Assignment 1
Session 2 :
-Rules of photography
- Aesthetics and Composition
- RAW vs JPEG
- Types of photography
- Understanding your niche
- Assignment 2
Session 3:
- Lens and Magnification
- Photography dictionary
- Terms to know
- Review your work.
Starting your journey into photography
Session 1 : 11 July 2020
Session 2 : 18 July 2020
Session 3 : 25 July 2020
About the host:
Shruti Parthasarathy is a writer and a photographer. With experience of 4.5 years, she has done wedding, portrait, wildlife, events, theatre etc to name a few. She landed into photography by chance, but she hasn't looked back since. She recently ventured into cinematography as well.
LET'S GET CLICKING!!
IMPORTANT:
- This is a LIVE session, not a pre-recorded tutorial
- Get instant feedback
- Limited seats only so everyone gets personal attention from the artist / trainer
- For best experience join the workshop from your laptop / desktop or watch on phone on landscape mode.
- Ensure your internet connectivity is strong.
- Do login 10 minutes prior to the workshop. This would help us work out any technical difficulties so we can start the session on time.
- If you are unable to attend the live session due to technical reasons, please call us (+91-6361358825)
- This is a closed event. Only registered email ids will be allowed to join the session.
Please note that you will receive the link of the session via Google Calendar Invite 1 hour prior to the session. If, for some reason, you fail to receive the email please get in touch with us on team@dialogues.space or call us on +916361358825 and we will send the invite to you again.