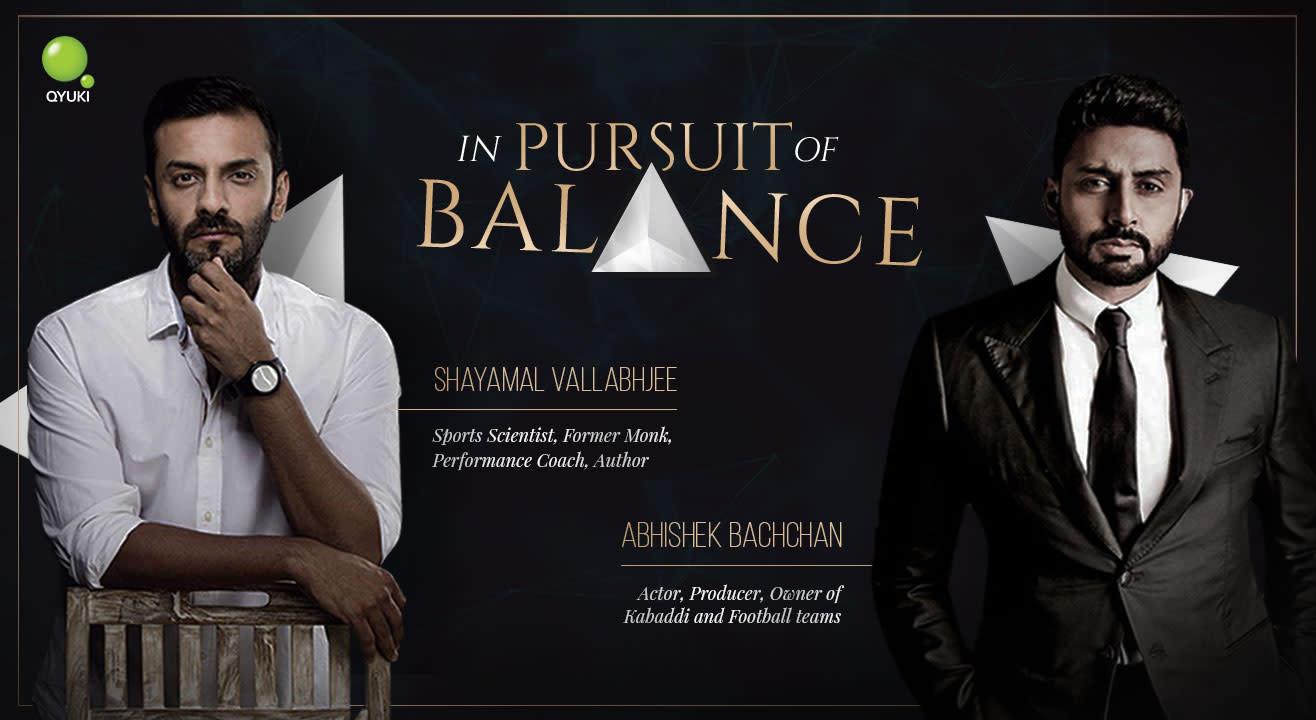 Talks
In Pursuit of Balance | Shayamal in conversation with Abhishek Bachchan
The A, One IndiaBulls Centre
About
Qyuki & Shayamal Vallabhjee are proud to present 'In Pursuit of Balance' - a talk show series. Shayamal hosts the very first episode with Abhishek Bachchan, in a private setting of a small audience.
In an ever-changing and a fast moving world, we regularly grapple with new challenges, information and situations in our personal and professional lives. The key is to maintain 'Balance' – physically, mentally and spiritually – within ourselves, our surroundings and the universe at large.
'In Pursuit of Balance' is a talk show series that aims to throw light on how dynamic achievers of today's era navigate a myriad of hurdles to achieve milestone after milestone.
The conversations will be intimate, in-depth and inspiring. A thorough insight into people you have known and come to admire, and how did they learn to maintain 'Balance', and what drives them each day.
The talks will be conducted by Shayamal Vallabhjee, a noted performance coach, sports scientist, mental trainer, author, motivational speaker, social worker and a former monk.

He has been a cricket player, an ultra-marathon runner, trains Olympic & international athletes, prominent corporates and celebrities, and has founded the Heal Institute which works in the areas of rehabilitation and injury prevention.

Shayamal grew up in South Africa during the apartheid era. A life that was moulded from oppression gave birth to the dream of creating platforms that make sport free and fair.

Qyuki Digital Media is a cross-platform media network across digital, live, TV and film founded by AR Rahman, Samir Bangara and Shekhar Kapur. The company uses proprietary technology to discover and promote digital superstars and manages the end to end value chain for them across traditional and new media platforms.

Venue
The A, One IndiaBulls Centre
One IndiaBulls, Tower 2A, 8th Floor, Parel, Mumbai, Maharashtra 400013