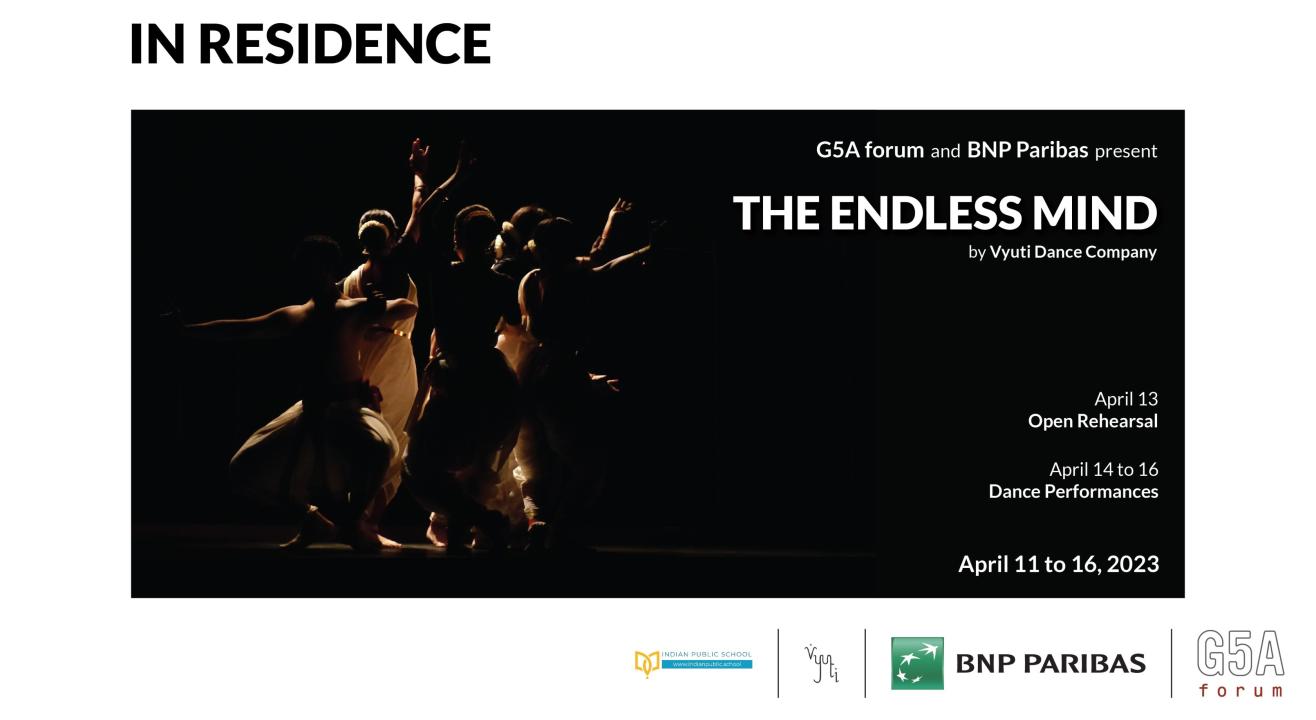 In Residence | The Endless Mind by Vyuti Dance Company
April 14 | 8PM - April 16 | 9PM
Invite your friends
and enjoy a shared experience
In Residence | The Endless Mind by Vyuti Dance Company
April 14 | 8PM - April 16 | 9PM
Invite your friends
and enjoy a shared experience
Invite your friends
and enjoy a shared experience
In Residence | The Endless Mind by Vyuti Dance Company
The Endless Mind is an abstract dance and musical exploration of Annamacharya's 15th century Telugu poems.
Choreographed by Aranyani Bhargav, this 50-minute work depicts the narrative of the poetry through the abstraction and deconstruction within Bharatanatyam.
These poems have both a meditative quality and reflect a restlessness – the poet's persistent questions, his mind negotiating and renegotiating with itself, and interrogating himself.
The dance, music, light and poetry ultimately come together with a common vision and understanding to honour the deeply introspective and philosophical musings of the reflective poet Annamacharya.
G5A forum
produces and co-creates interdisciplinary and multidisciplinary work that is bold, experimental, and just.
Through In Residence, we work with contemporary, visionary artists to bring their ideas and concepts to life through conversations, space for rehearsals and workshops, along with presenting long runs of their work.
Performers:
Aranyani Bhargav
Seher Noor Mehra
Sagara BS
Rohee Uberoi
Tejaswini Halthore
Sravanthi Vakkalanka
Music by Fragment of Light (Ganesh Krishnaswamy and Leslie Charles)
G5A Warehouse
G-5/A, Laxmi Mills Estate, Shakti Mills Ln, Mahalaxmi West, Worli, Mumbai, Maharashtra 400011, India
GET DIRECTIONS
In Residence | The Endless Mind by Vyuti Dance Company
April 14 | 8PM - April 16 | 9PM
Invite your friends
and enjoy a shared experience