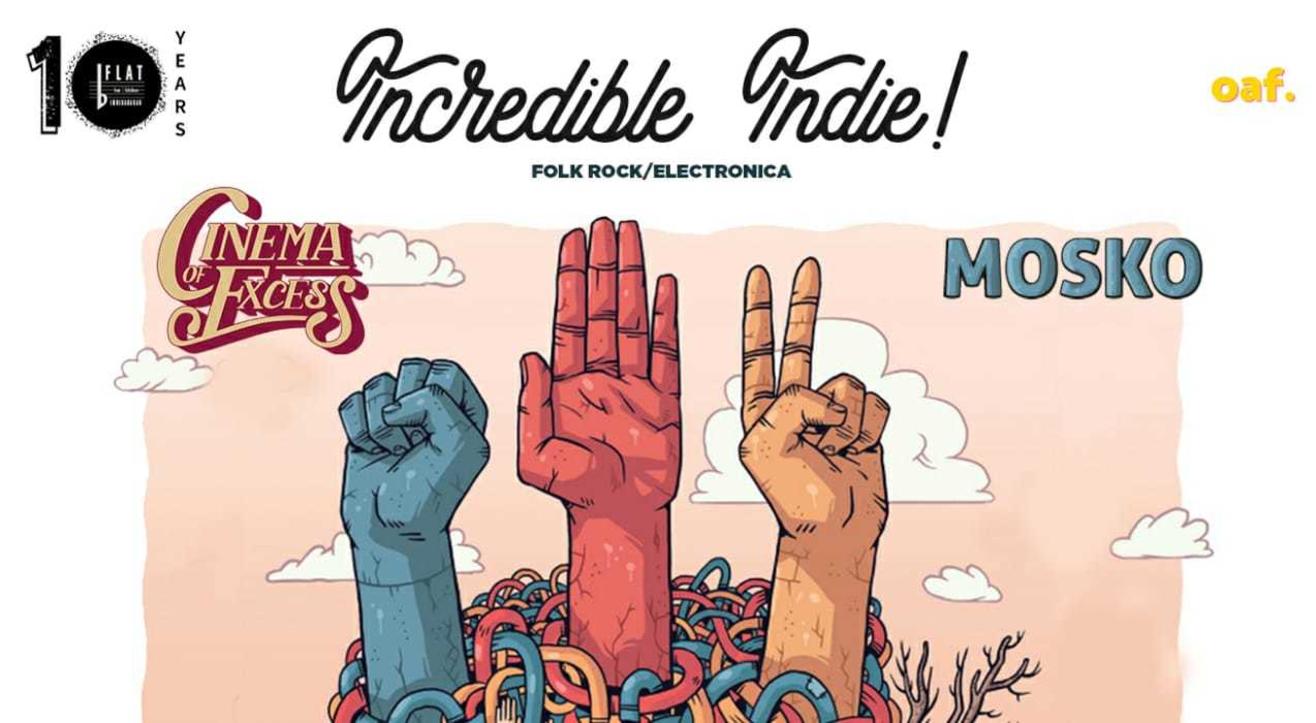 Music
Incredible Indie! Cinema of Excess + MOSKO (Delhi)
About
bFLAT presents Incredible Indie! A night that showcases and promotes some of the best Singer-songwriters and Indie artists in India, at The bFLAT Bar. Our newest edition features Cinema of Excess (Blr) and MOSKO (Del)
Anirudh Ravi, Bharath Kashyap, and Abheet Anand are the acoustic trio that makes up
Cinema of Excess. This Trio has already gained much acclaim in Bangalore and have started created waves, having recently performed at the NH7 Music festival in Hyderabad and Pune.
The music that the band plays is a careful curation of western folk, indie folk, and country
music. Influences include artists such as The Milk Carton Kids, John Mayer, Damien Rice,
Jack Johnson, and Iron & Wine. The true essence of the music the band plays, however, is
wholly introspective and is something everyone relates to differently.
MOSKO is a dance/electronic duo from Delhi comprising of Kavya Trehan and Moses Koul. Moses and Kavya came together to form MOSKO just 10 odd days before their first ever performance at Ragasthan 2014 Music Festival. Deriving influences from topics and subjects as diverse as Manga and anime to tea,independent drama and films. An evocative cinematic experience with a hint of ballroom waltz, emotional subversion and copious amounts of noir.