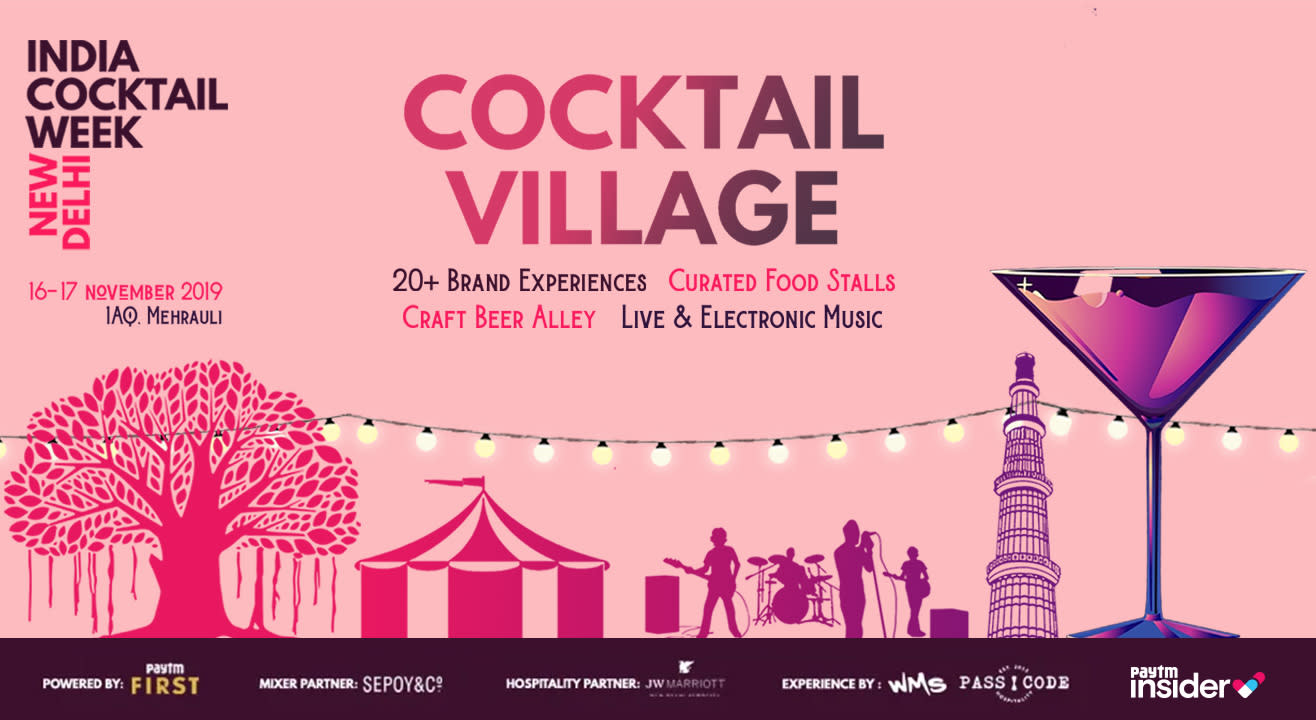 Drinks & More
Something's stirring up at India Cocktail Week!
Take a shot at finding the perfect cocktail. Literally.
The greatest adventures happen after cocktails. Join us on a blend of experiences at India Cocktail Week this year - masterclasses, workshops, pop-ups and more! Sure, a pub crawl is cool and all, but have you ever done a cocktail crawl? That can be quite the experience too. From November 8 to the 17th, some of the city's most classic bars will be paying an ode to the beverage. Plus, they'll be at special discounted prices! Check out what Delhi's mixologists are upto for a week full of happy spirits. Then head over to Cocktail Village on that weekend (16th and 17th) for a special celebration.
Cocktail, cocktail, cocktail - which one will you pick?

Sipping cocktails at a party just to pretend to be occupied? Gin there, done that. At Cocktail Village, the drink isn't just an add-on or an escape, it's the main event. They take their beverages pretty seriously! Whether it's a signature whiskey sour or a mojito, you'll find classic cocktails done just right. If you prefer your drinks with a twist, then funky stuff like coffee sangrias and whiskeys smoked with hickory wood are worth a try.

The clink of glasses can be nice to hear, but what's a good cocktail without some good music? We're expecting brilliant electronic and indie gigs to go down at the event, so stay tuned for the lineup!

Make your way to Cocktail Village!

Subscribe to receive our newsletter!
Find the best experiences happening out there in your city or enjoy handpicked content while sitting comfortably at home. Paytm Insider is your go-to place to figure out what to do today!