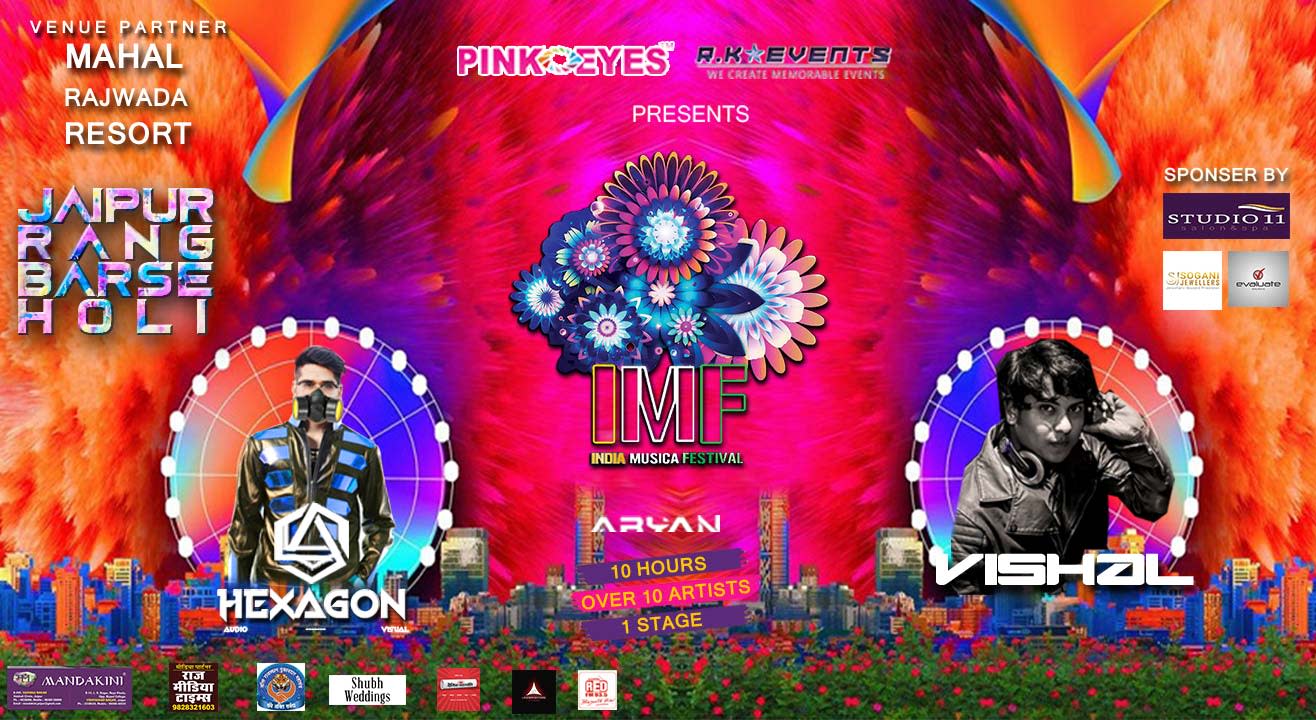 Music
India Musica Festival #Jaipur Rang Barse, 2018
About
Use code SPECIAL10 & get a 10% discount on tickets!


India Musica Festival is India's first annual open air music fest featuring the best of local and famous artists from all across the country.


Jaipur, get ready to splurge, spoil & splash the turf of colours at Jaipur Rang Barse with a mind-blowing artist line up, free colours, live performances, bhang and many more surprises. Jaipur Rang Brase being organised in the heart of the city, and is the perfect Holi bash planned for you.


Set aside age, race, class, gender & celebrate togetherness as well as the beauty of the changing seasons. So get together and live the colour.
About the Organizer & Venue
Mahal Rajwada Resort is a hotel that represents hospitality and service right in the heart of Jaipur.
Venue
Mahal Rajwada Resort
Hanuman Nagar, E-Block, Shivkunj, Vaishali Marg, Vaishali Nagar,, Jaipur, Rajasthan 302021