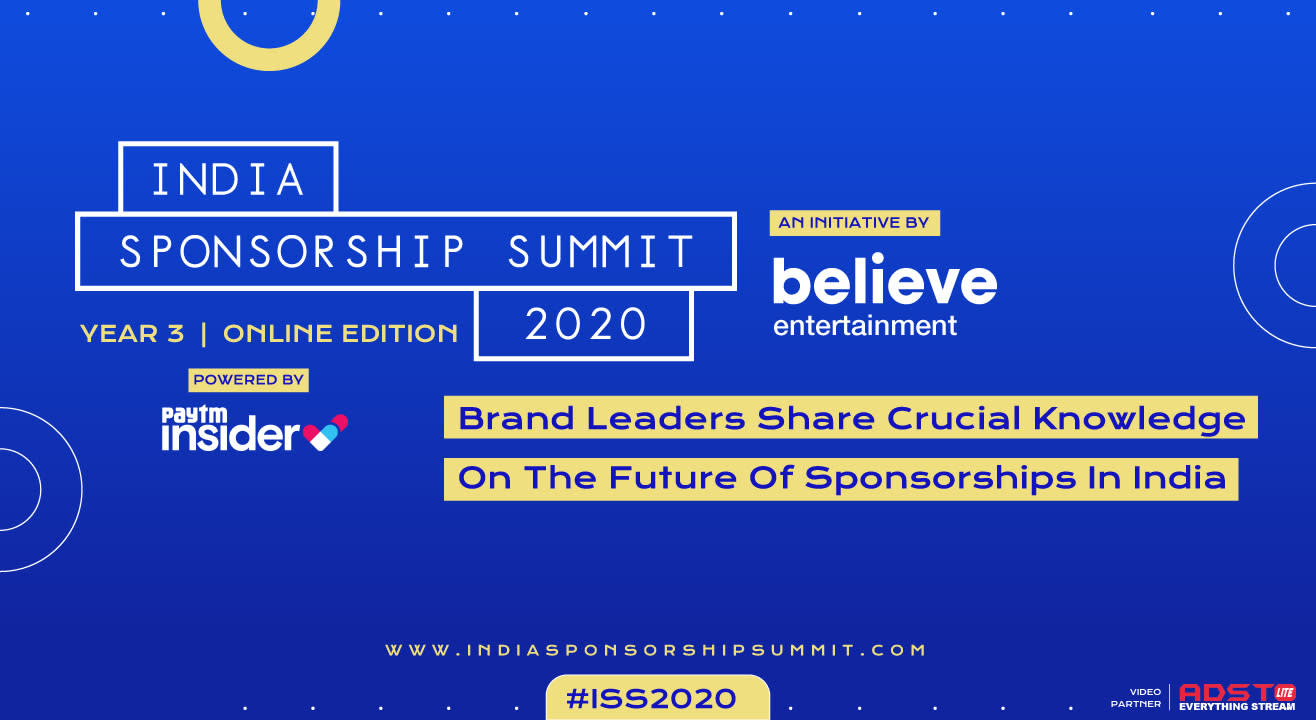 Participate in India Sponsorship Summit 2020, from home
Sponsorships. Where do we stand? What's the road ahead? Join industry experts and brand leaders as they share insights on the future of sponsorships in India. Attend the summit, this time from home.
Invite your friends
and enjoy a shared experience
The India Sponsorship Summit is a unique opportunity for brands & sponsorship professionals to connect & share knowledge around sponsorship trends & brand marketing objectives, while offering a chance to gain insights across Sports, Music, Fashion, Arts, and CSR initiatives.
In lieu of current events, the 3rd edition of the India Sponsorship Summit will be hosted online as a Knowledge platform, from which brands and industry professionals can learn and exchange ideas on sponsorship approaches before, during, and after a global crisis.
Get your tickets for India Sponsorship Summit 2020:
About India Sponsorship Summit
An initiative by Believe Entertainment, India Sponsorship Summit is the country's first-ever platform dedicated to the idea of brand sponsorships and marketing trends in India, and has since its inception in 2018, played host to over 150 brands spanning across multiple sectors.
​
Where to now?
Several companies and brands out there had big plans for 2020 - but owing to the pandemic, much of it went for a toss. Industries are undergoing big changes as we speak, and ISS 2020 strives to help build a framework for future partnerships and marketing activities. After all, now is the time to be strategizing and ideating.
Few questions all of us have had in the back of our head:
Is it the end of experiential marketing as we know it?
What is the future of brand sponsorships?
What is the plan of action for brands and marketing professionals?
​
Join the discussion, this year from home, as the India Sponsorship Summit goes online and is hosted as a virtual conference. Get your tickets now.
Subscribe to receive our newsletter!
Find the best experiences happening out there in your city or enjoy handpicked content while sitting comfortably at home. Paytm Insider is your go-to place to figure out what to do today!